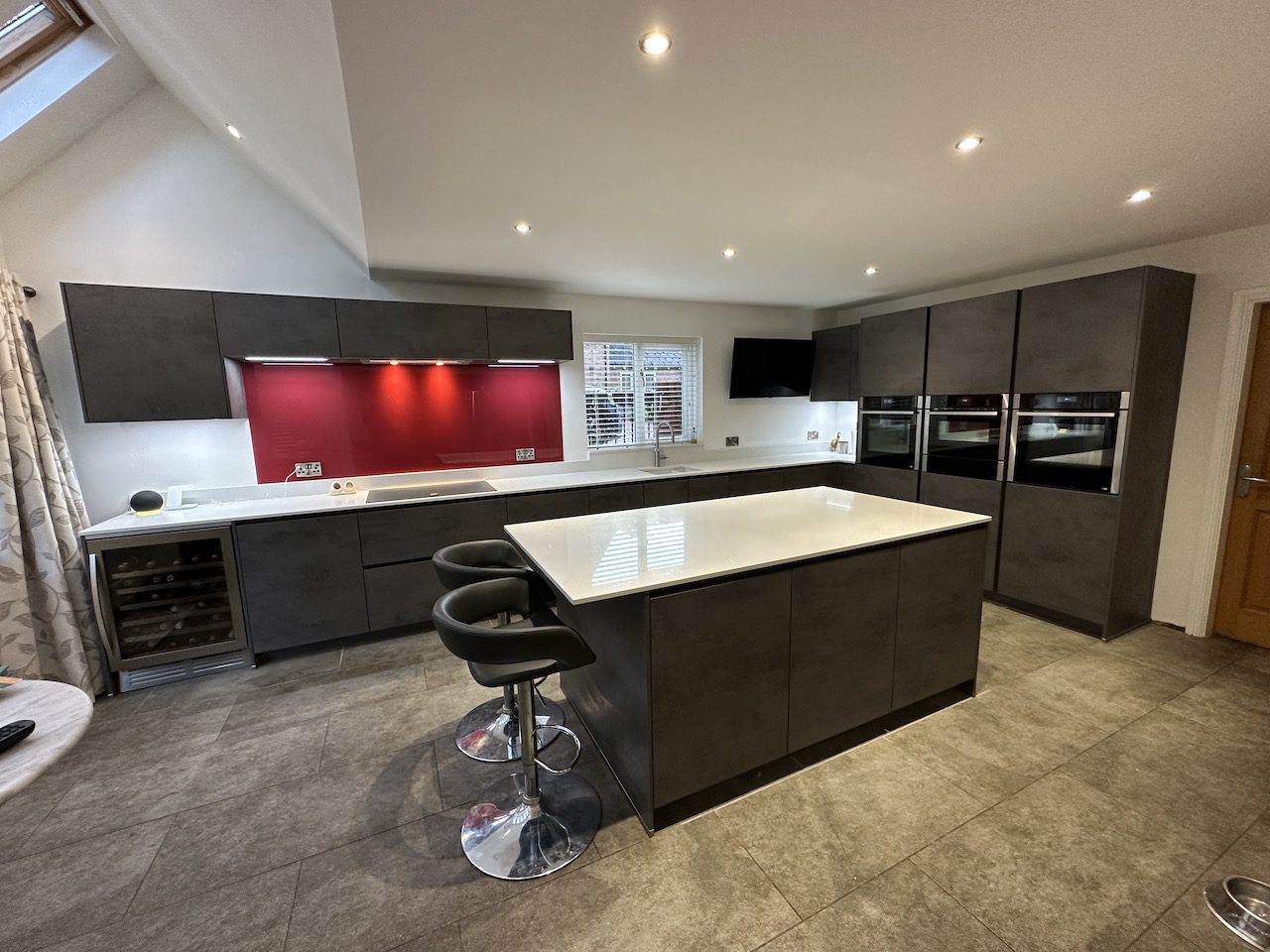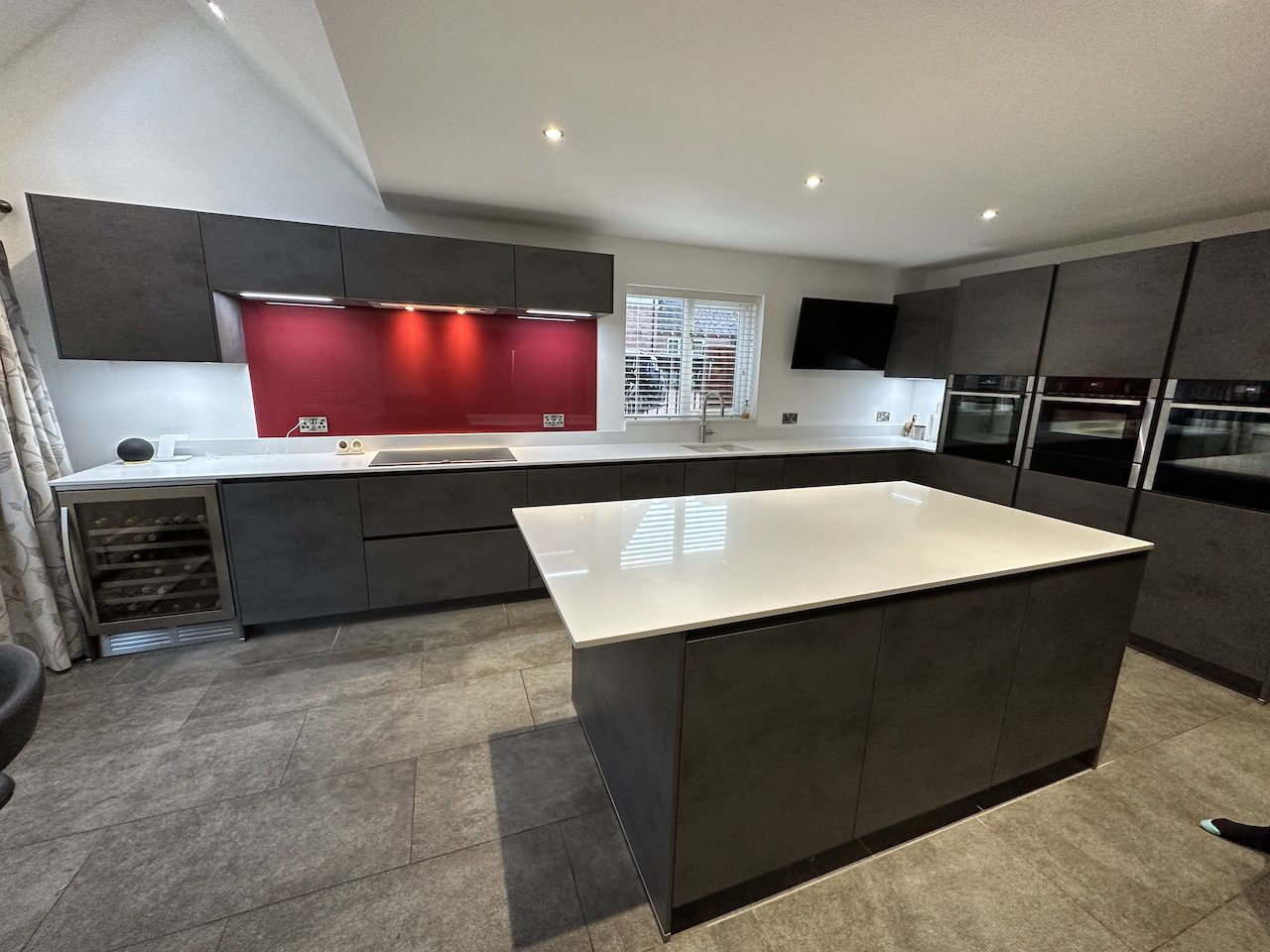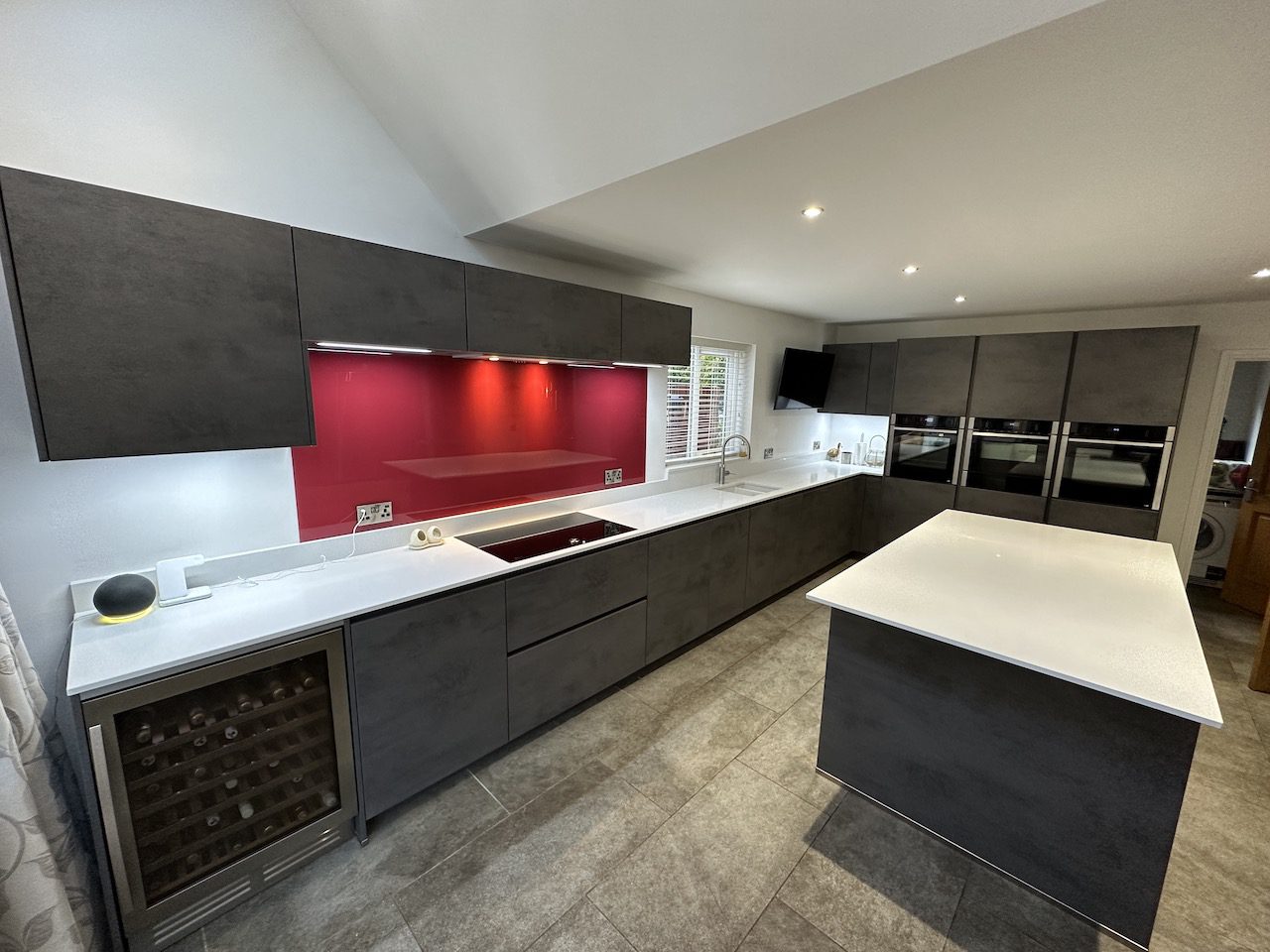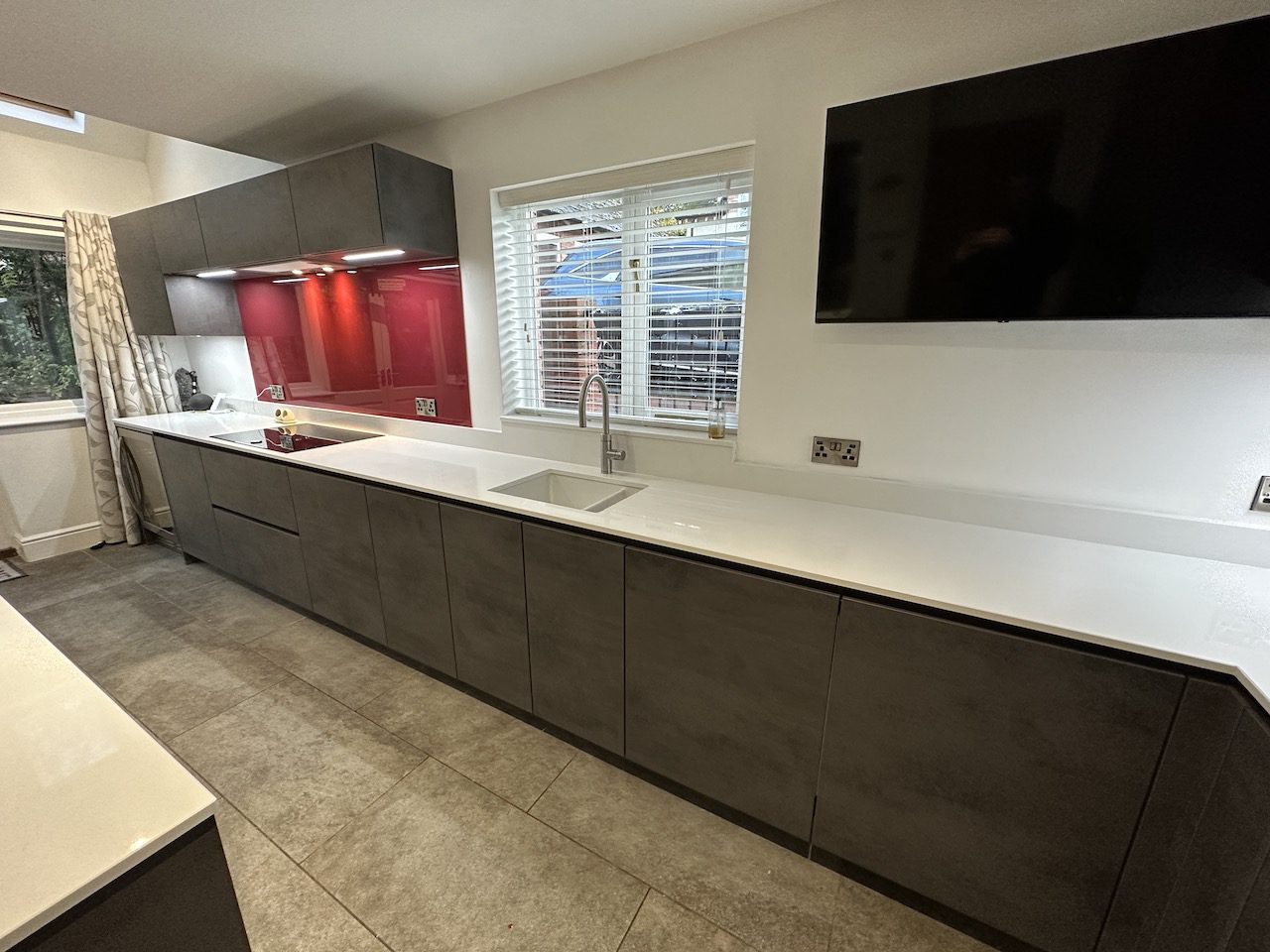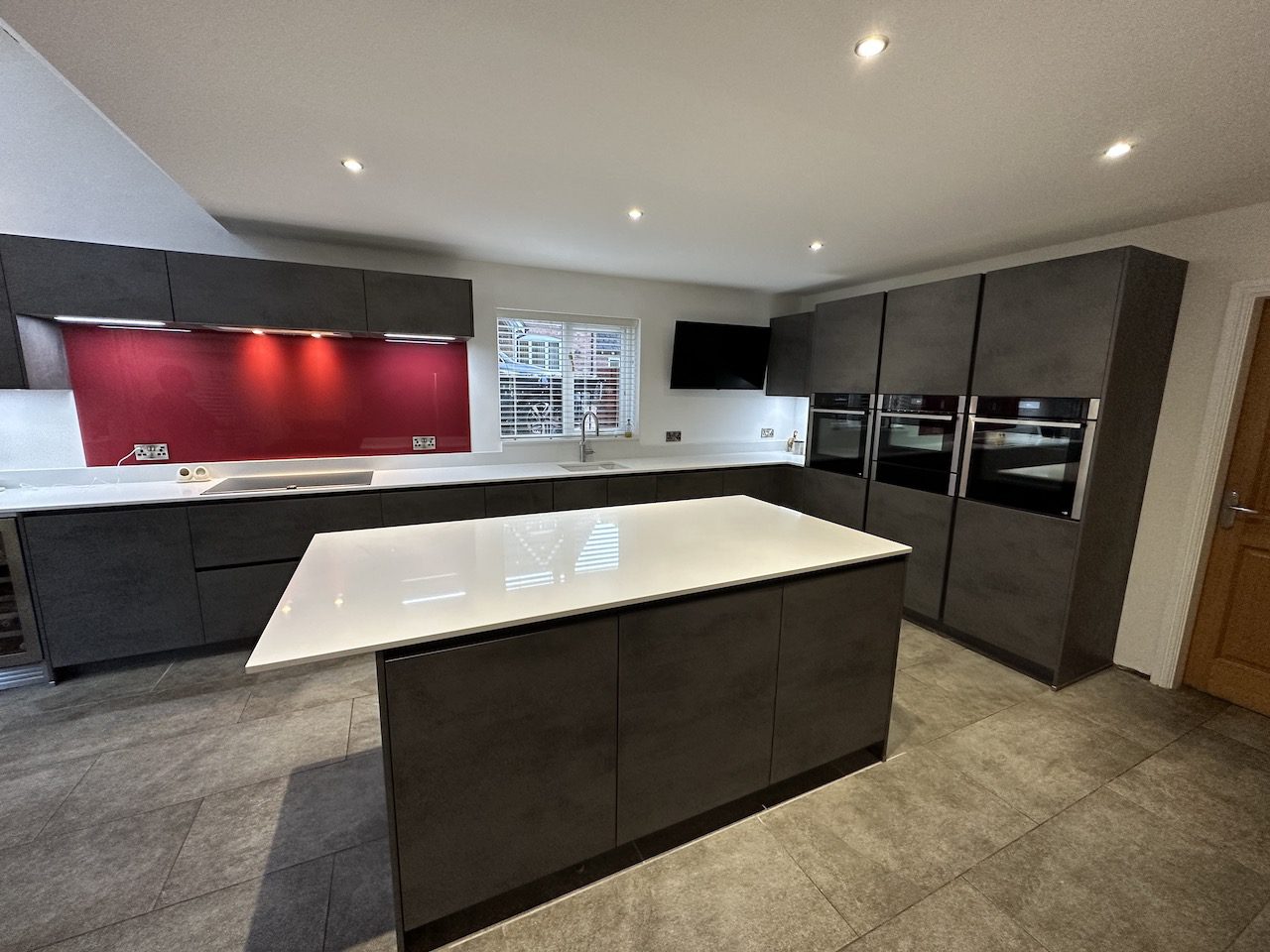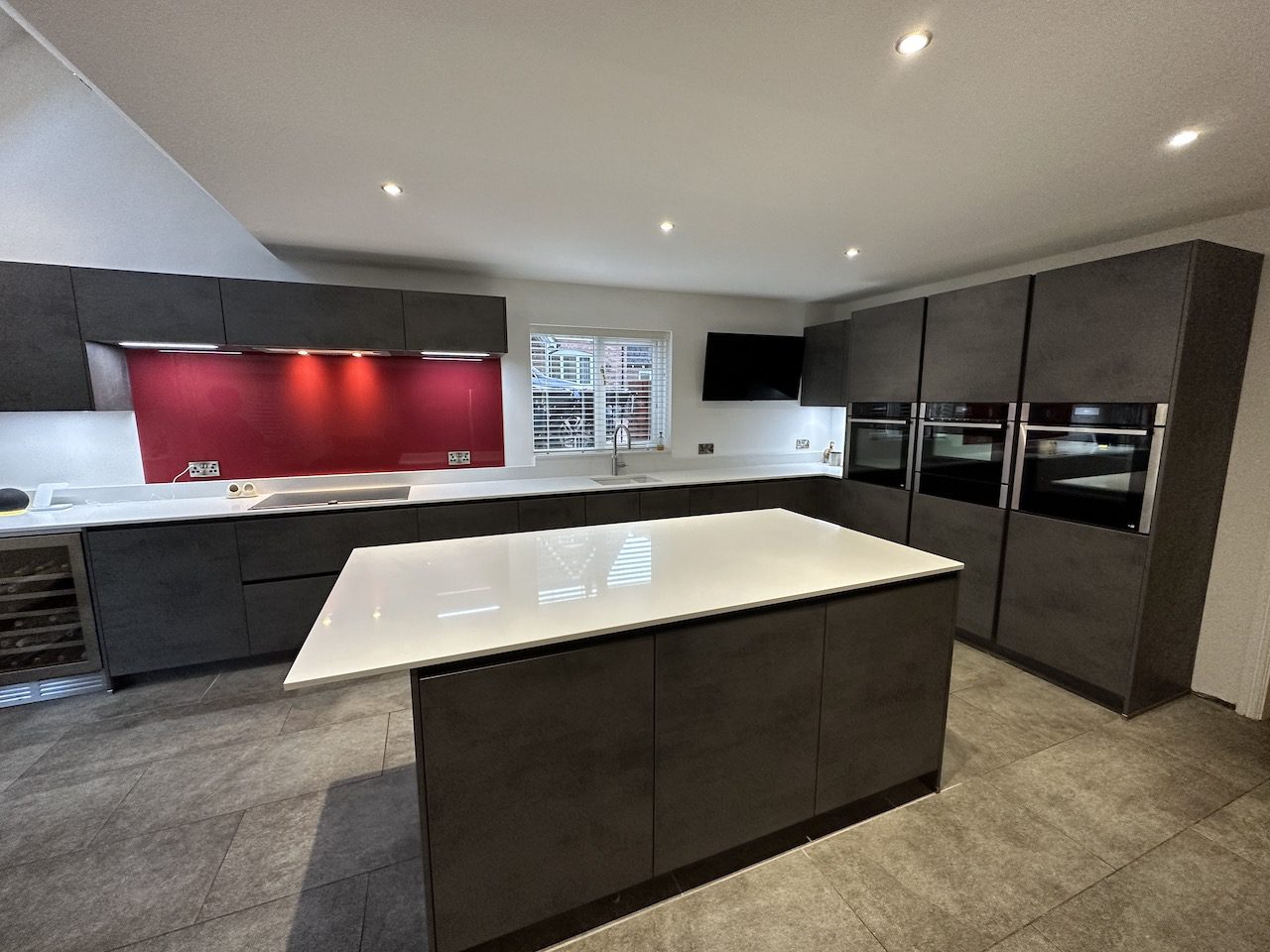 1A6F1D5D 3272 48F9 88C9 57B0Aba24636.
Bb55C587 02D8 46Bc Abc7 94150A939E3F.
4Cf7798D 69B8 40C6 Bf76 D45Ce4901Bfb.
6537B8Bb 6Bf6 41B7 92C1 9Eef718241F9.
A20Ac465 38B0 48B6 B479 38C20Cc0D050.
F7861B58 8B31 48F5 A63E 0Db4Cf259644.
Df8C3Fa3 8B1F 4E3A 968F 75C2F0C73Ce2.
L-Shape kitchen with island in the centre, Nobilia German dark concrete.
Kitchen Features
"As soon as our clients saw the dark concrete German Nobilia door in our showroom they knew exactly what they wanted to achieve! Wanting to create a simple design yet needing the wow factor as well as being a functioning/entertaining family space was the brief and the end result is fantastic.
The centre island incorporates the seating and uses the contrast of the solid white quartz stone to really stand out. This particular island has lots of draw space to make using the storage in here easy. Draws are a great way to make sure you actually enjoy using your new kitchen!
The bank of oven housings create the perfect working height for all the built in Neff appliances, this was a must for these clients and has made cooking so much more enjoyable.
The glass splash back is feature I this space and breaks up the kitchen design perfectly. Glass splash backs are a great feature in any kitchen not just cosmetically but they are very practical when it comes to cleaning.'
Book A Design Appointment