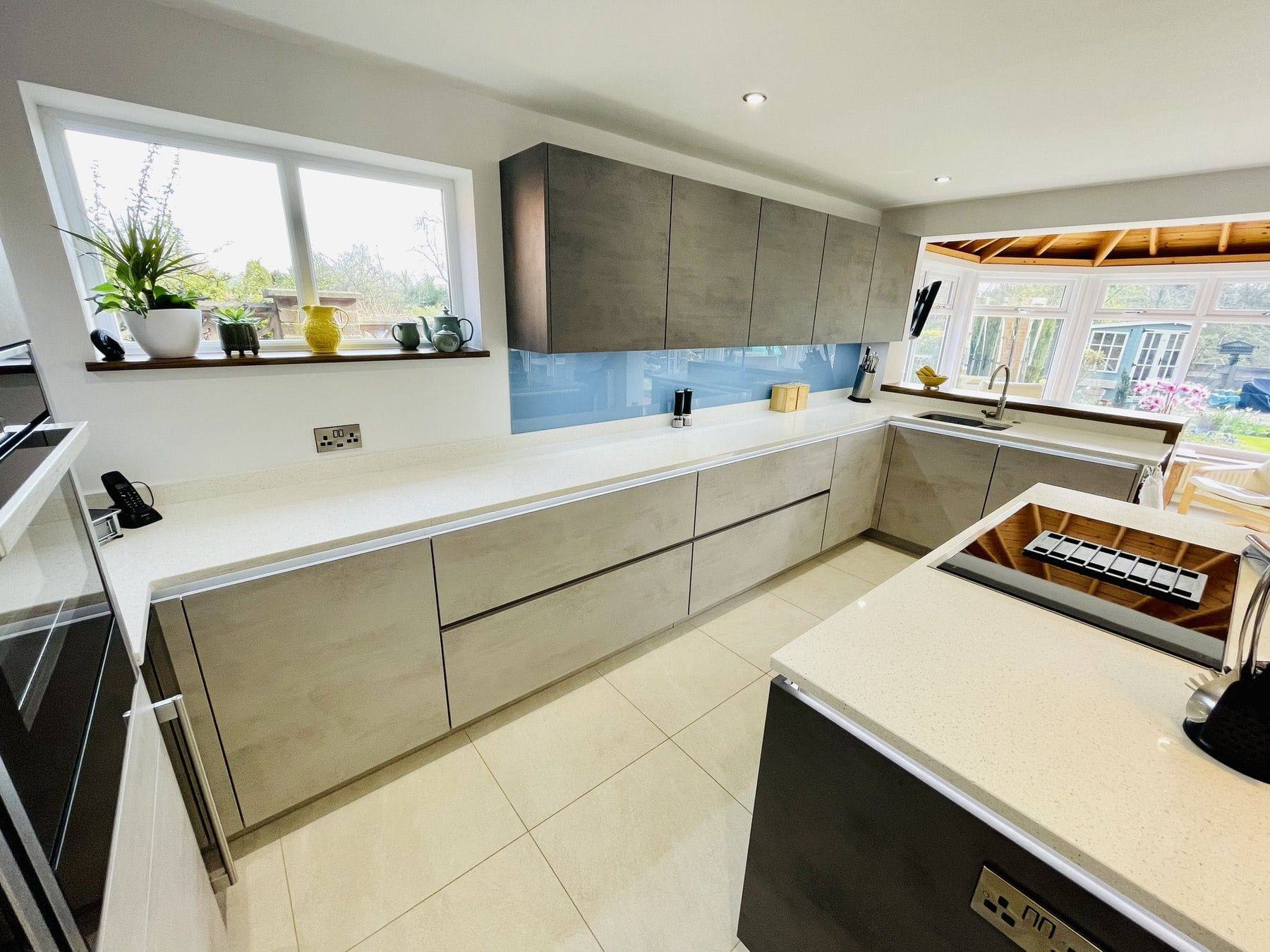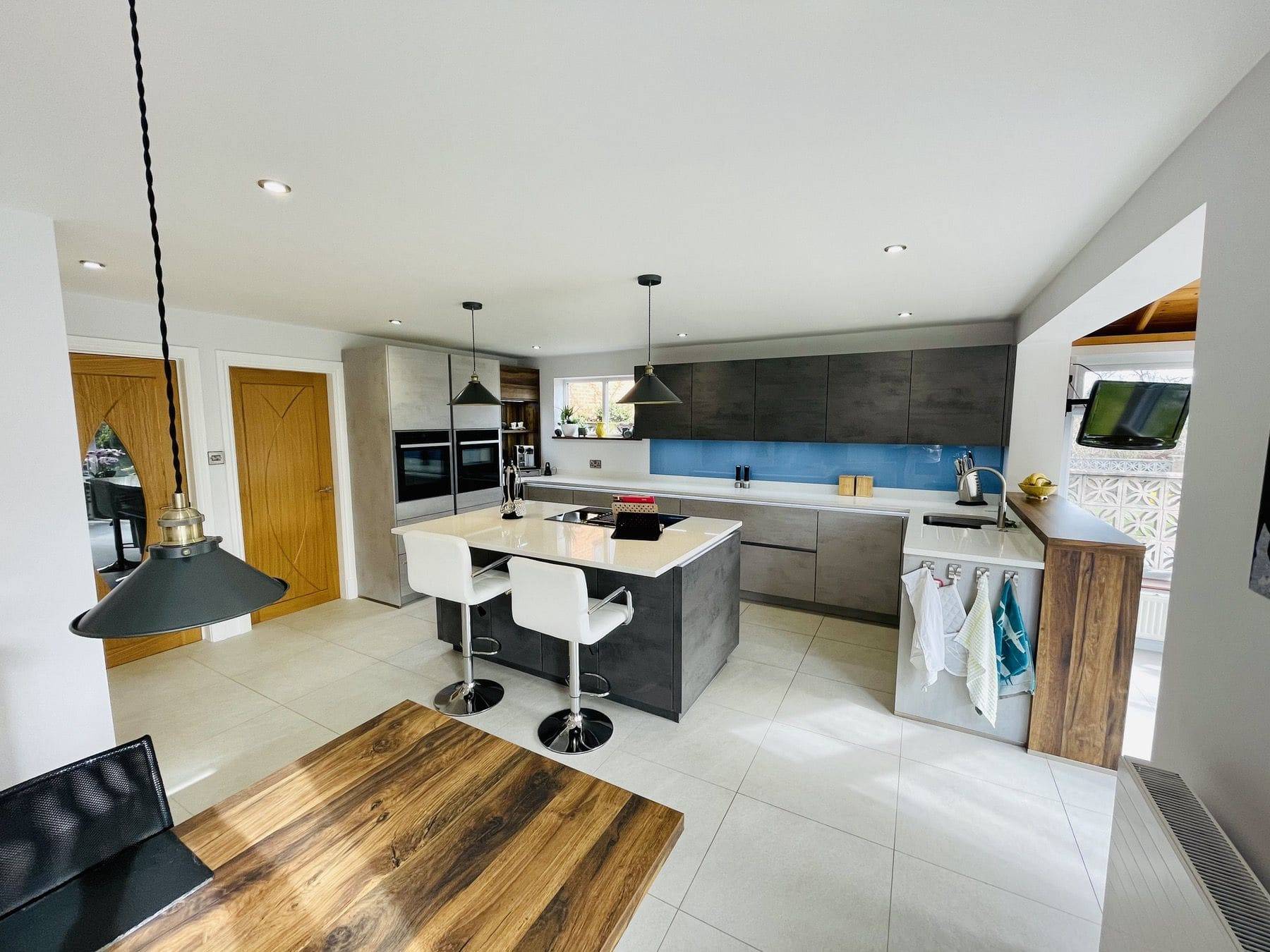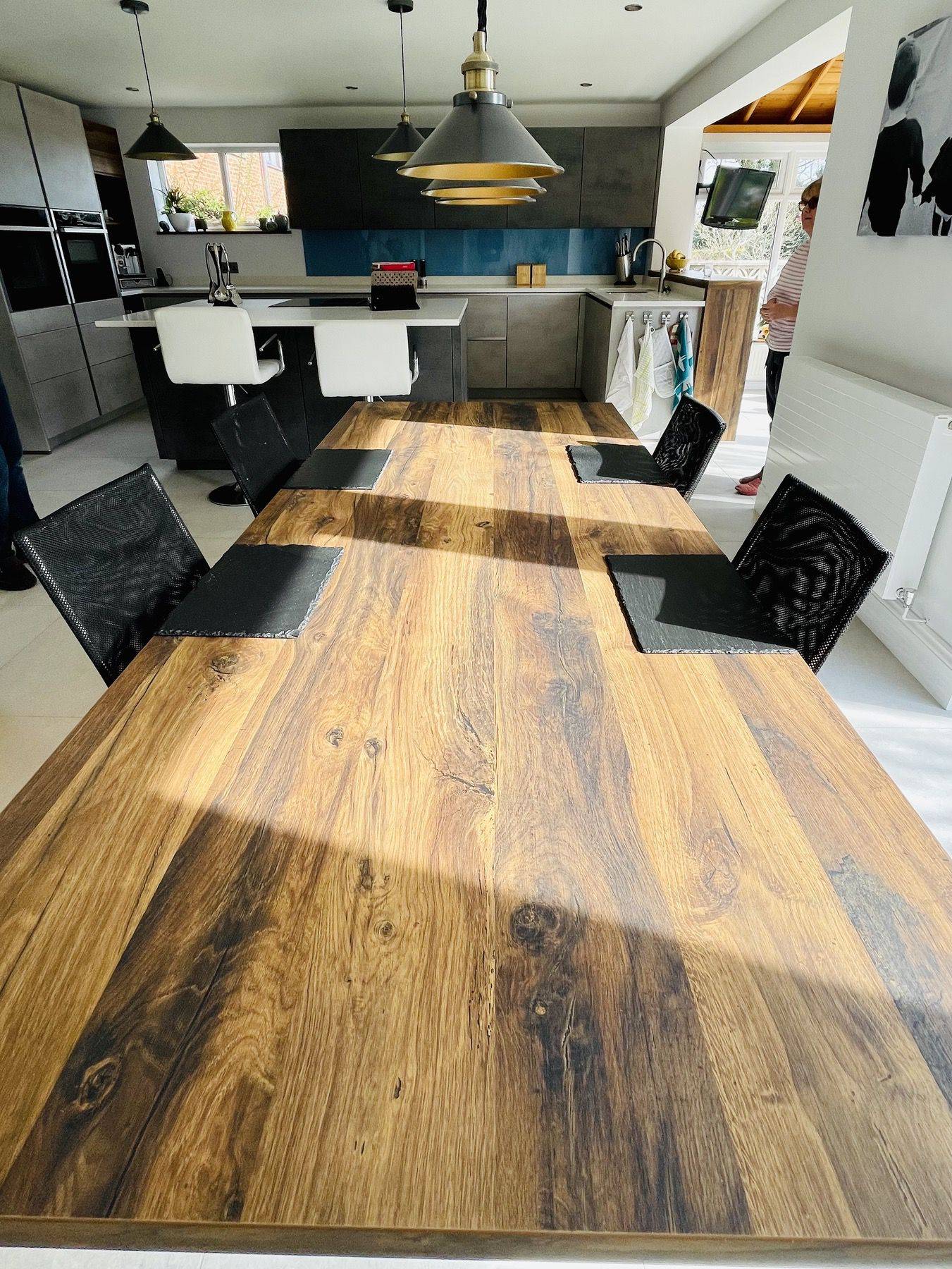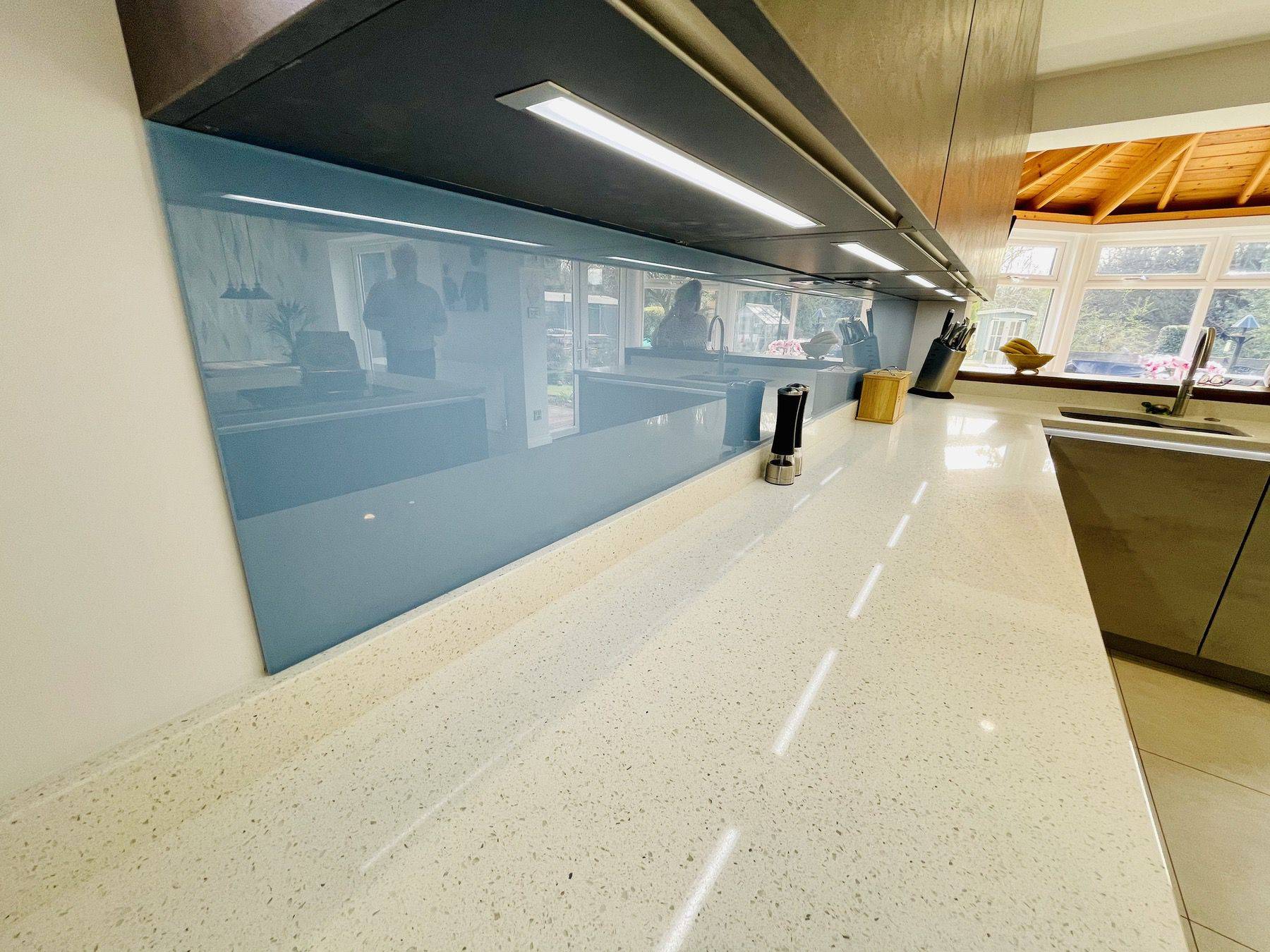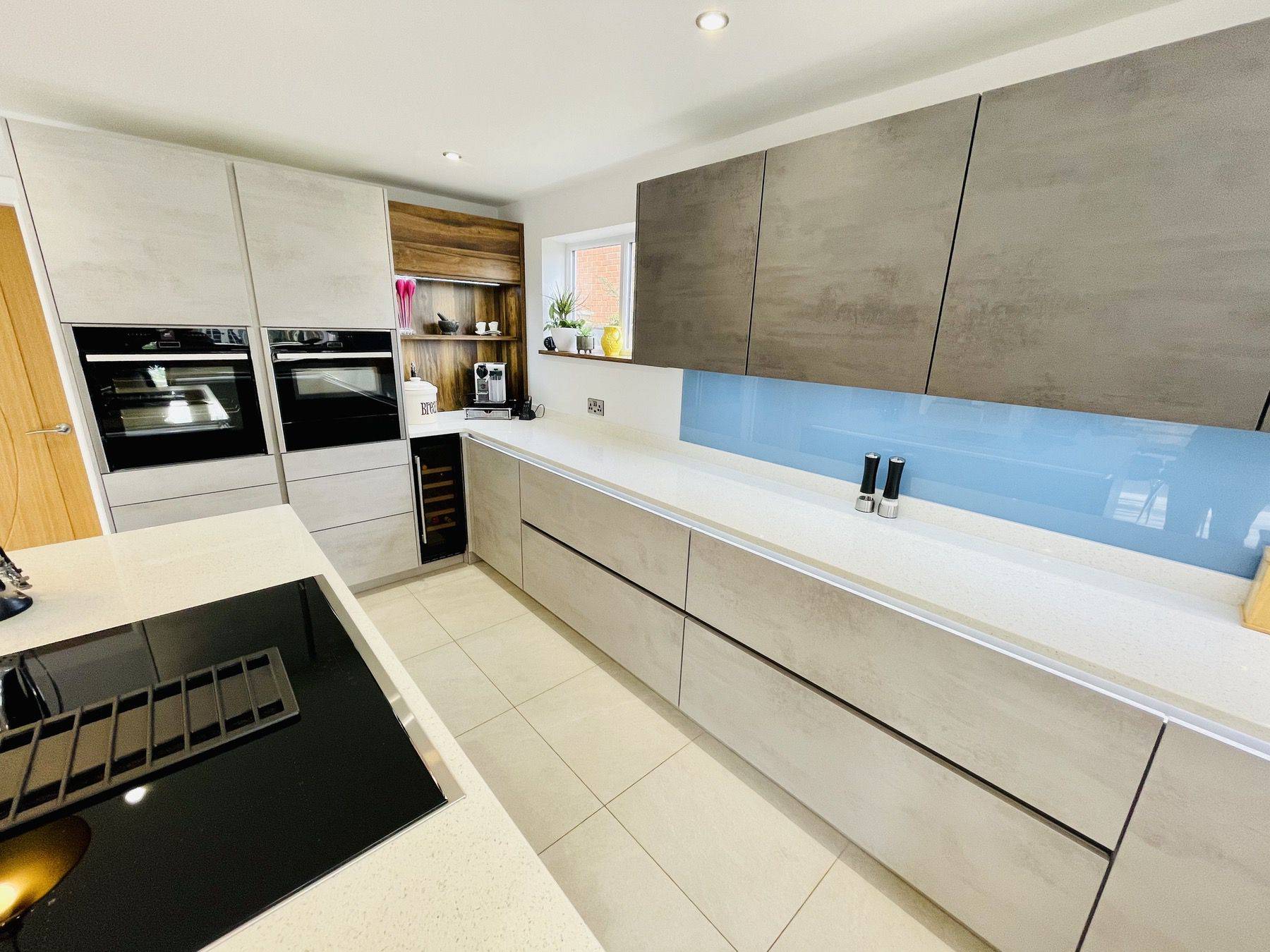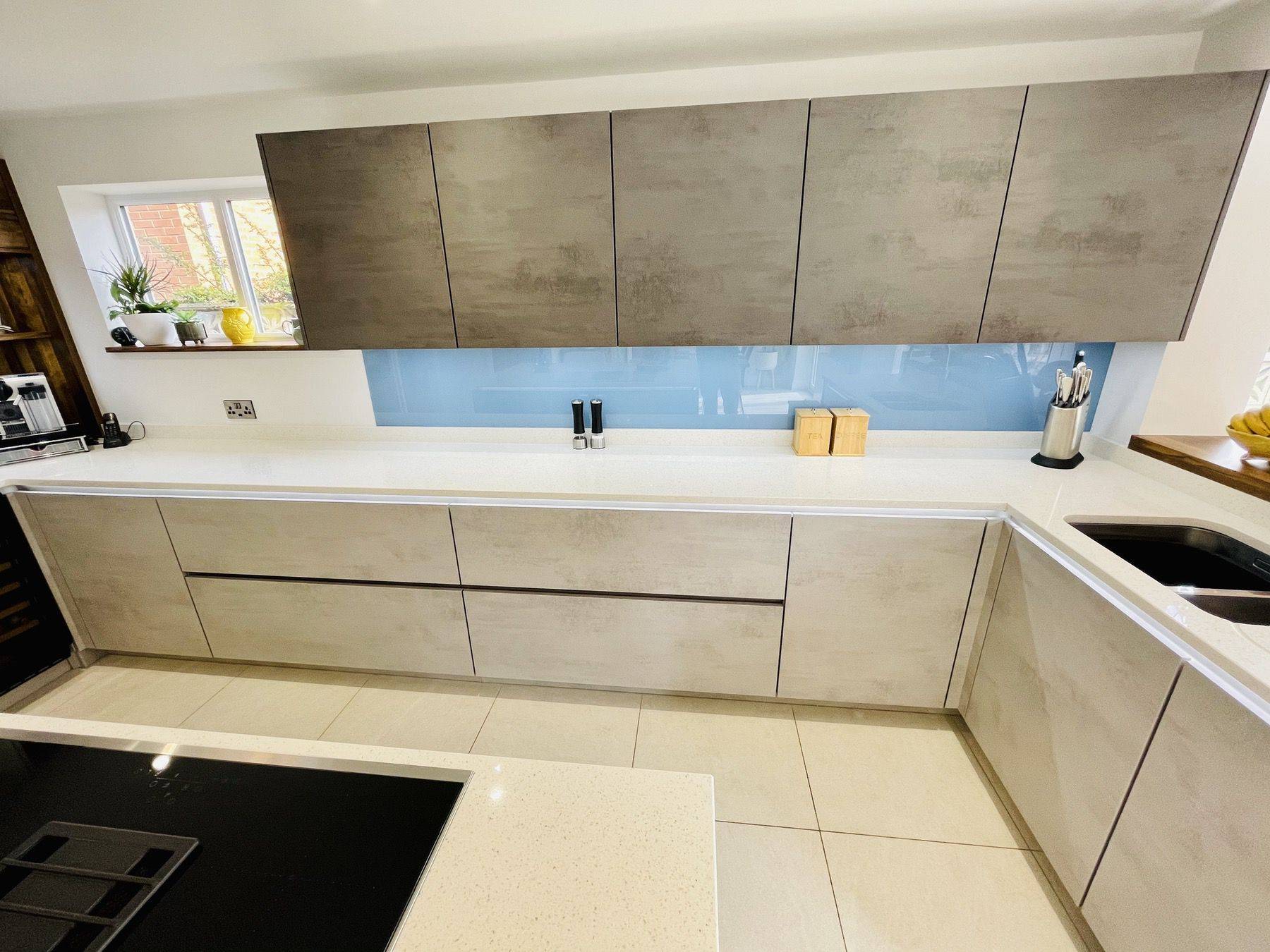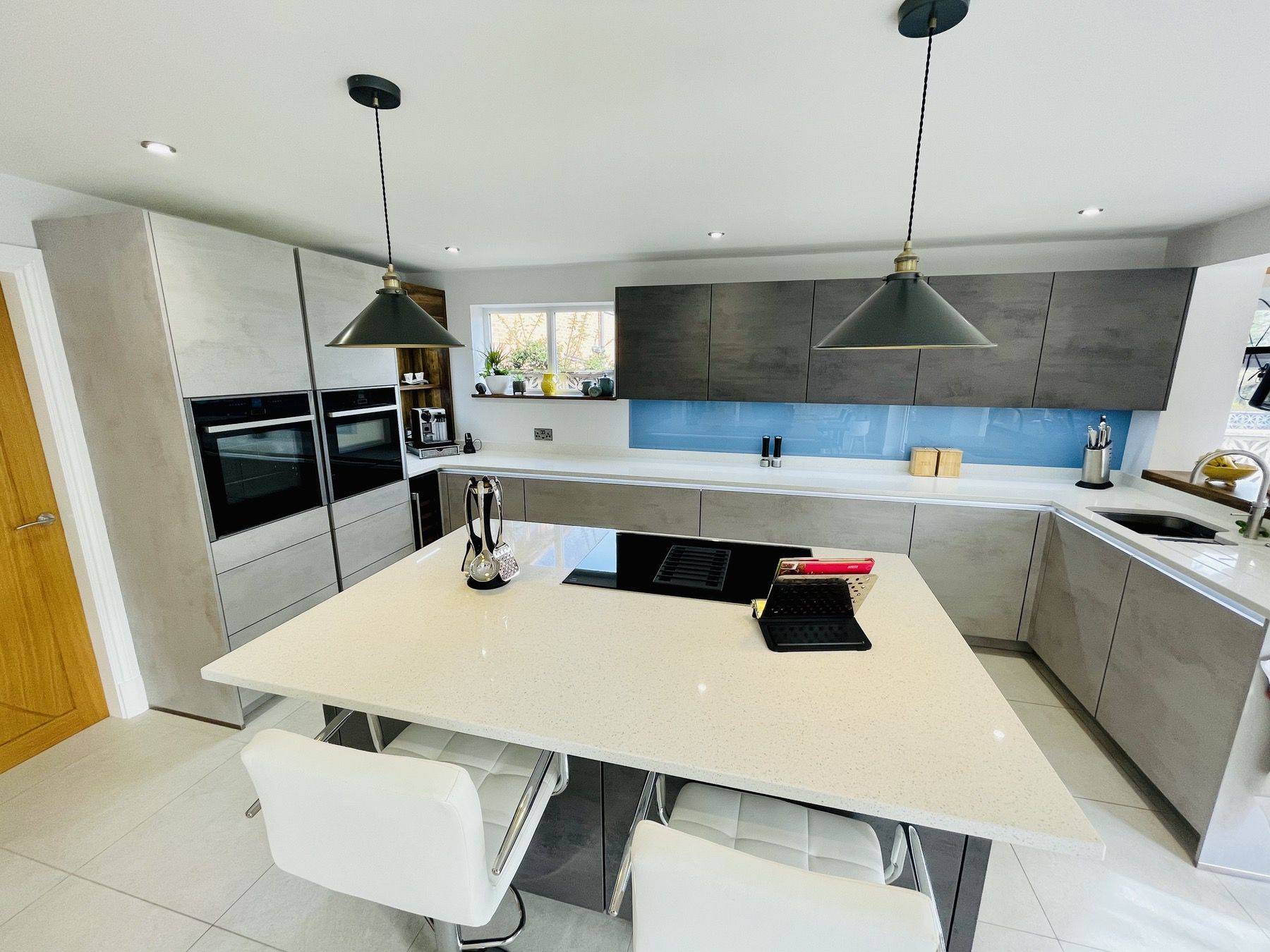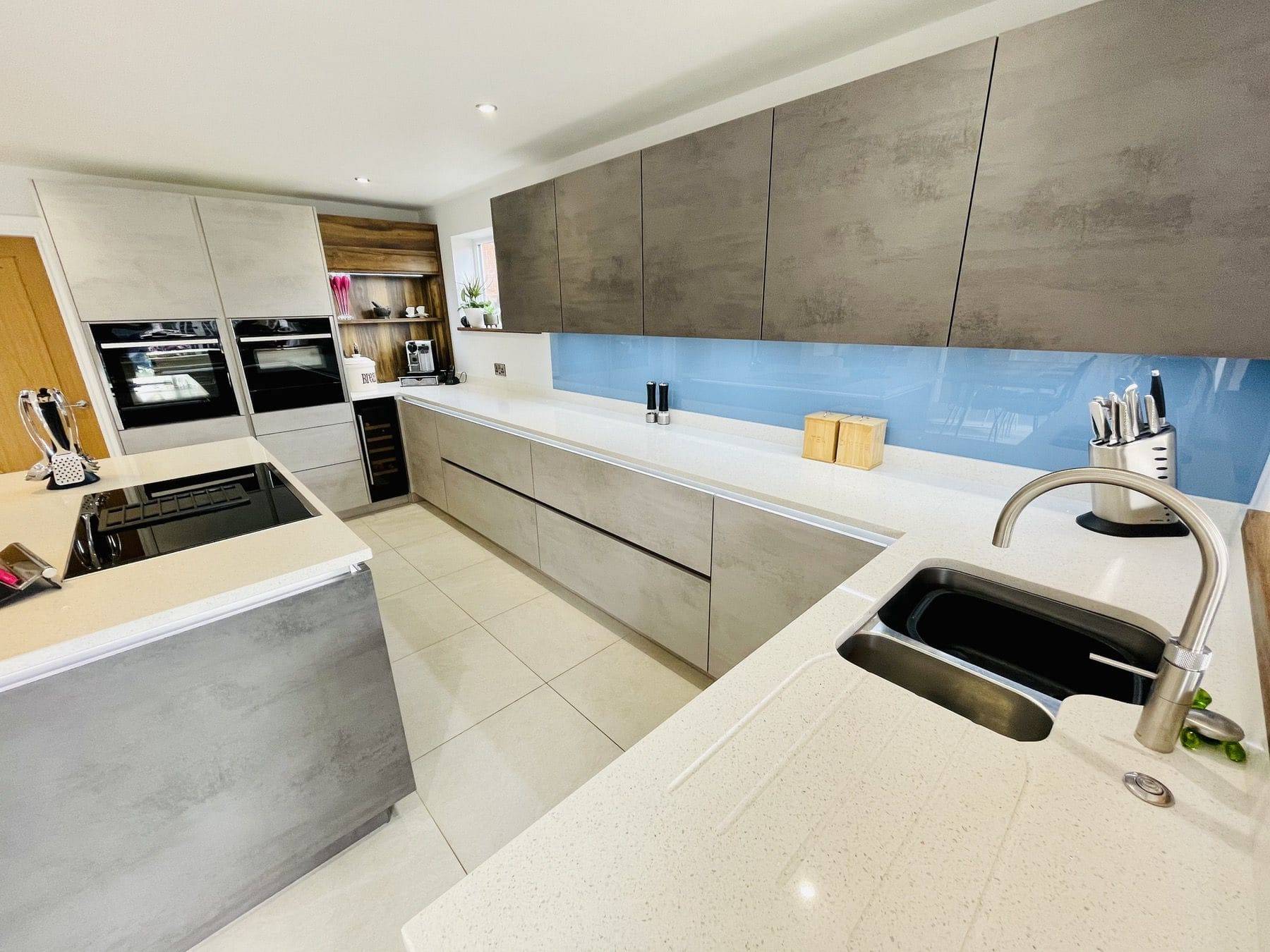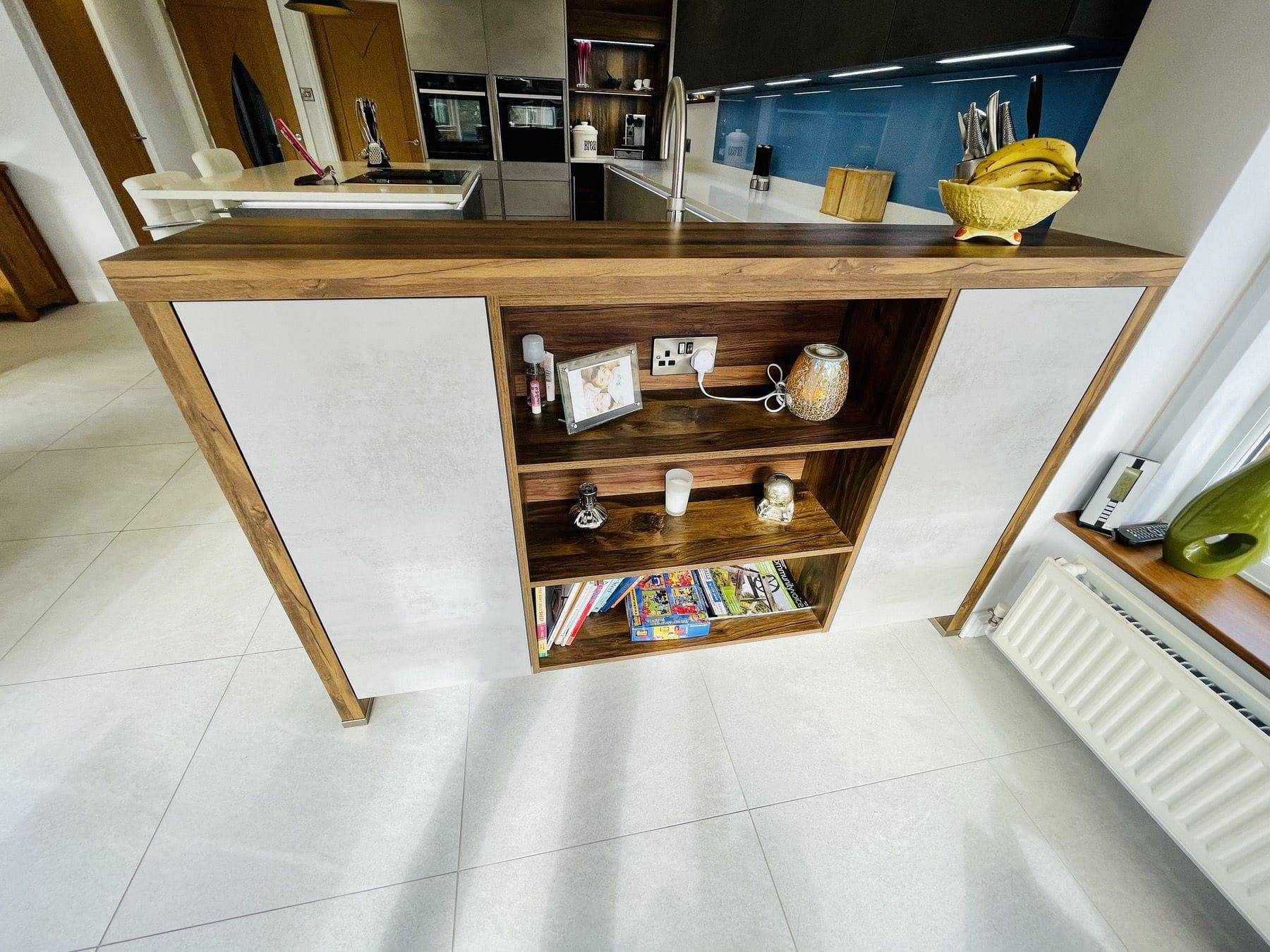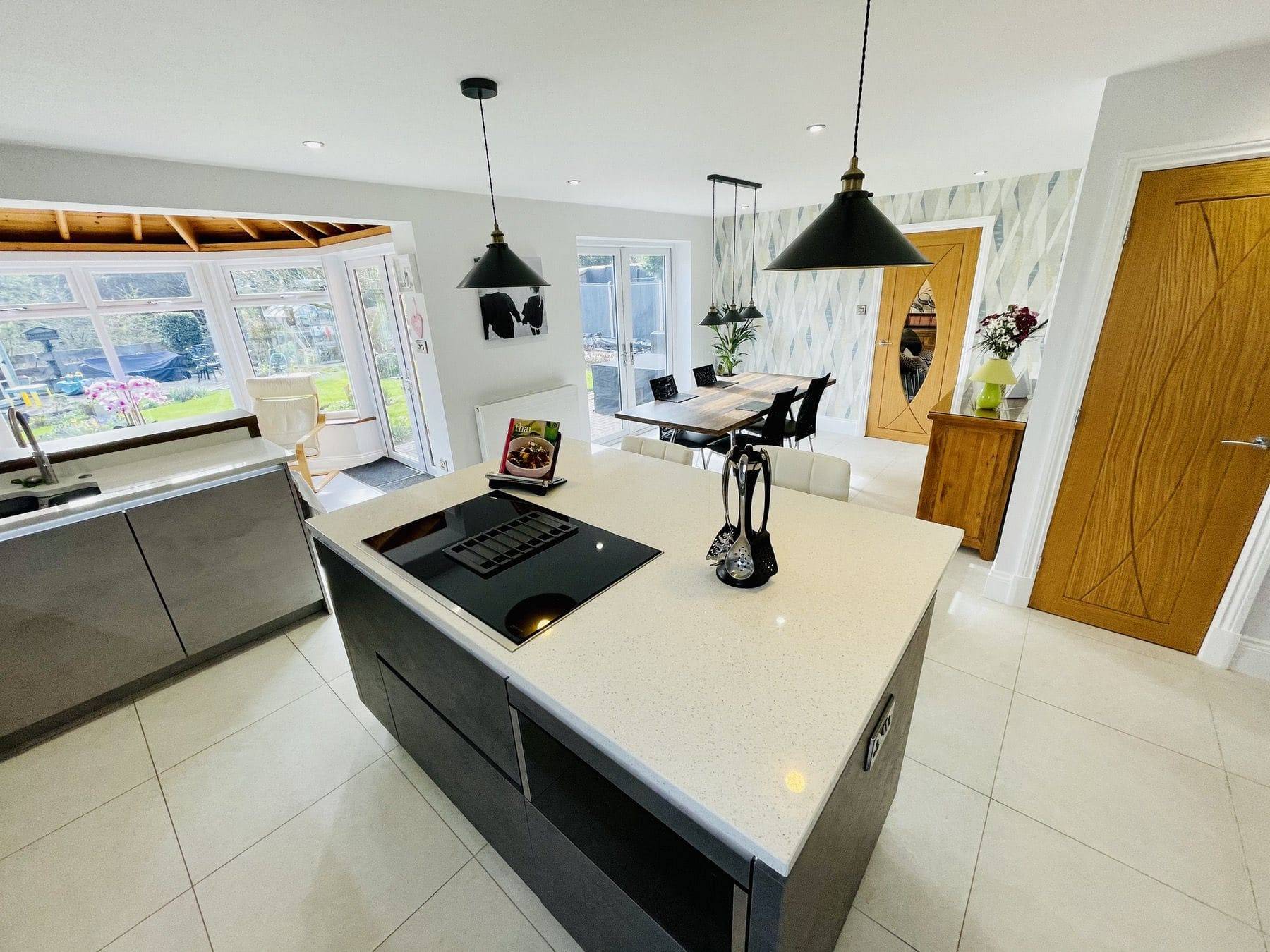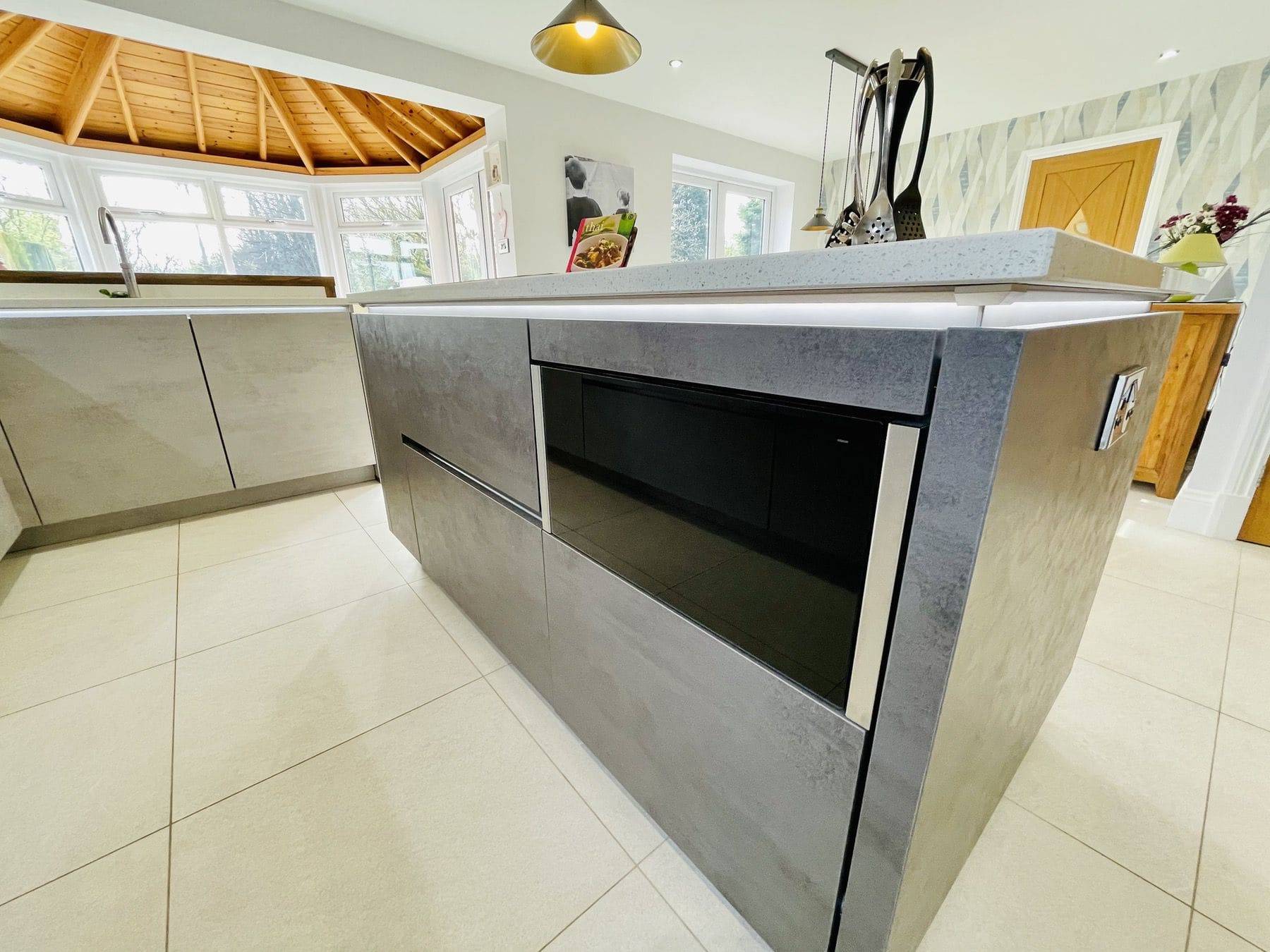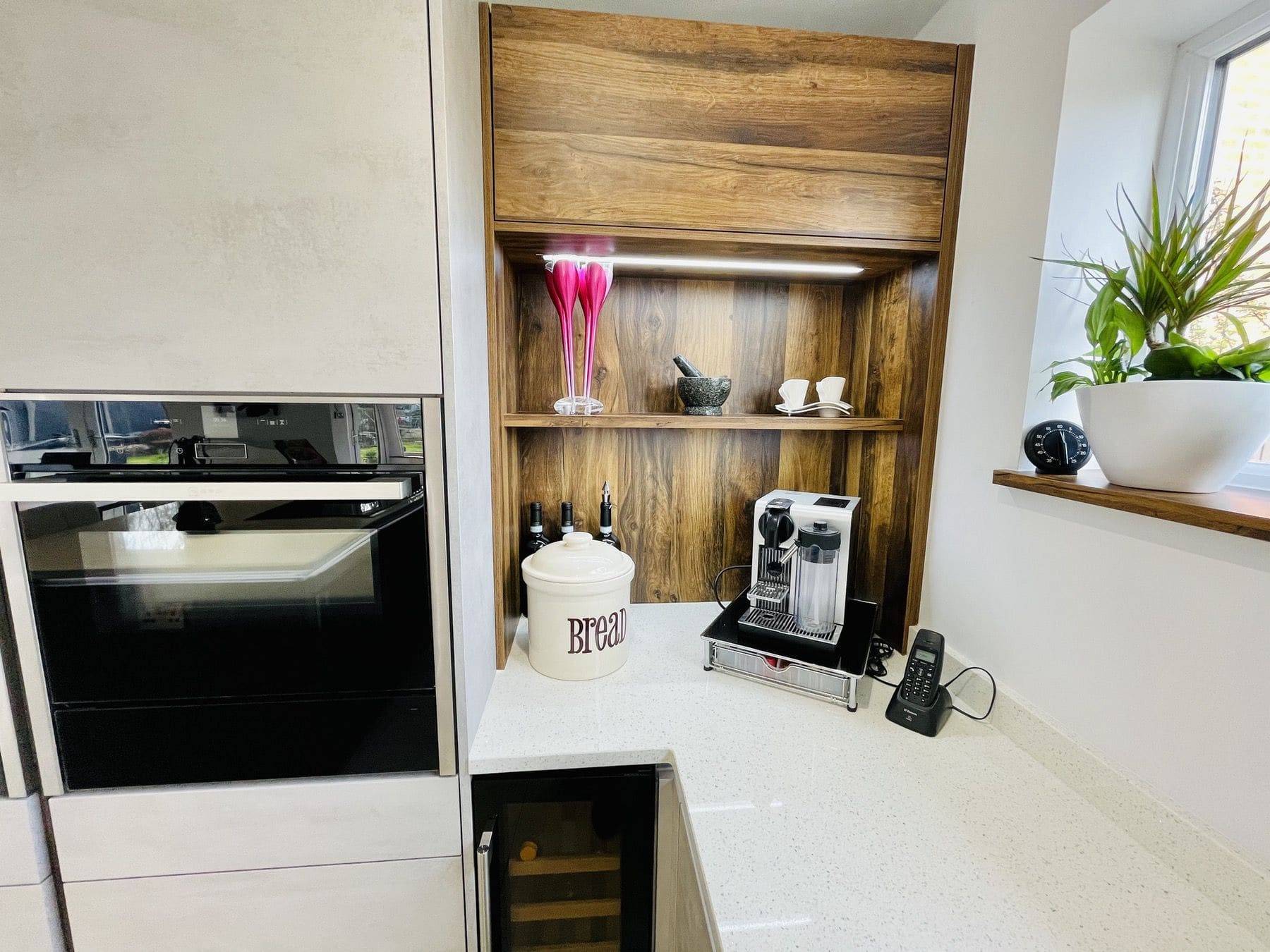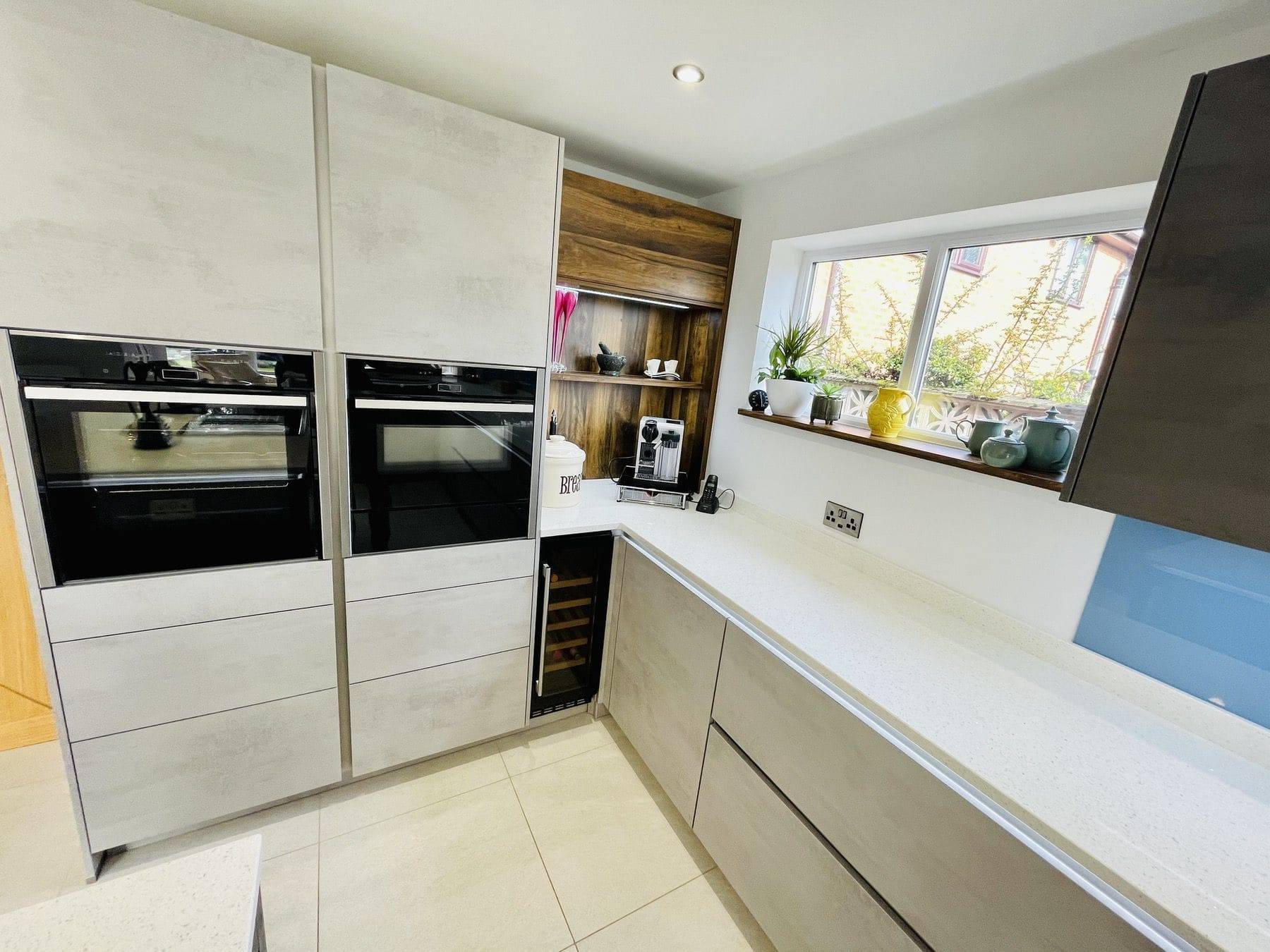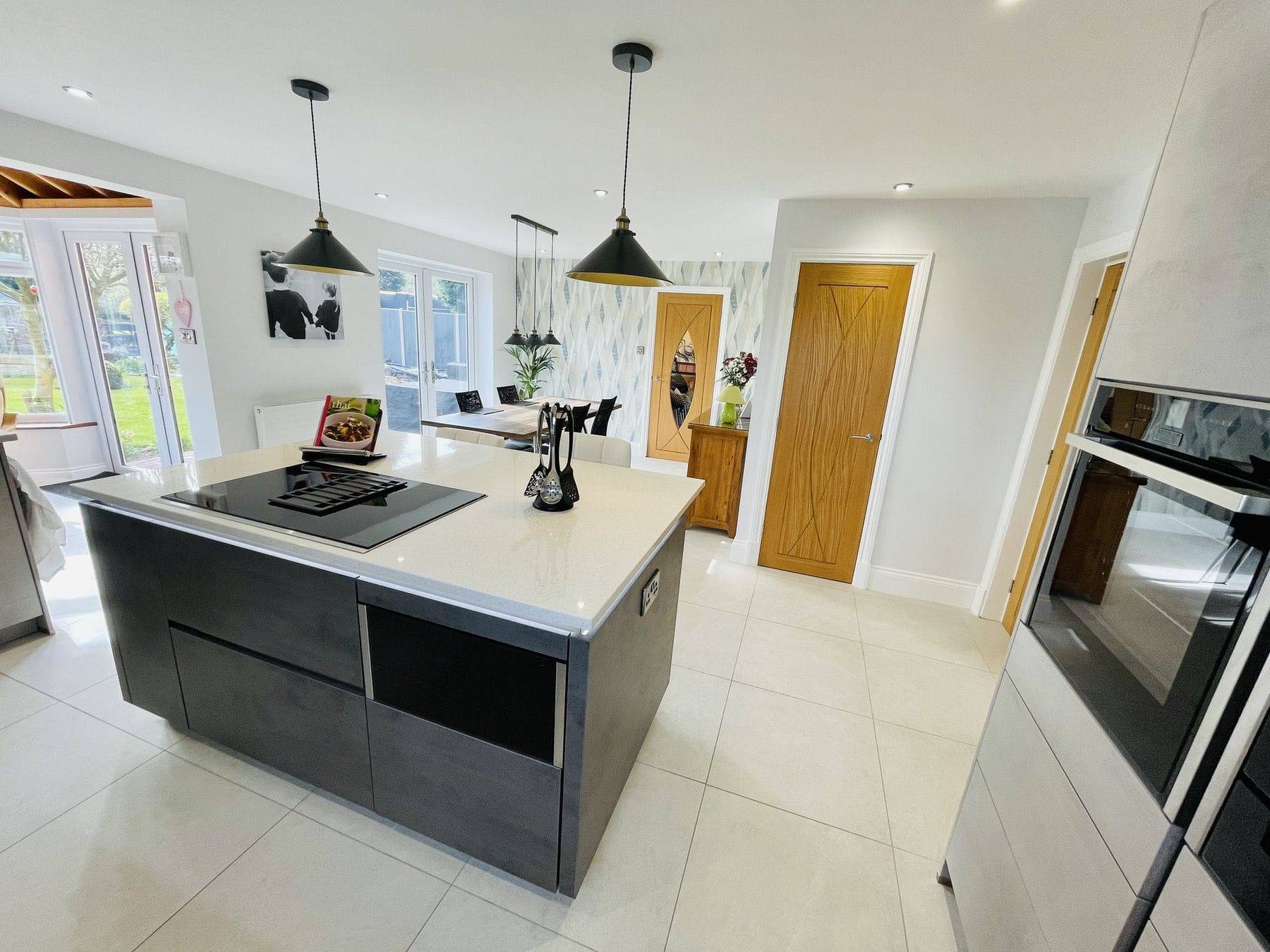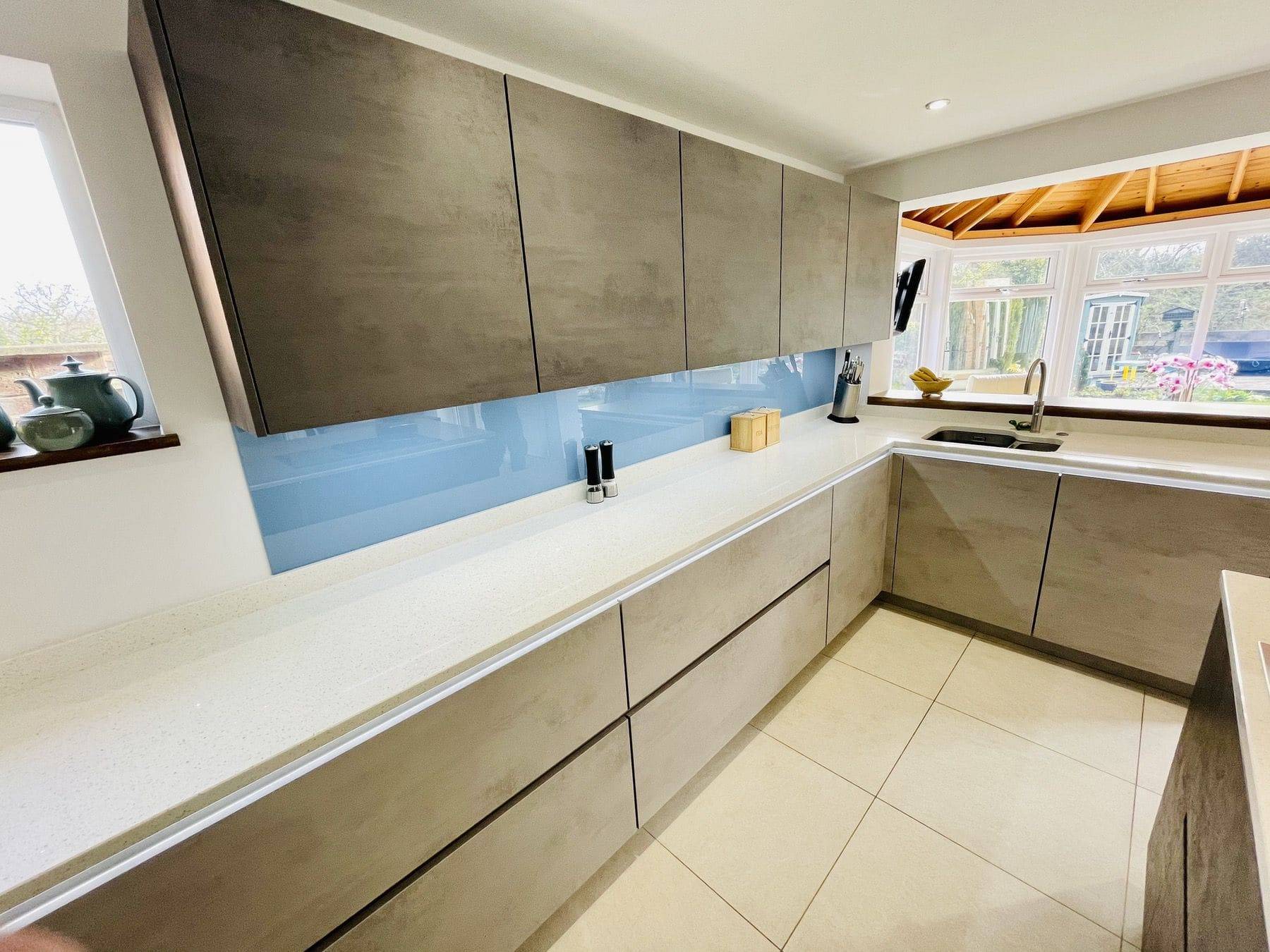 Concrete Two-Tone True Handless German Nobilia Kitchen
Kitchen Features
A huge renovation of what was 3 rooms. Originally the clients had a kitchen, conservatory & separate dining room. With the vision already in place, the clients came to us asking to help them achieve what they had clearly been planning for a few years, it turned out to be a wonderful plan.
Walls were removed, new ceilings, plastering, flooring with lots of plumbing and electrical work also carried out.
With the client having such a great vision of the overall project it was our job to make sure the kitchen was absolutely perfect. The brief was to create an open plan room that centered around a working island. The self-venting hob was to be central to the island (no need for a big ceiling mounted extractor fan here) this would give the clients a chance to chat with friends and family whilst still being in the kitchen cooking. We had to push hard to convince the clients that they should incorporate a breakfast bar seating area on the island and the decision to put that seating in place has been a huge success.
You'll note from the images that this kitchen has been designed with certain zones, we had a bespoke unit made in Germany for a coffee-making drinks station, we had this made out of distressed oak timber, we also incorporated the same timber on the dining table and on the open bookcase around the back on the peninsular, this design feature made all of the spaces feel connected.
With clean lines, solid quartz worktops, concrete (two-tone) kitchen unit doors, and a touch of warmth from the oak the end result is exactly what the clients wanted from their new open-plan space. It's a brilliant example of how a modern, contemporary kitchen can feel both cosy AND spacious at the same time.
Book A Design Appointment