Why Choose Coalville Kitchens?
Owned and operated by Luke & Kate Wedgbury, Coalville Kitchens is a family run business, proudly designing and fitting luxury bespoke kitchens in Leicestershire since 2011. Prior to establishing Coalville, Luke's background was kitchen installation and installation management, providing a wealth of knowledge and experience built over a 23 year period.
Committed To Our Customers
As a husband and wife team, our business has naturally evolved to operate along the same guiding principles upheld by our family: mutual respect, integrity and concern for the needs of our clients. We are active members of our community, and we are passionately committed to serving the people of Leicestershire. Being independent also means that we can be different. When you visit us at Coalville Kitchens, we will not try to sell you a kitchen but instead work with you towards accomplishing your ideal design. We promise no pressure and no hassle, assisting as much or as little as you desire or need.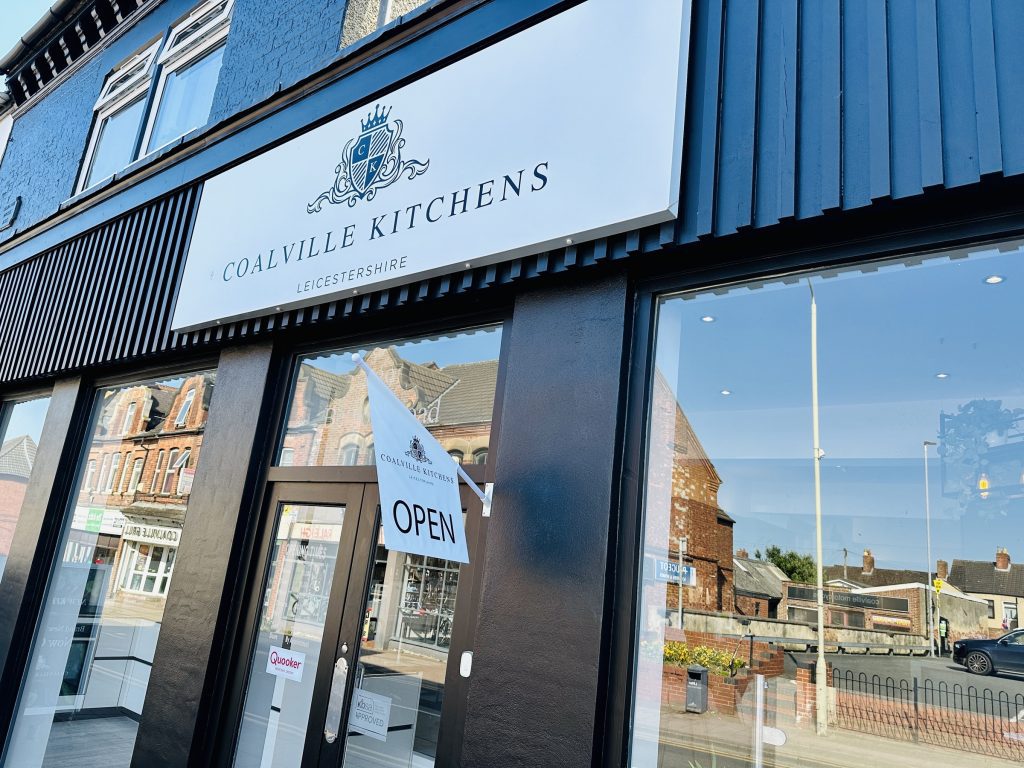 Our Expert Kitchen Team
Our expert kitchen design team encompasses 3 highly skilled designers with many years of experience; we even have an artist by trade, with a keen eye for detail! Our Showroom Manager, Jo, is usually the first point of contact when clients visit, and we also have 3 teams of expert kitchen installers. All of our team are welcoming, personable, and will offer their assistance in any way possible.
Coalville Kitchen Showroom
We look forward to welcoming you, your children, and even any pets into our stunning Coalville kitchen showroom. Here you can get hands-on in exploring our beautiful range of kitchen products, styles and finishes, and we can discuss what's possible for your intended design.
Opening Hours
Monday – Friday: 9am-4pm
Saturday: 10am – 4pm