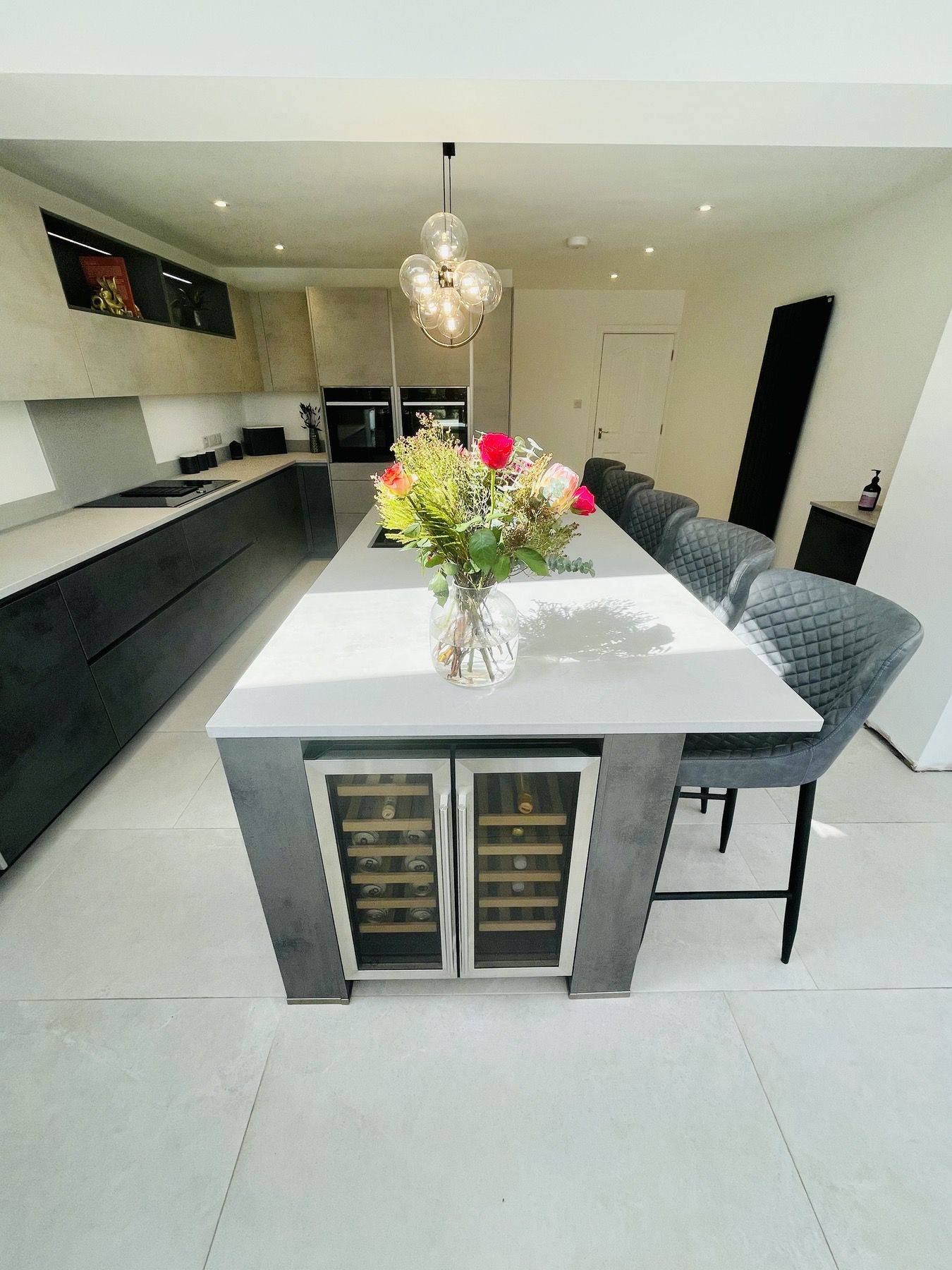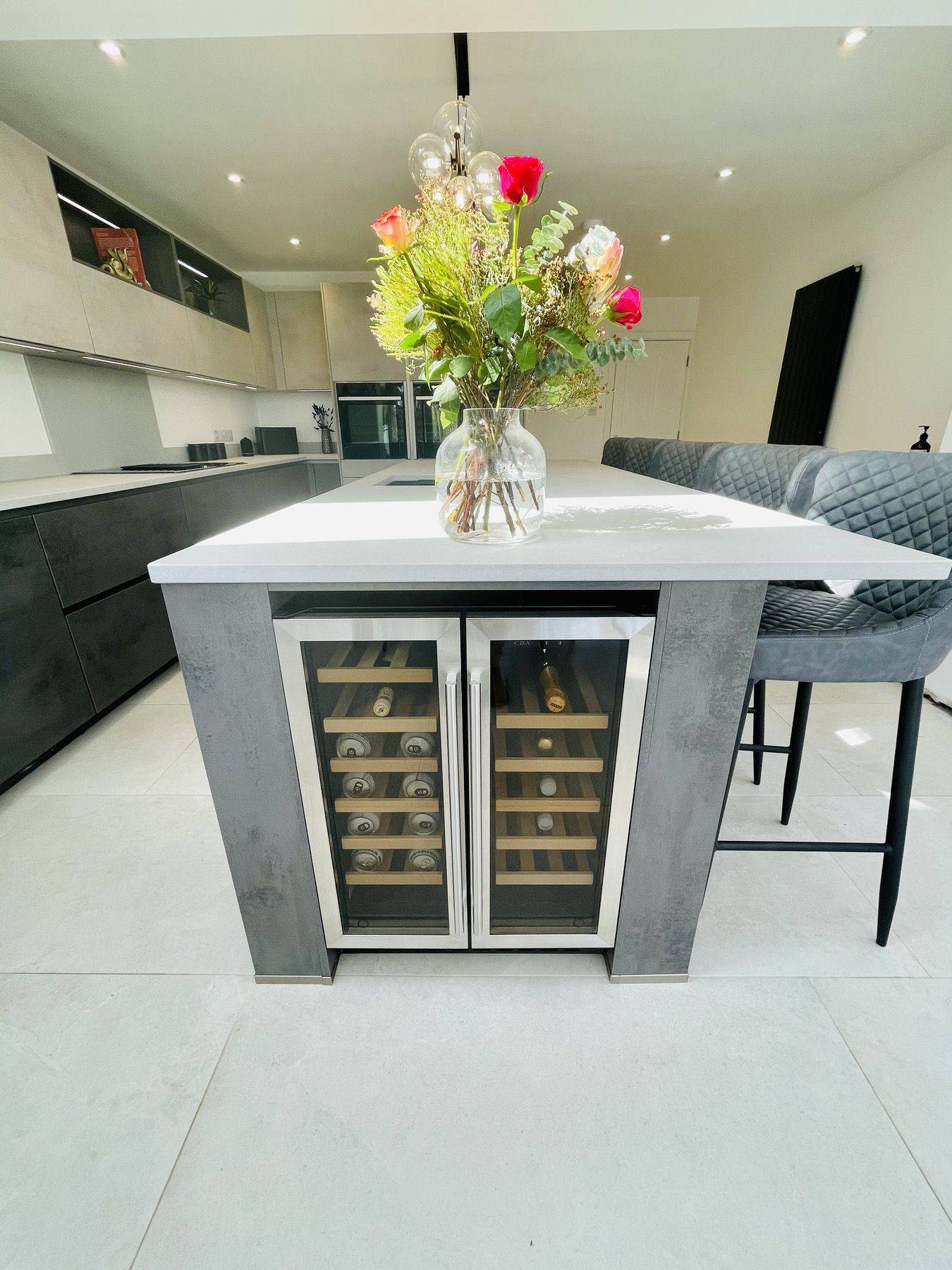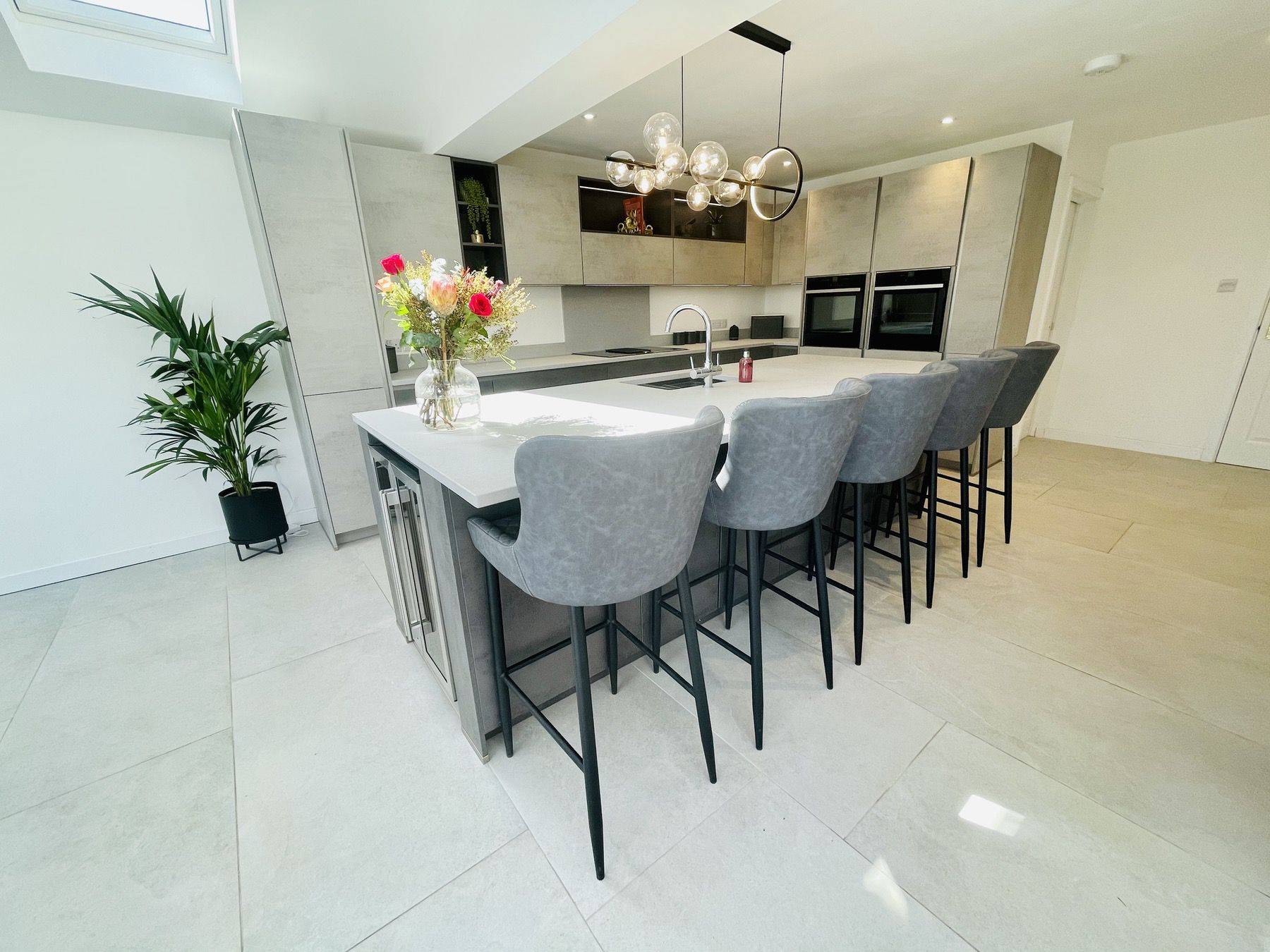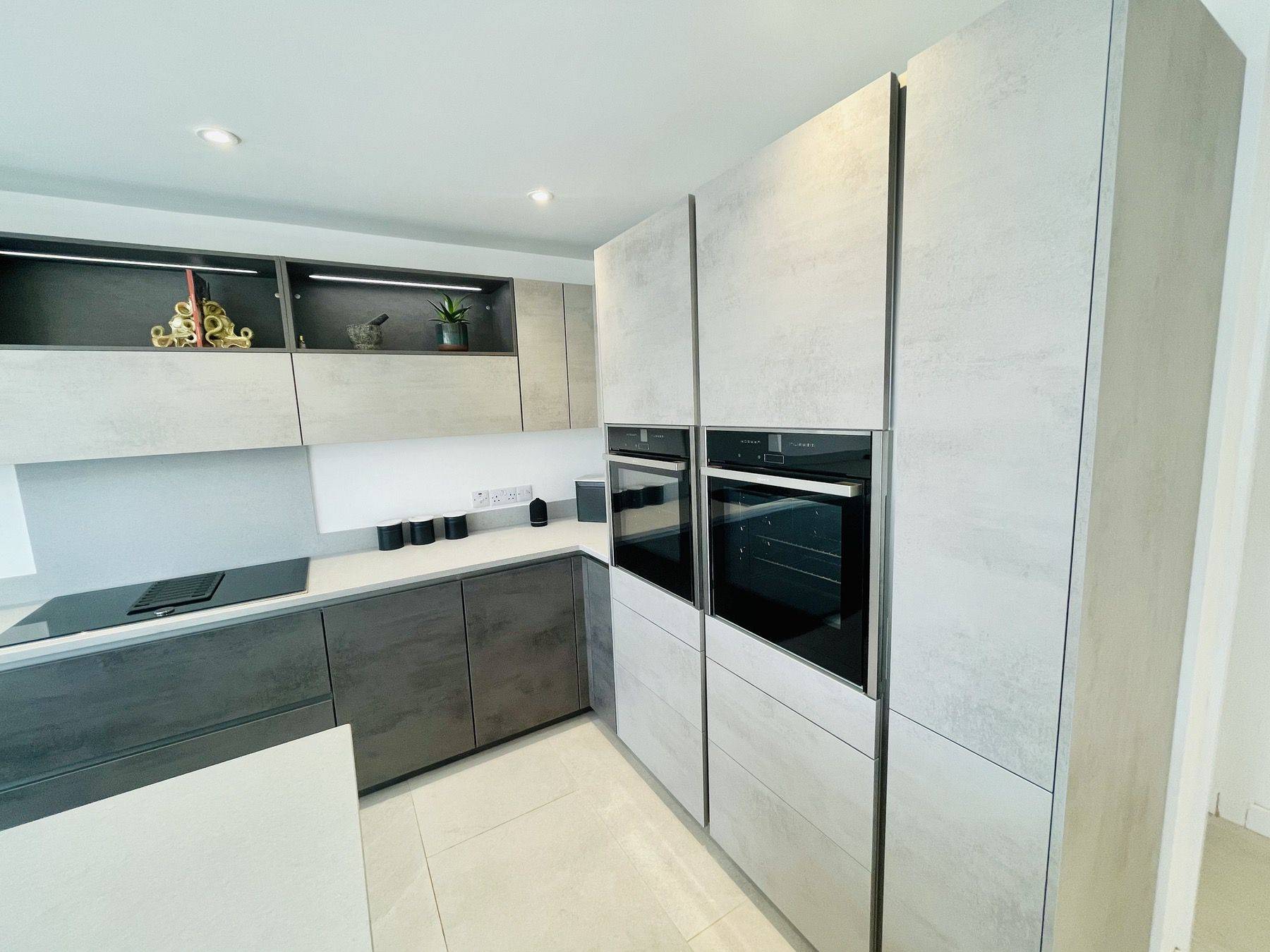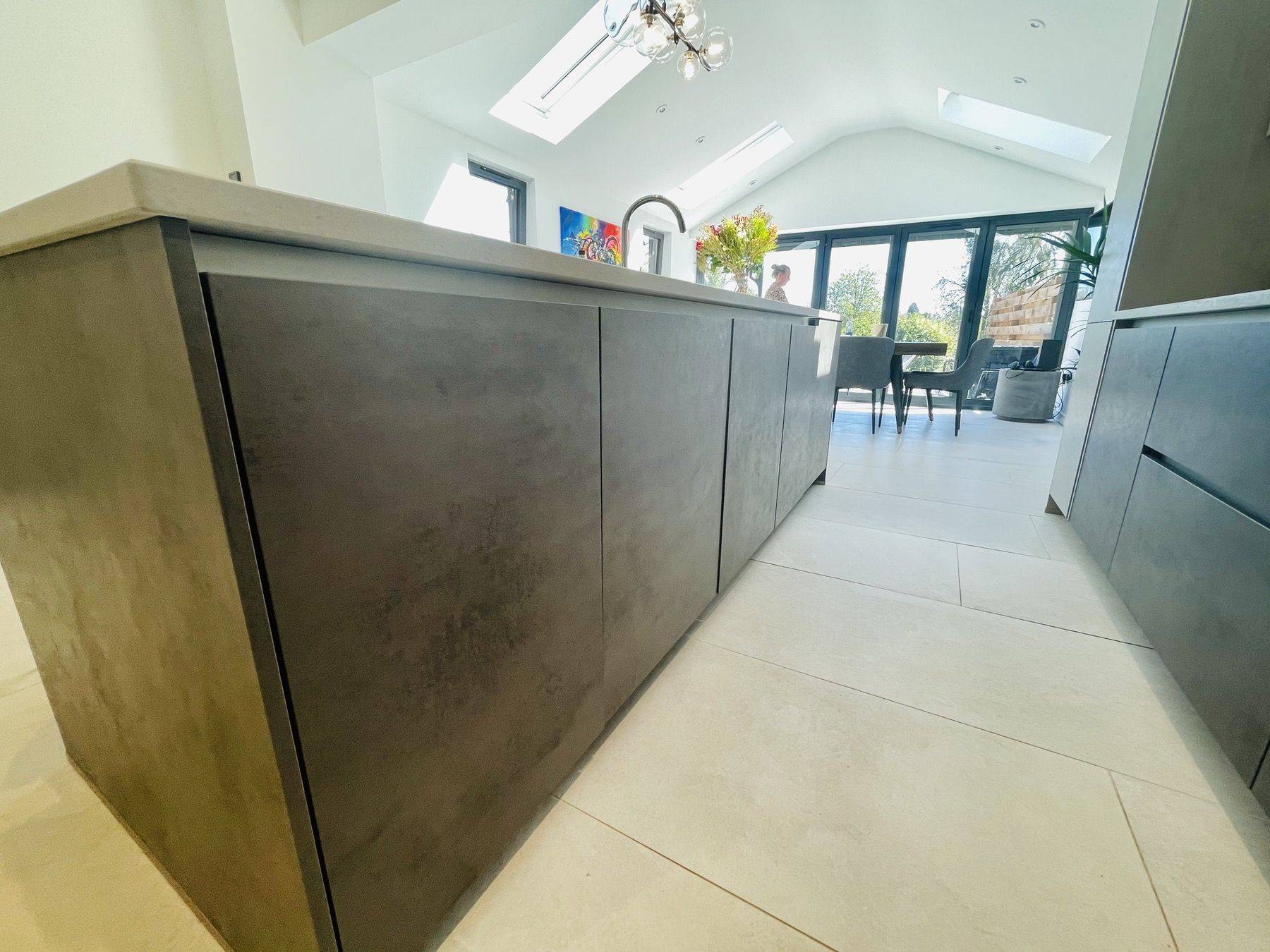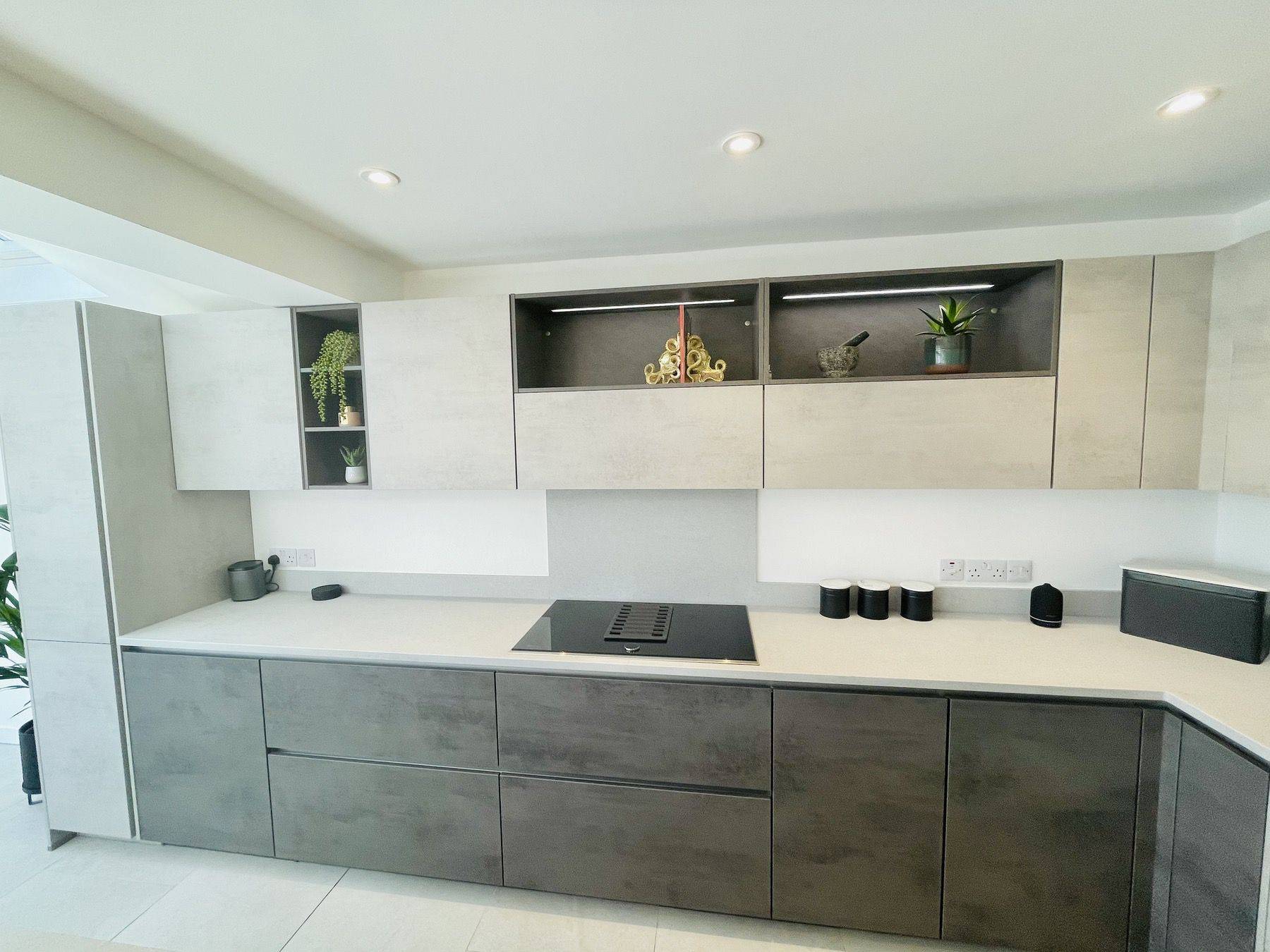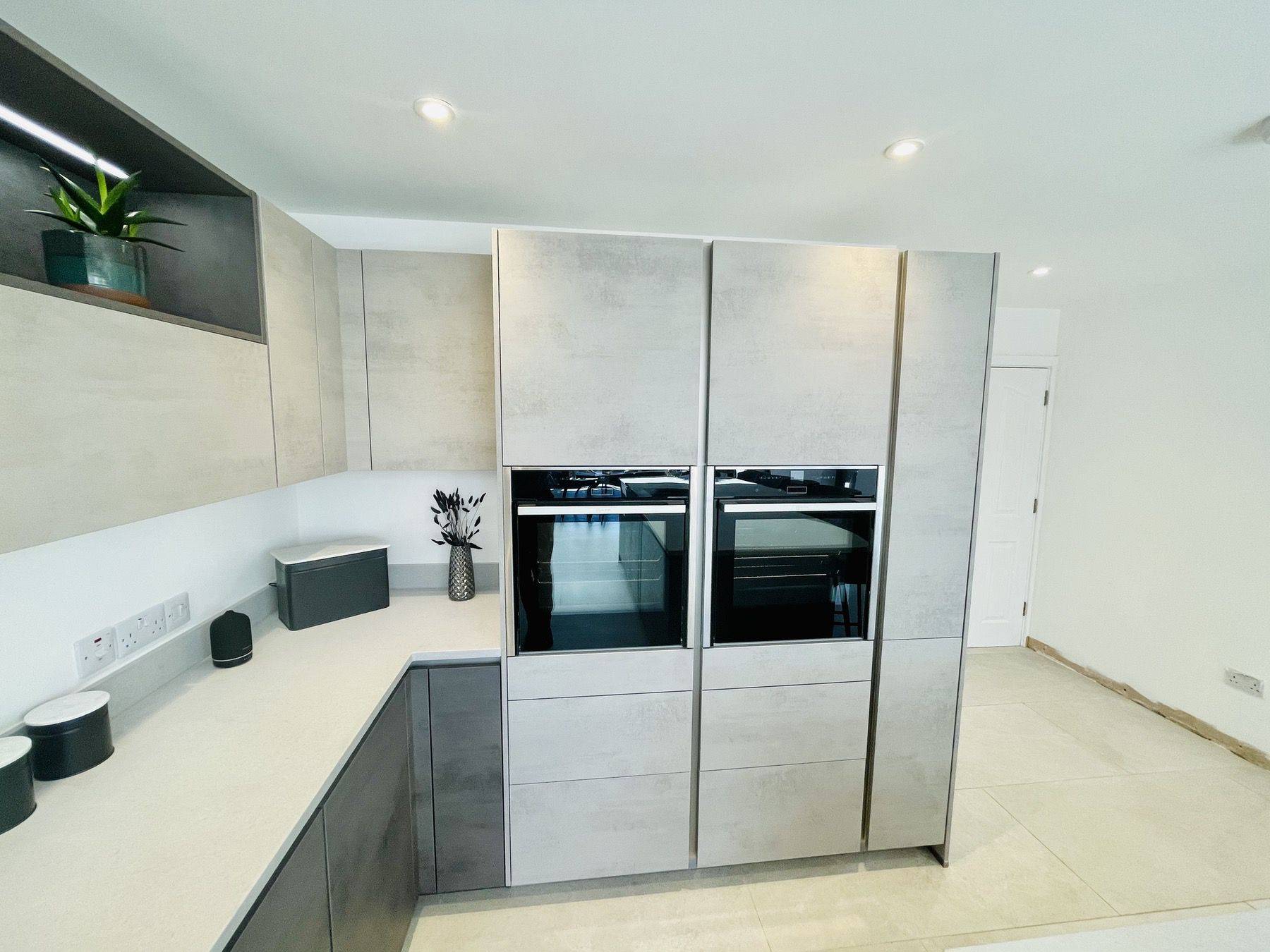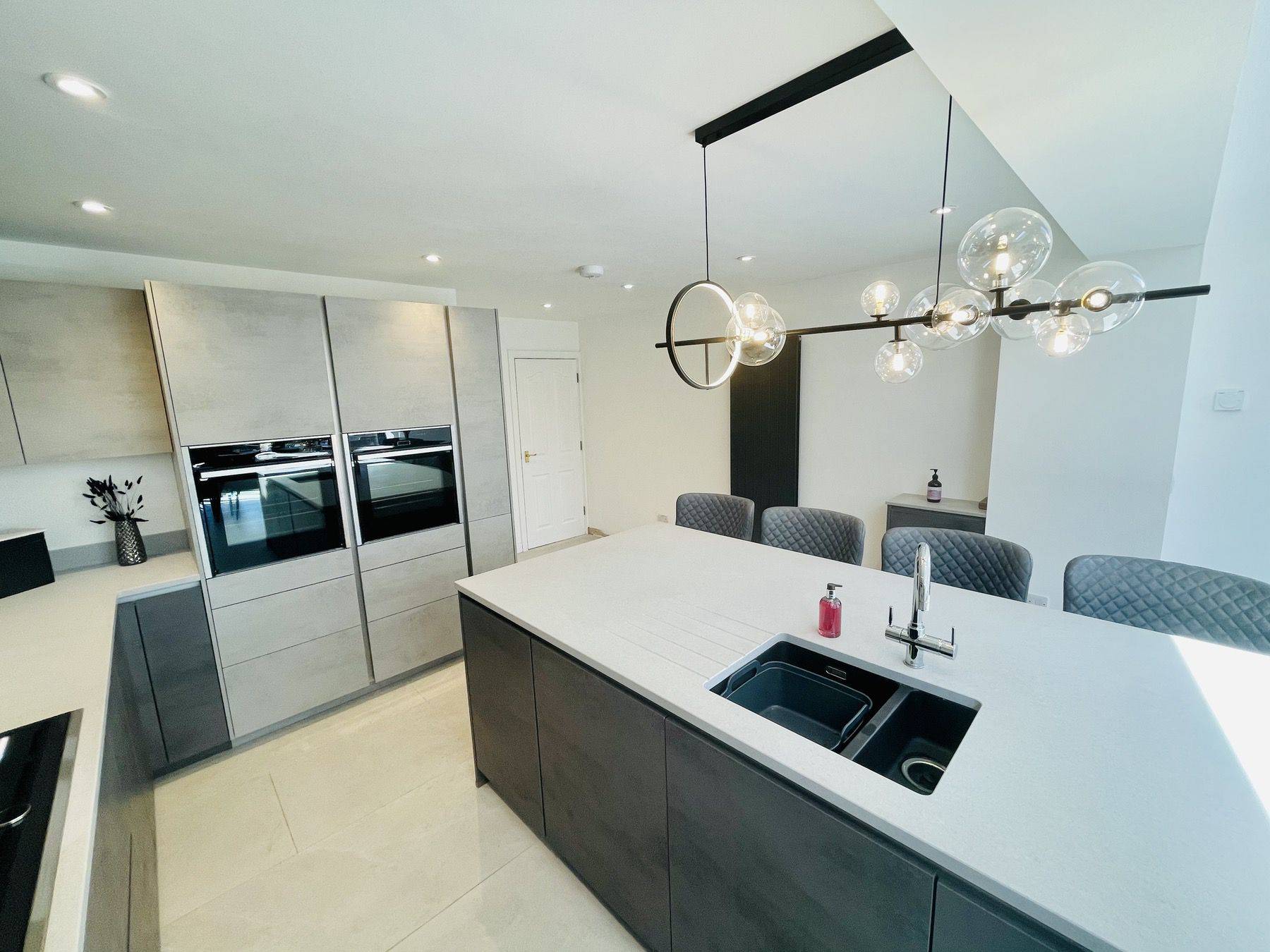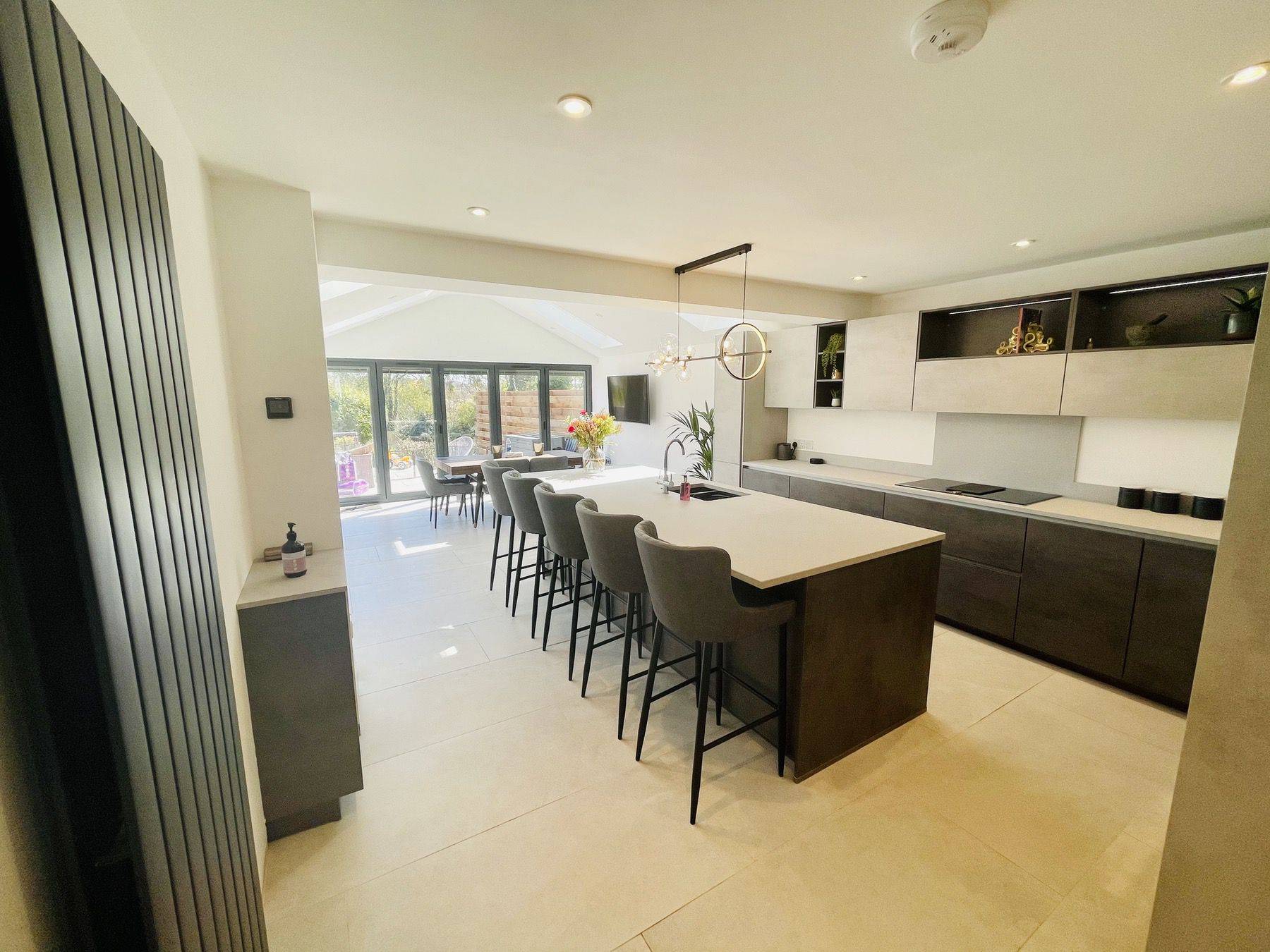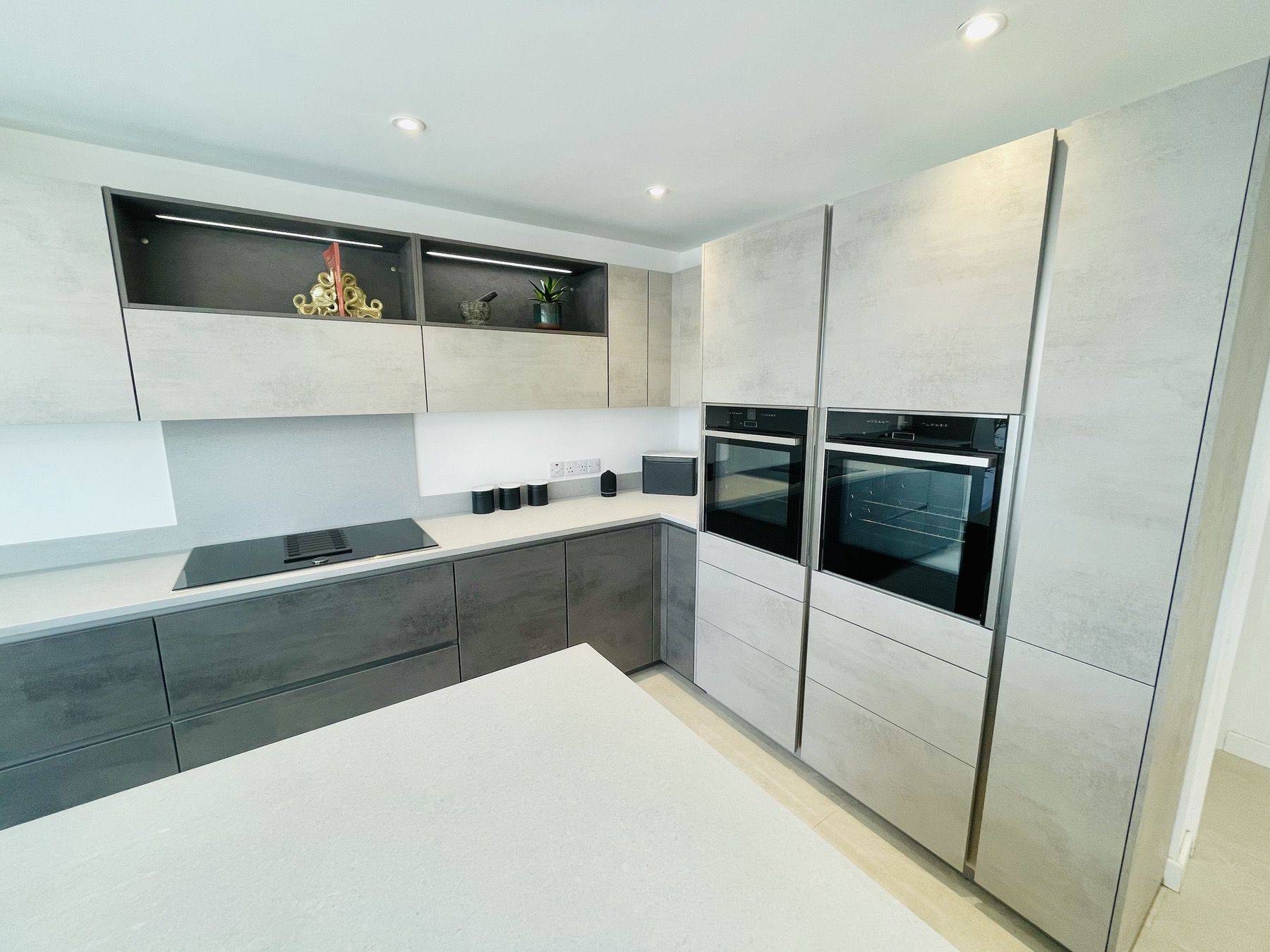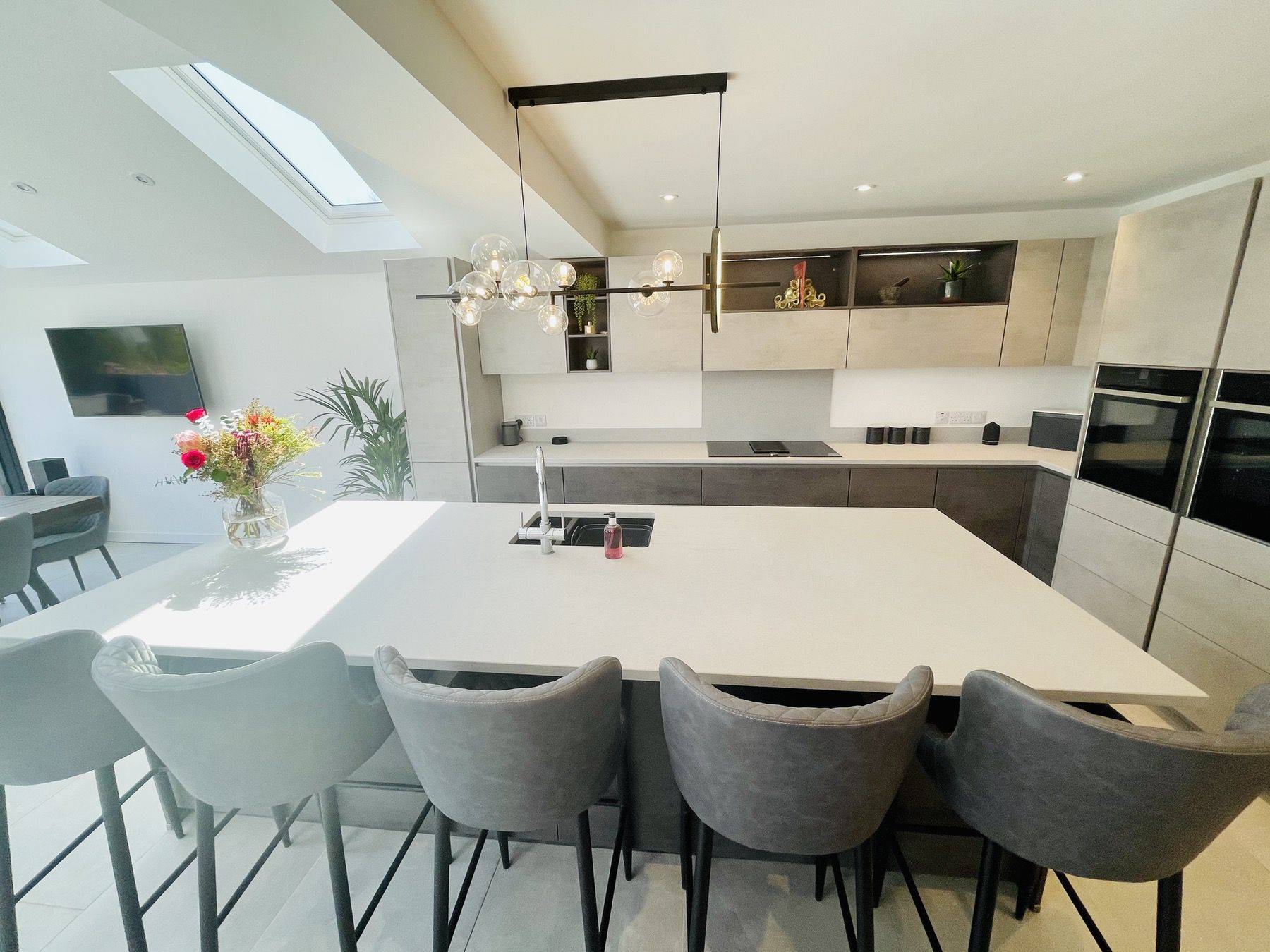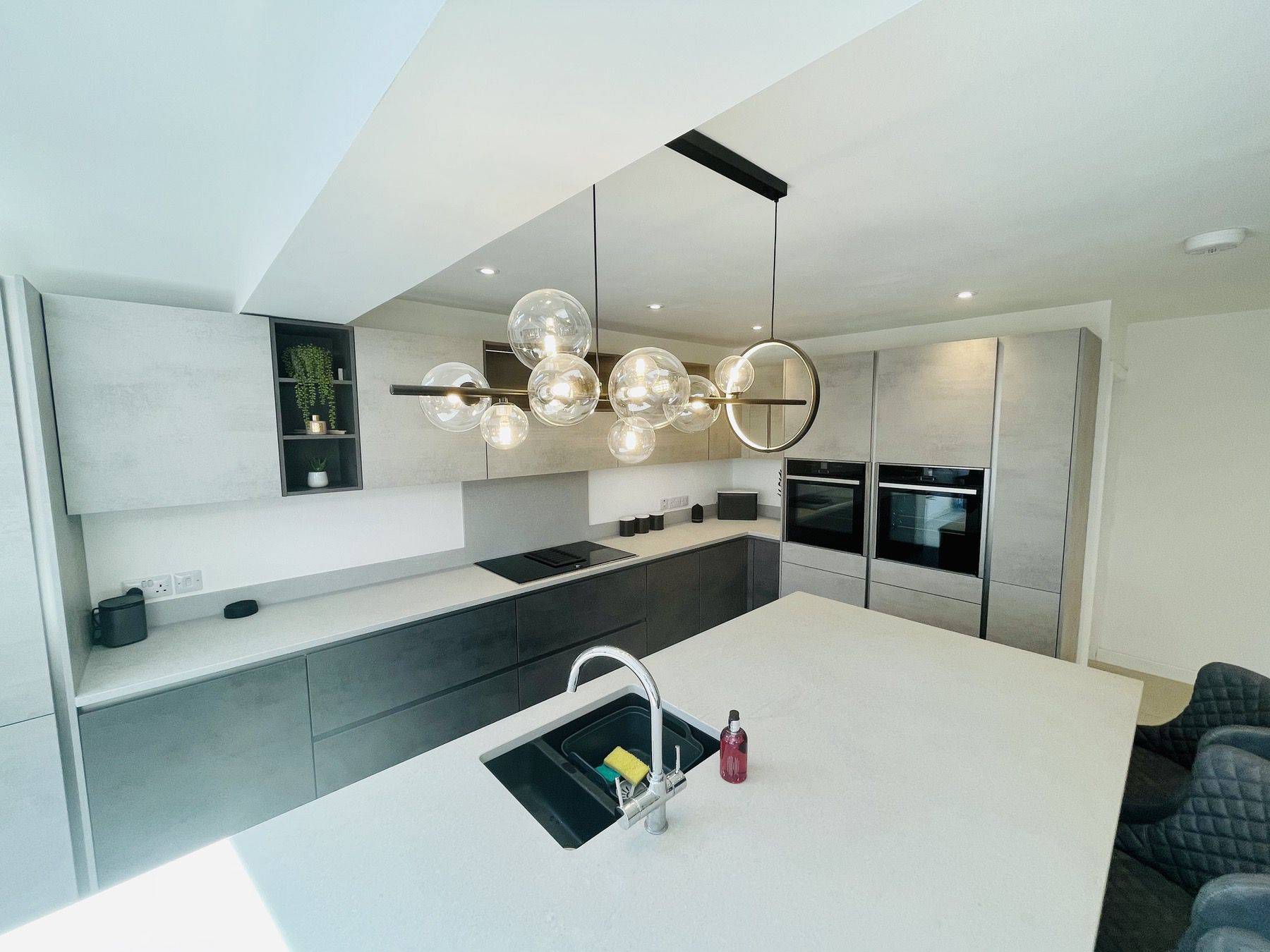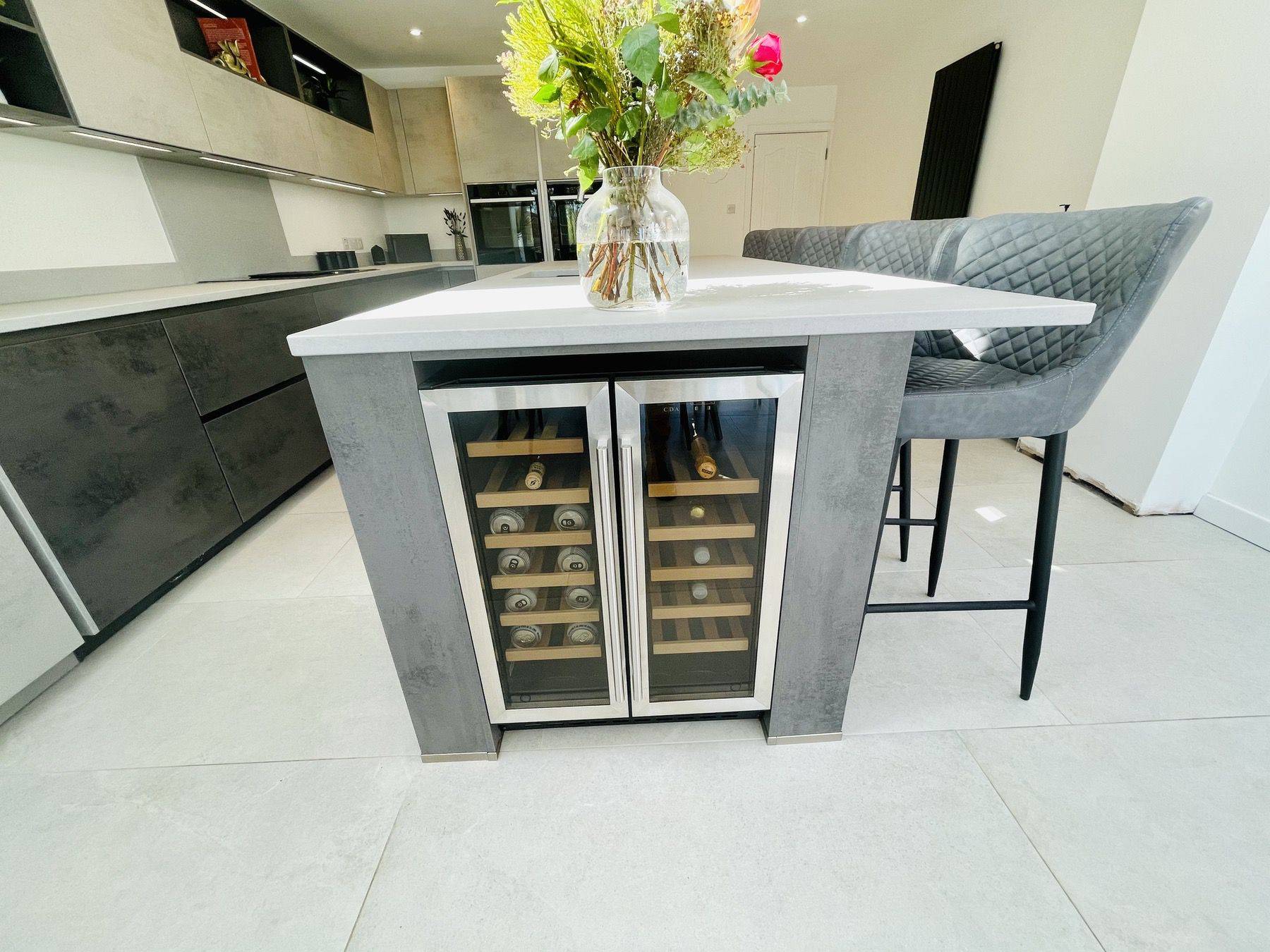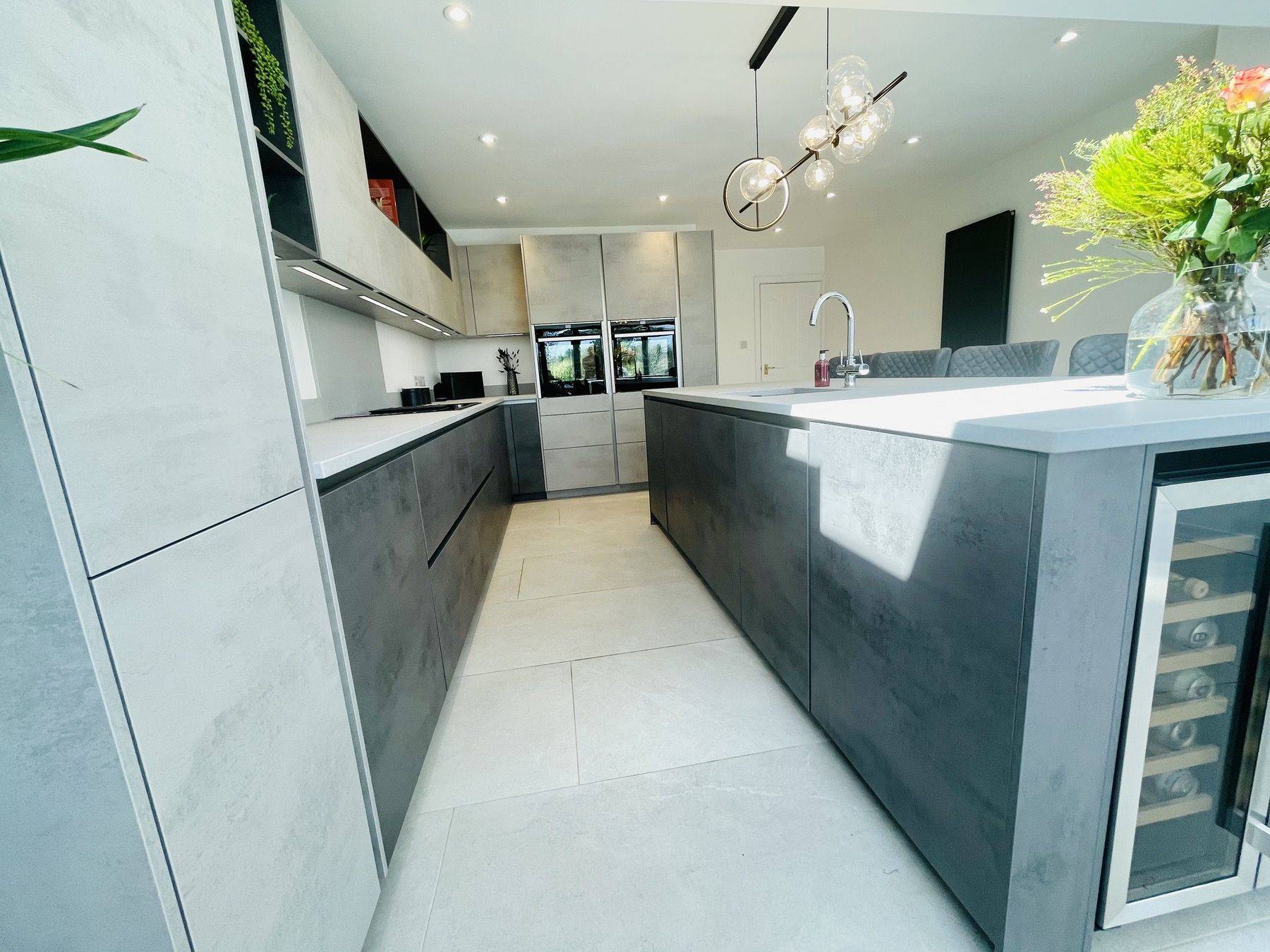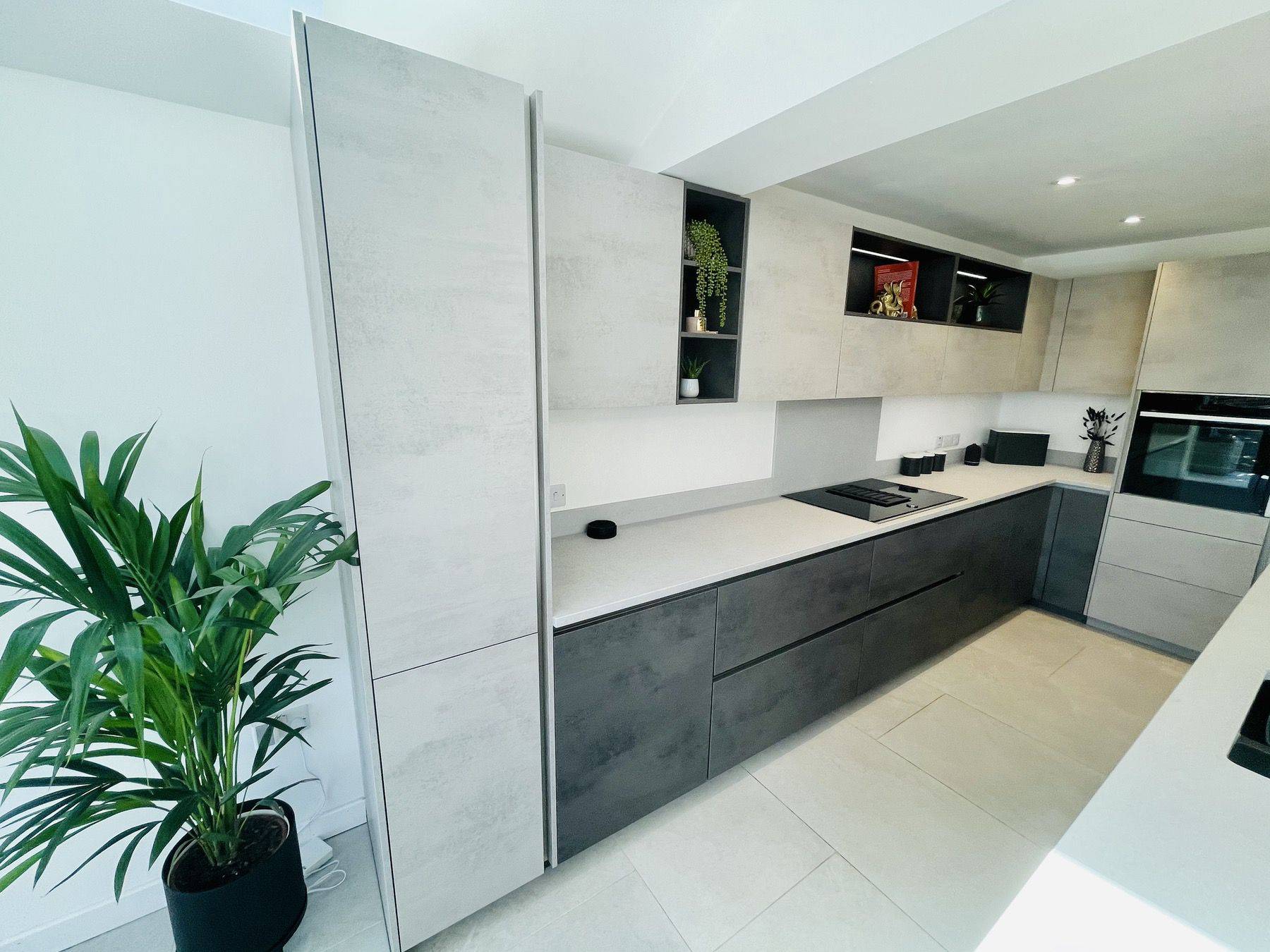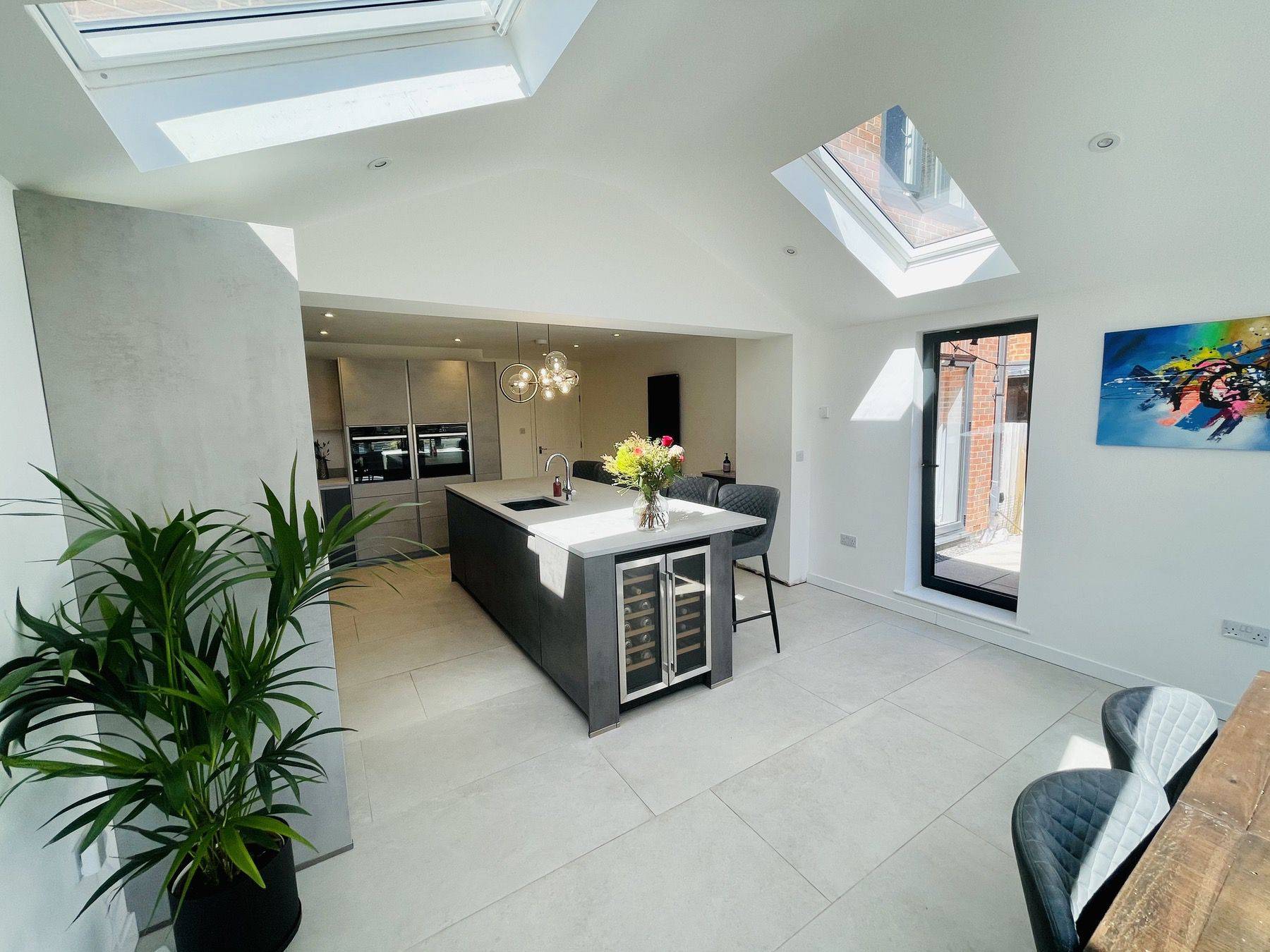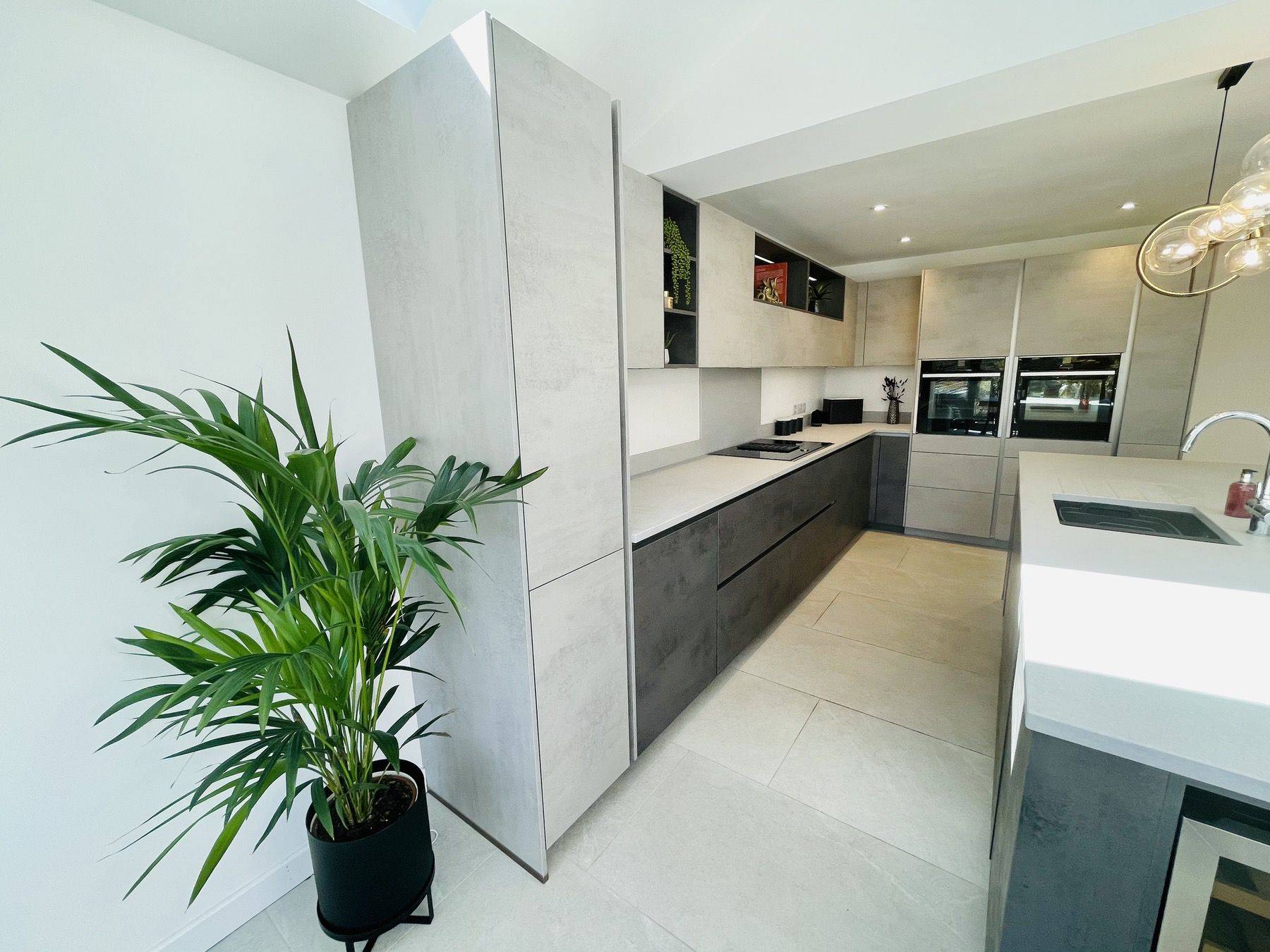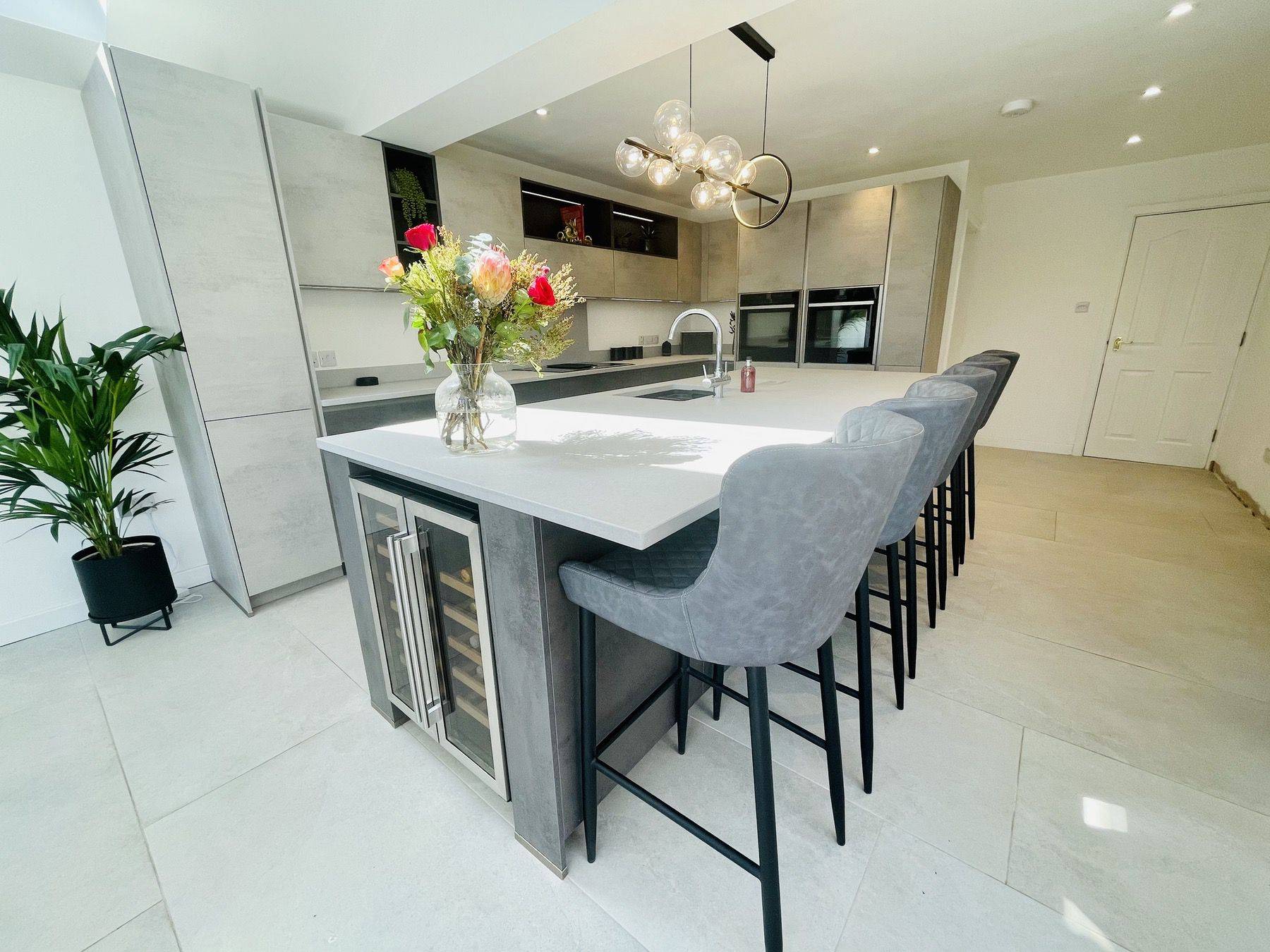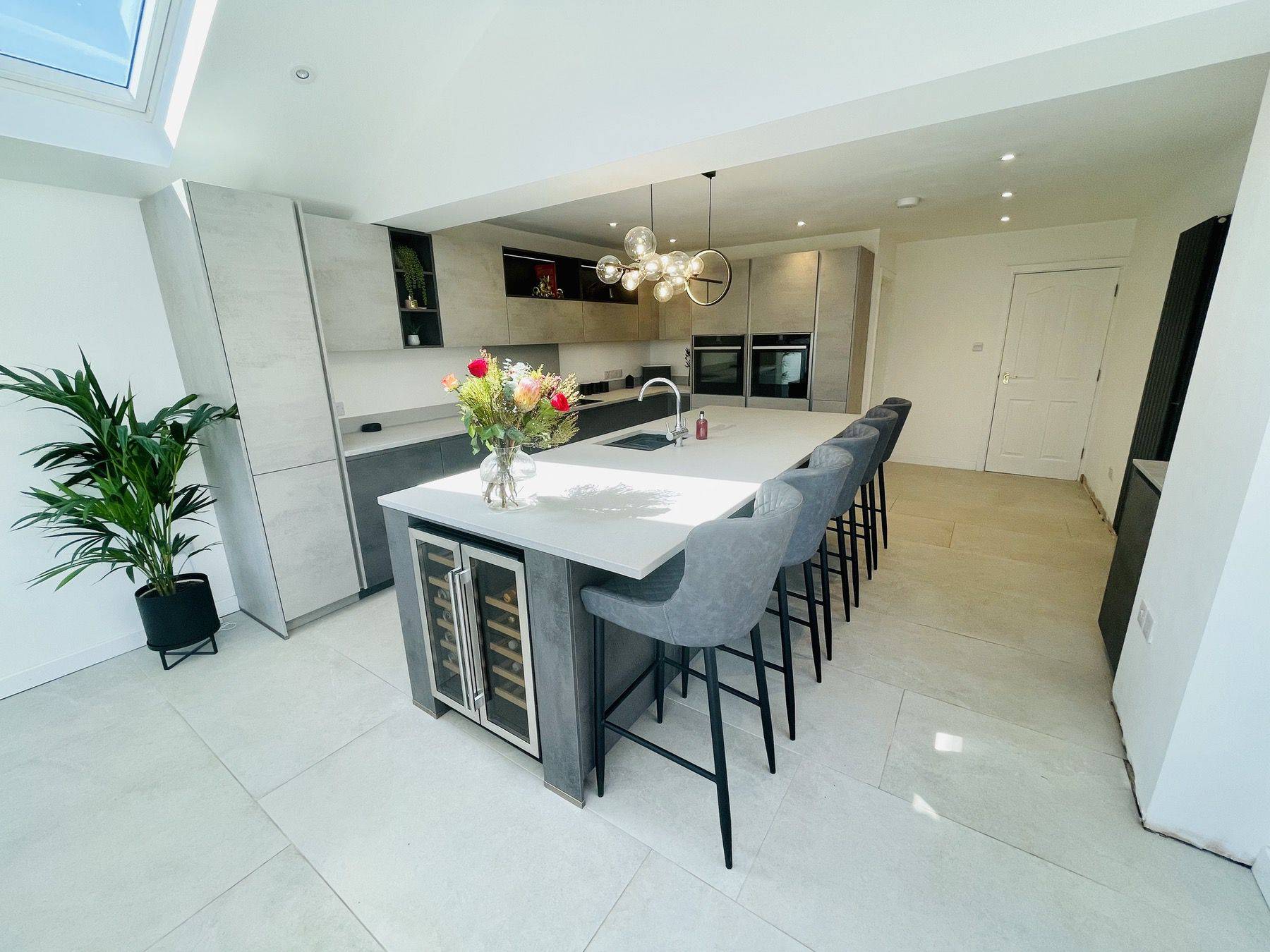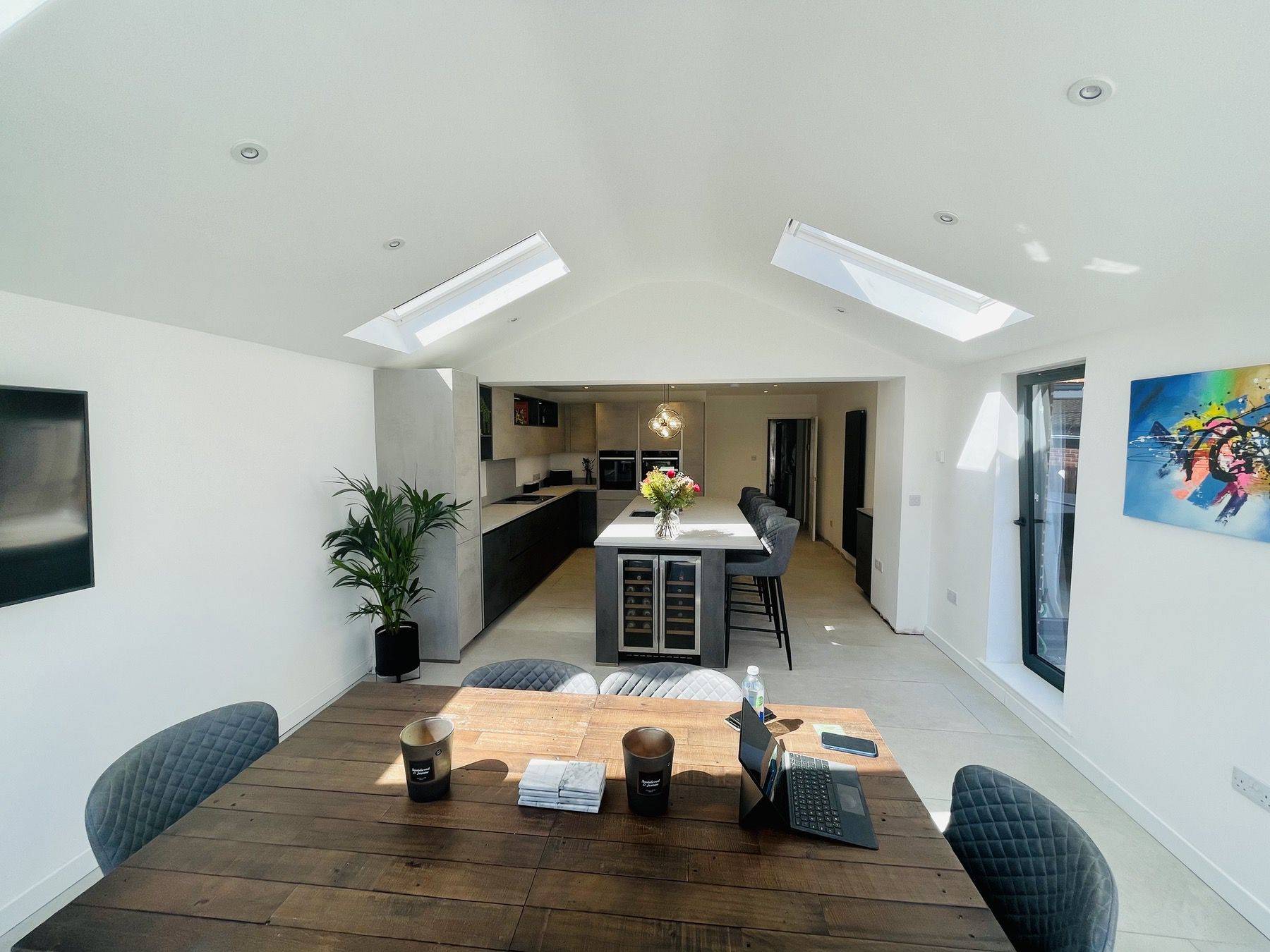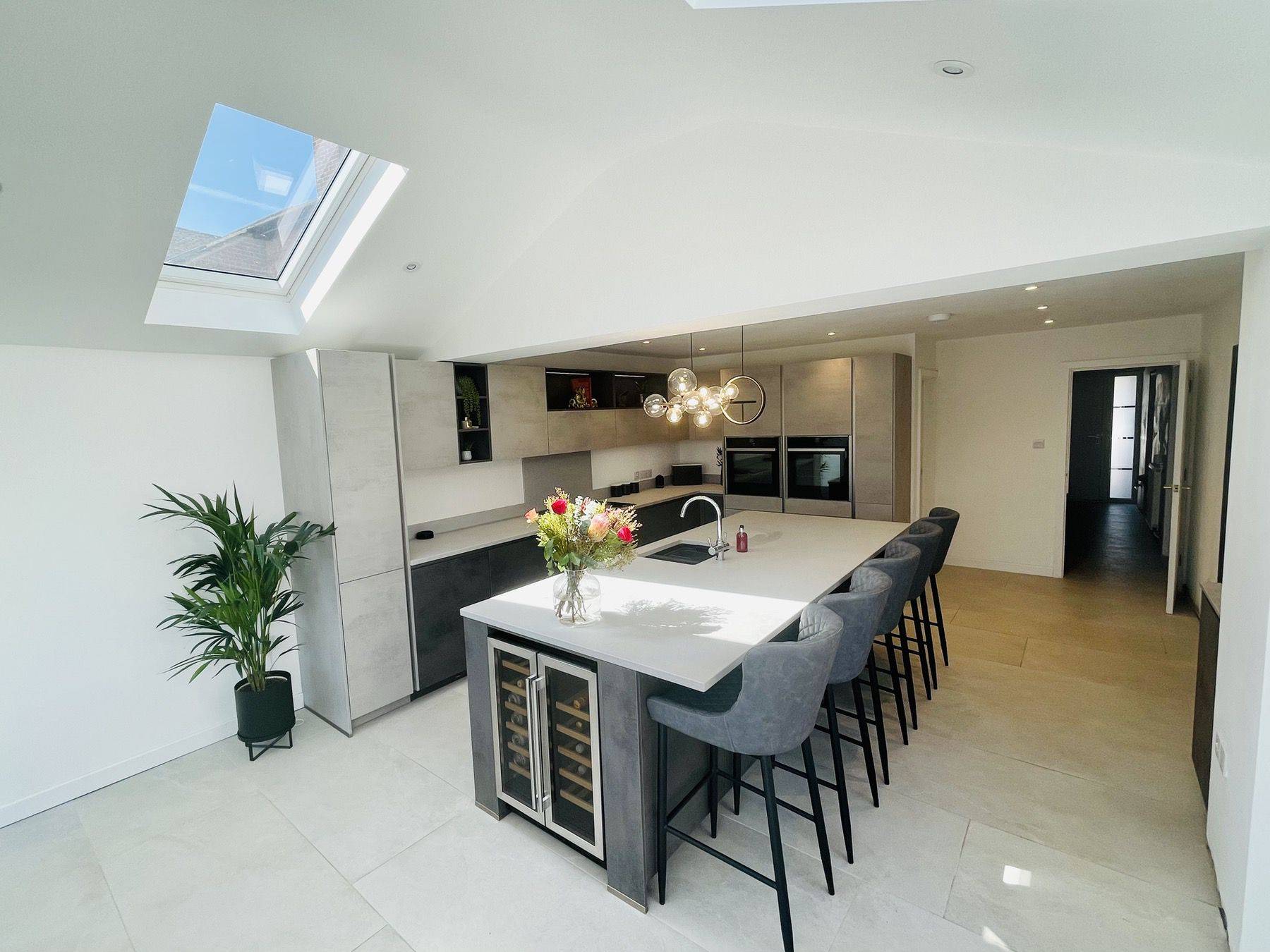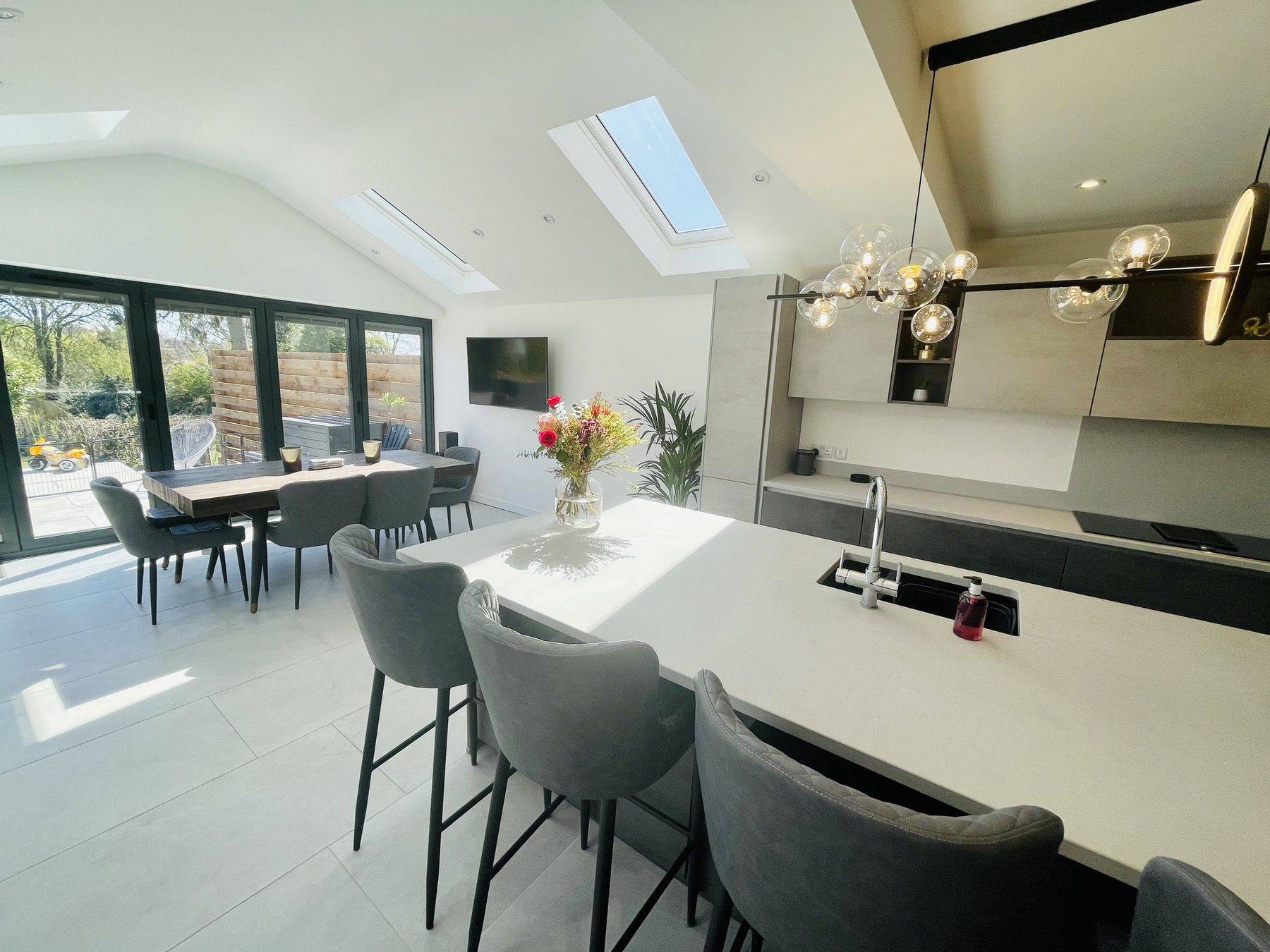 Concrete Grey, Two-Tone True Handleless Nobilia Kitchen, Quartz Worktops
Kitchen Features
Kitchen extensions make up for a huge percentage of our design work here at Coalville Kitchens. These lovely clients came to us at the begging of the process knowing we get booked up far ahead with our installs. The open-plan kitchen/living/dining space was a pleasure to work with. The extension was designed to create as much light as possible using bifold doors and roof lights, with this in mind we set about using our design skills to make sure we got the layout just right.
After sketching out a few ideas at the consultation we decided the best way to use the space would be to have the sink and dishwasher on the island, keeping the ovens in the tall housings at the far end of the kitchen but still in perfect reach of the island to get things in and out. The Neff induction hob is self-venting so we wanted to keep this on the wall run meaning the extractor could be vented outside. Lighting on this run was very important, we needed to strike a balance between having the right amount of light to help you work in the kitchen but not too much light that it became overpowering. We always incorporate a lighting design in all of our design work, this is something that's so important to get right.
The island in this space was always going to be used as a breakfast seating area so we incorporated seating all the way across the back of the island meaning that people could use the kitchen simultaneously without it feeling cramped, extra storage has been cleverly hidden under this seating area for the bots that are not used every day but you always need somewhere to put them.
A lovely touch to this kitchen is the wine cooler central to the end of the island, this means that people can grab that wine and not be in the way of anyone using the kitchen. It also brings a sense of symmetry which really suits the Nobilia German design.
Brilliant clients to work with, a great example of a home extension & a wonderful kitchen to be enjoyed for years to come.
Book A Design Appointment