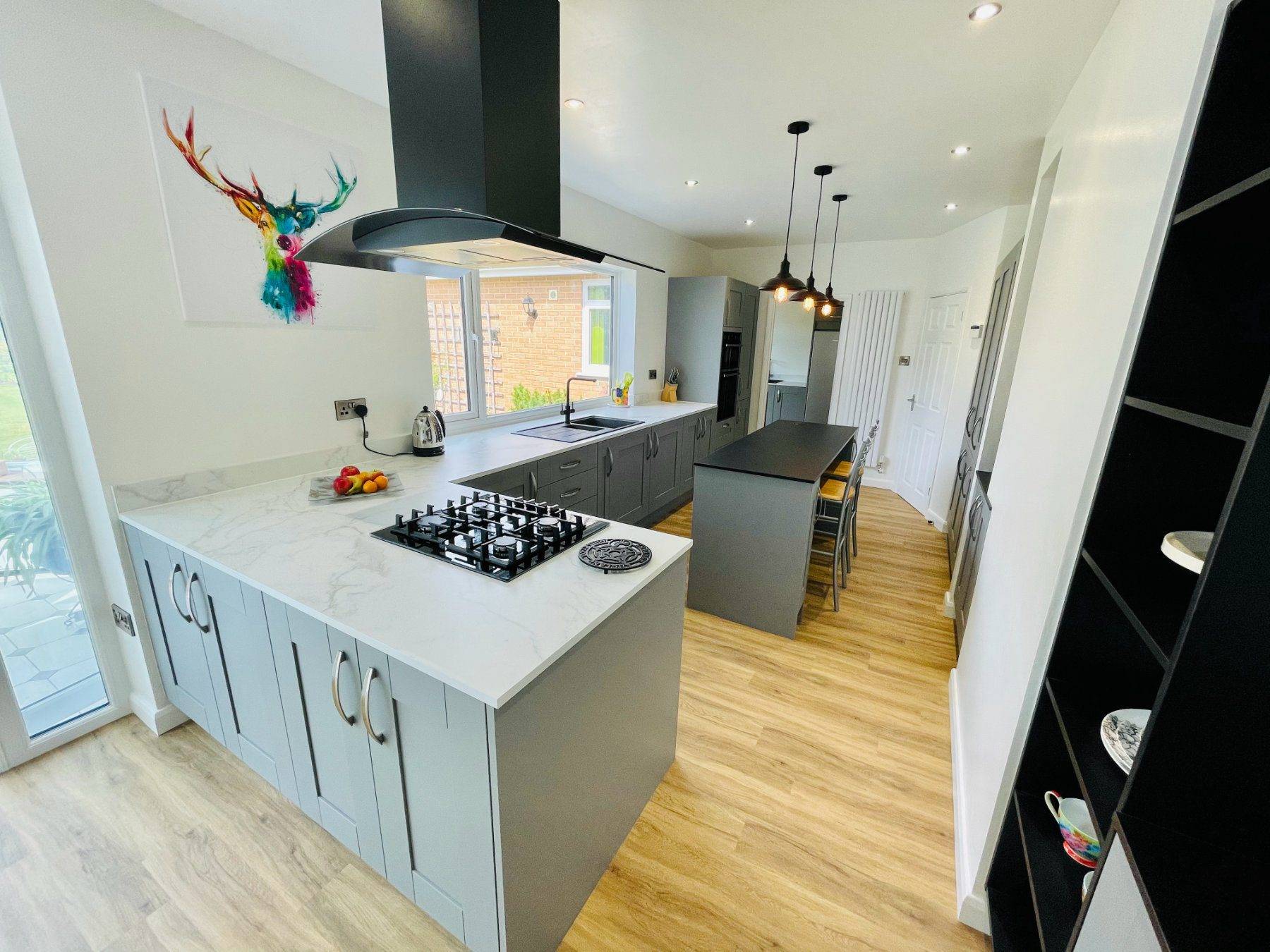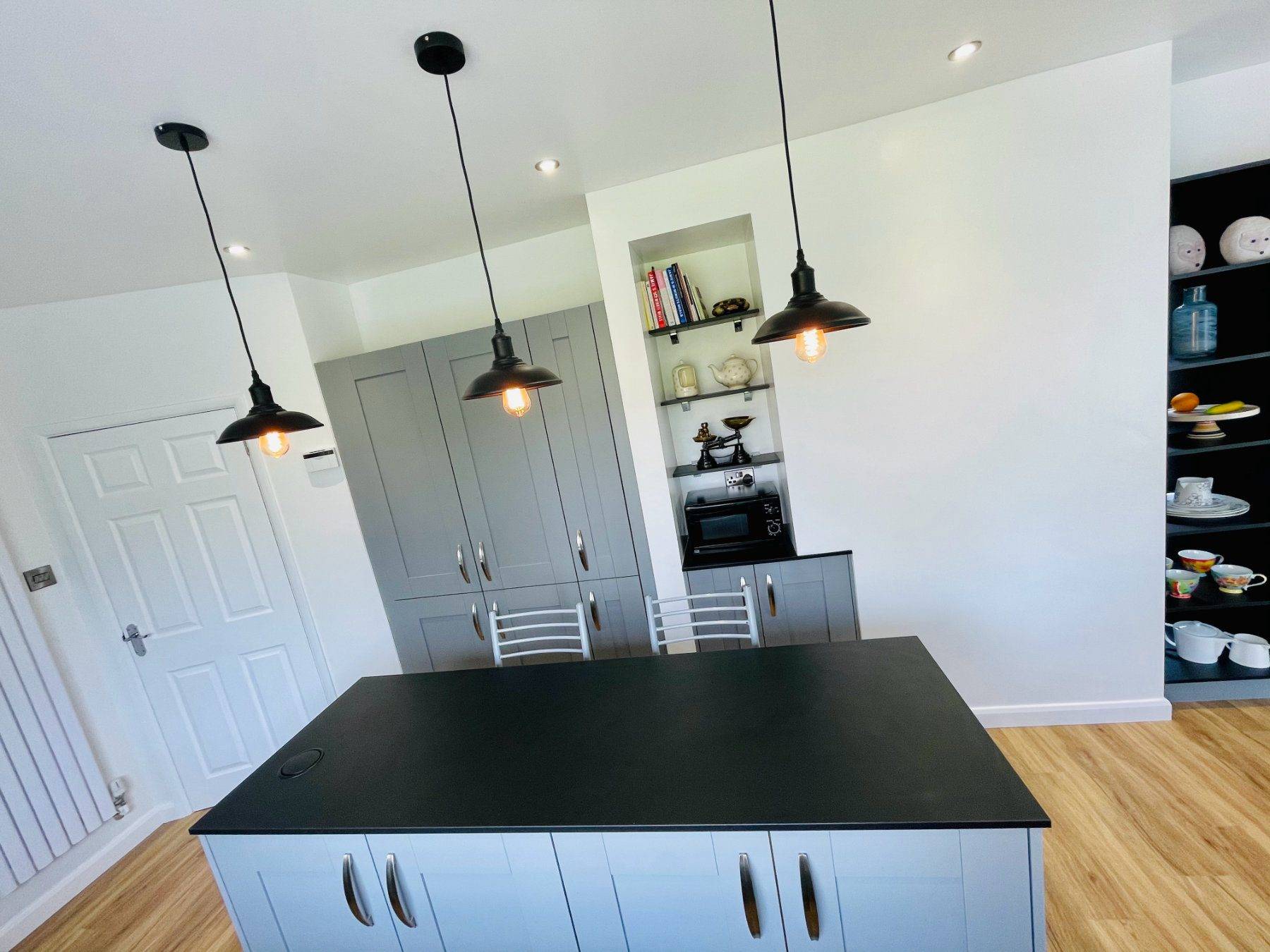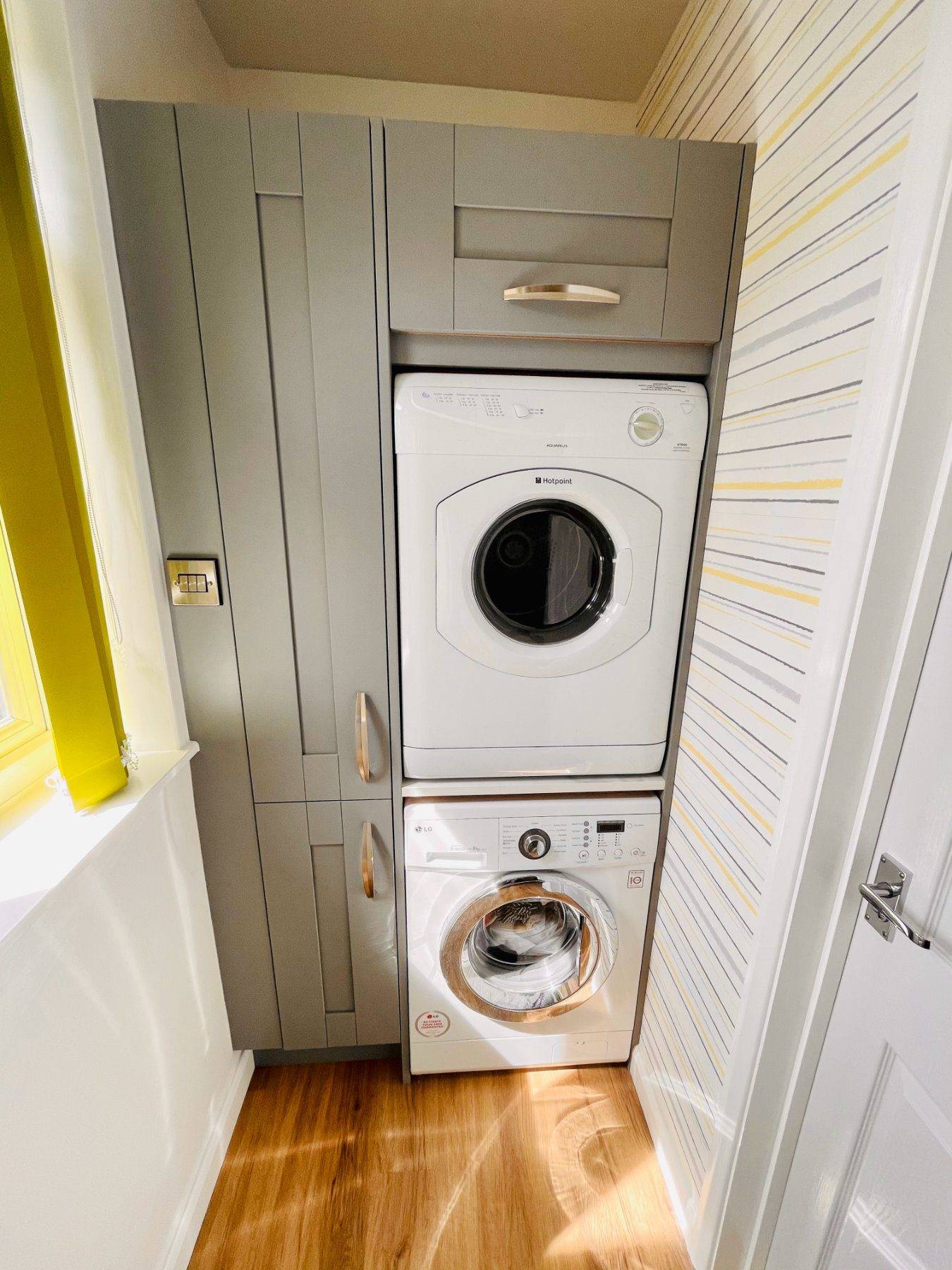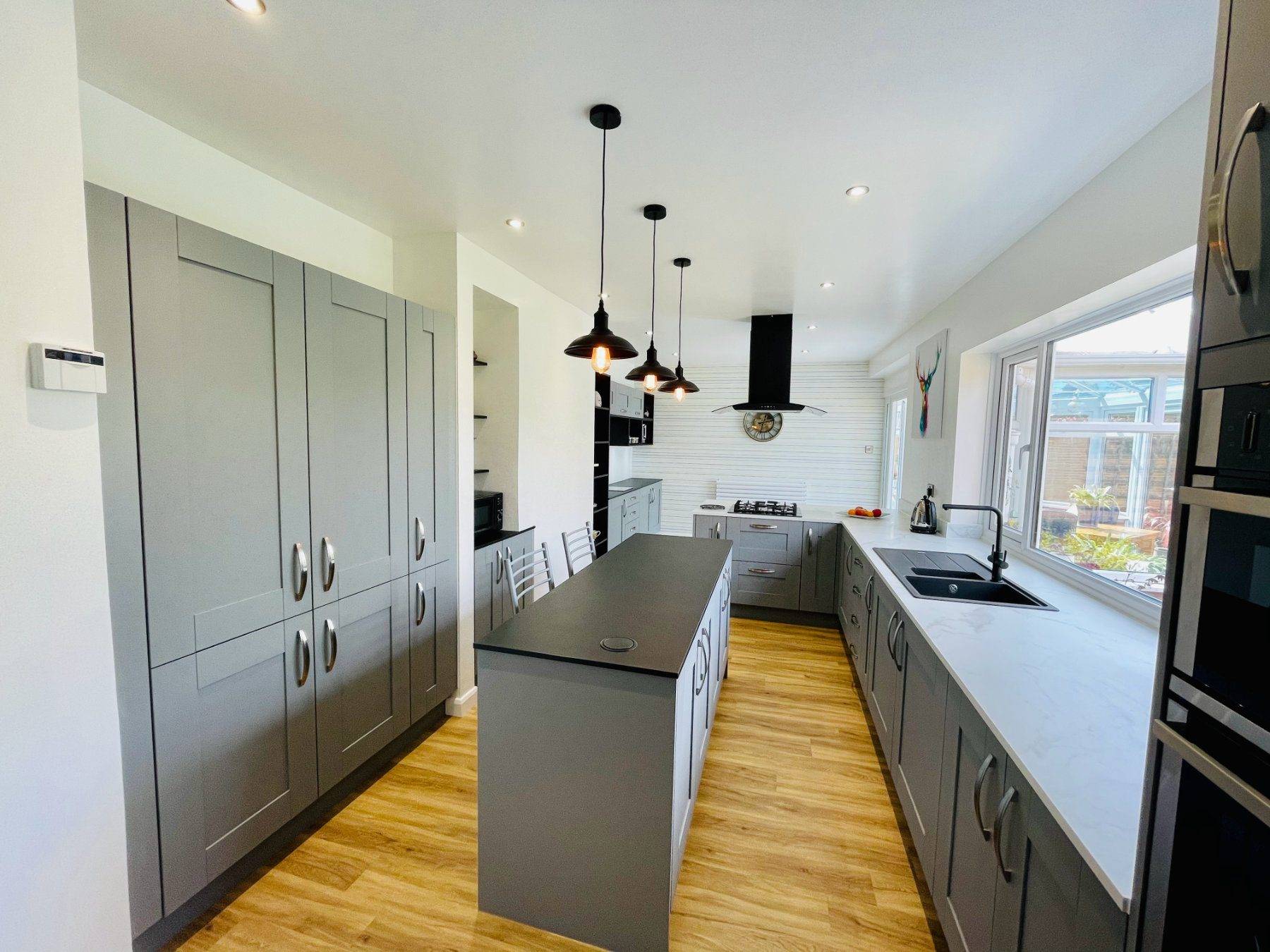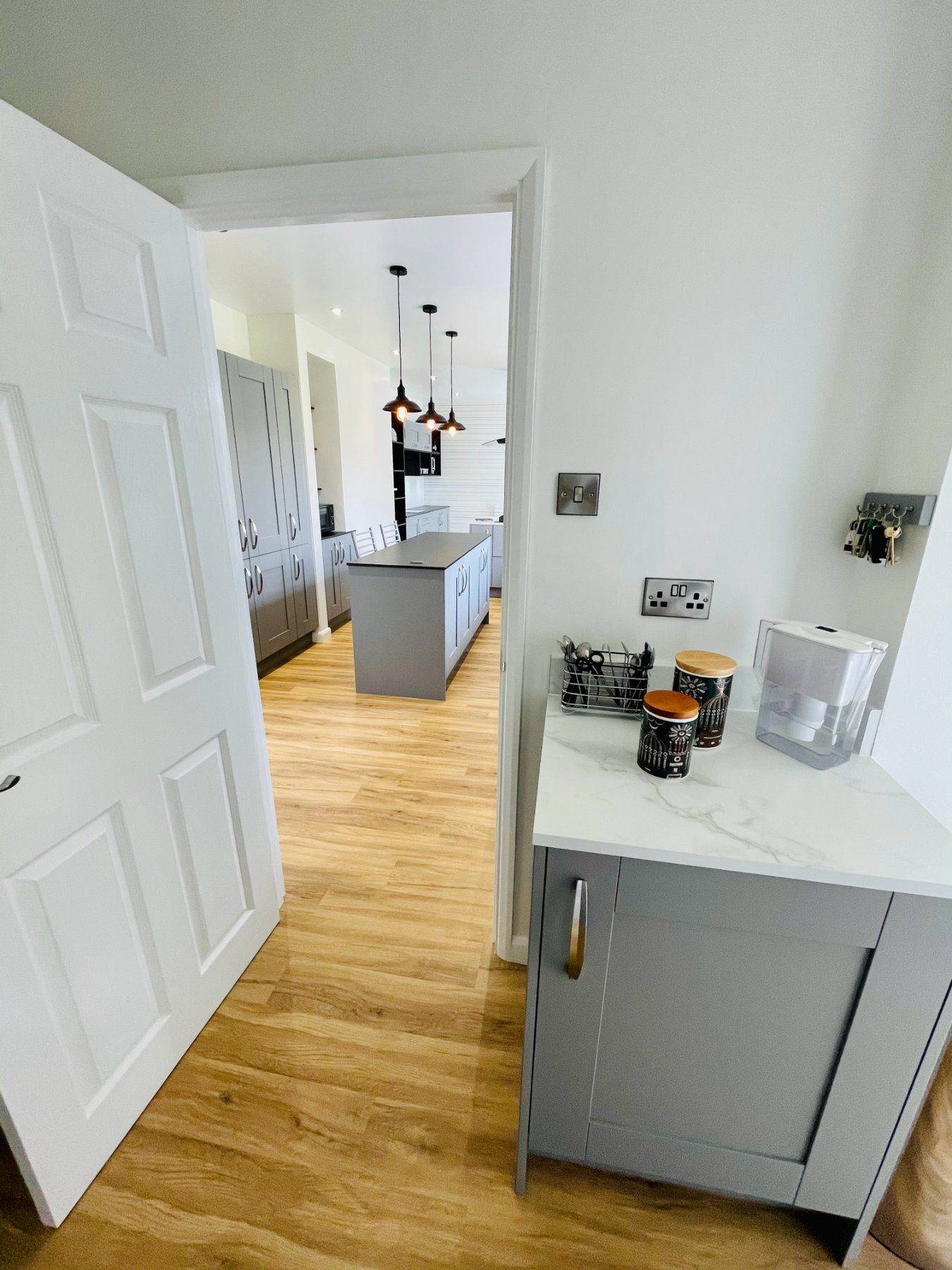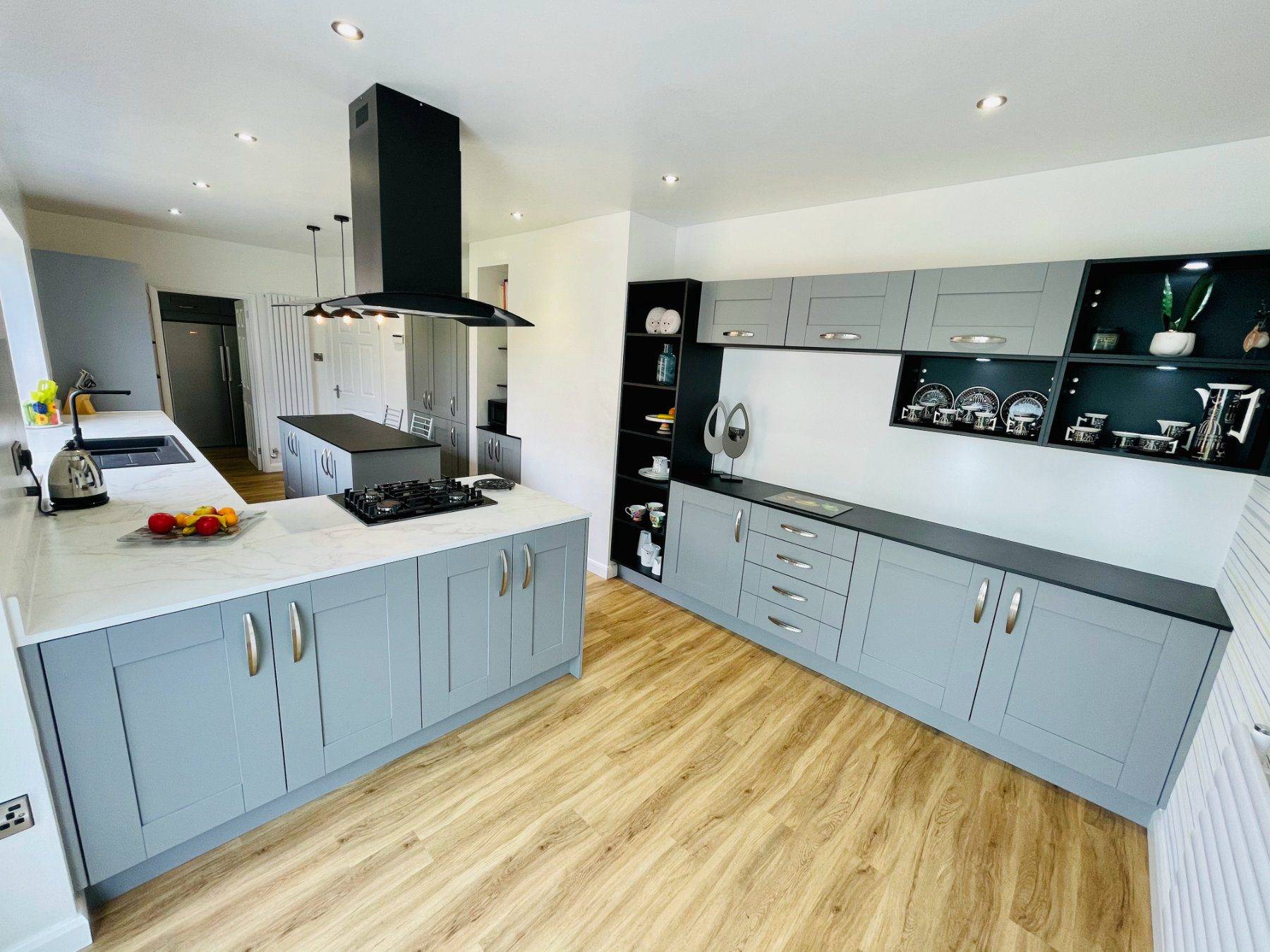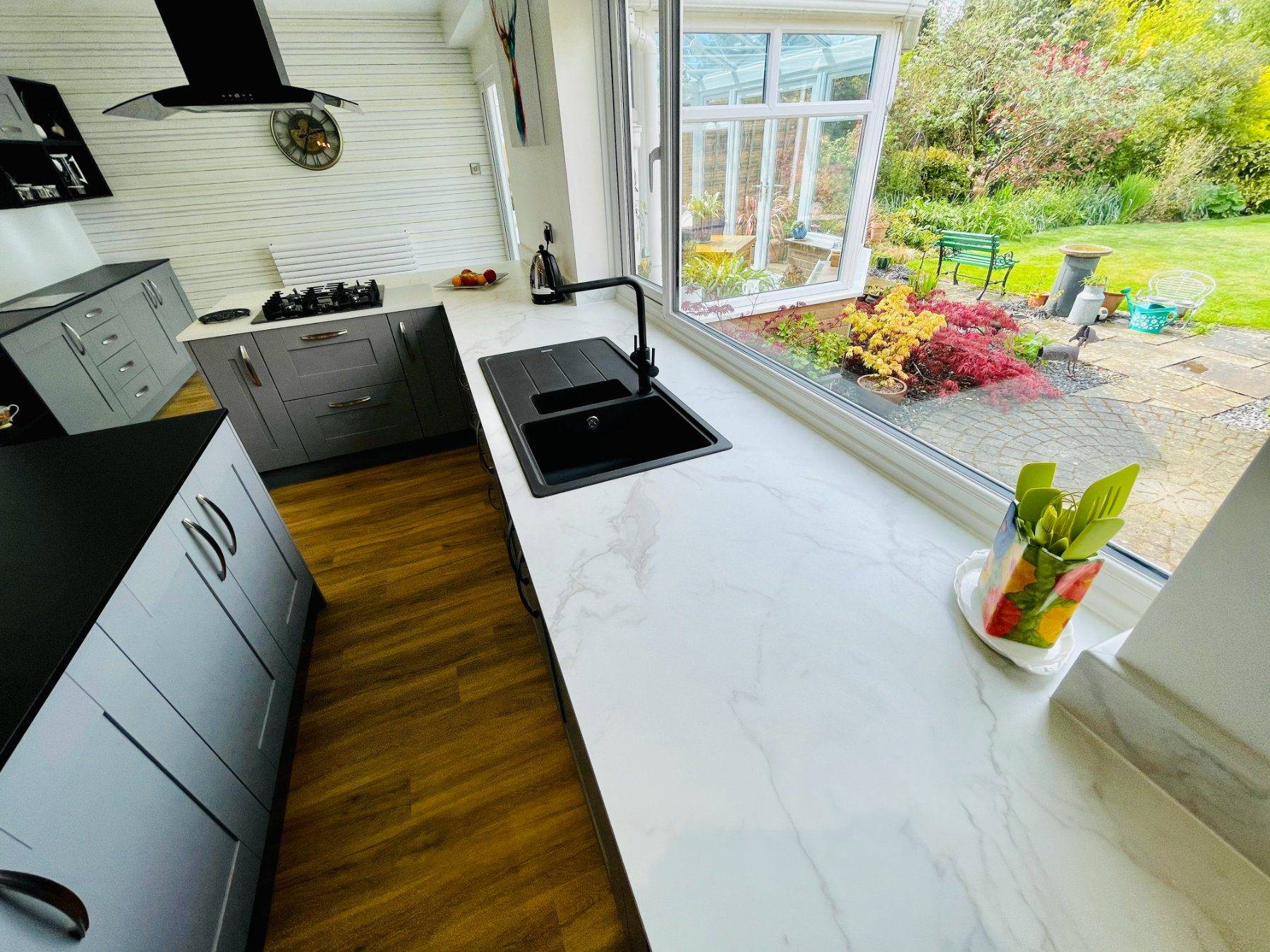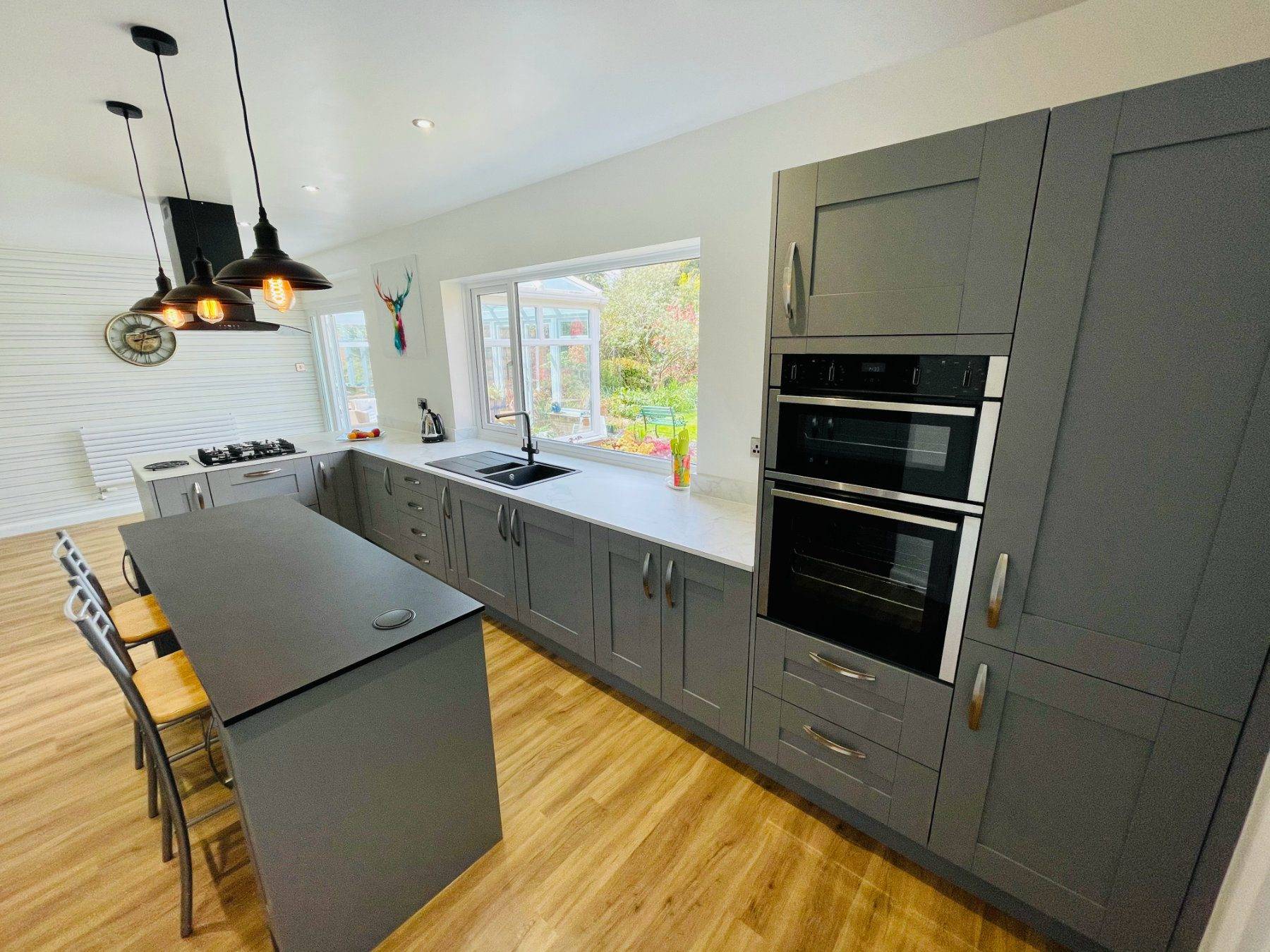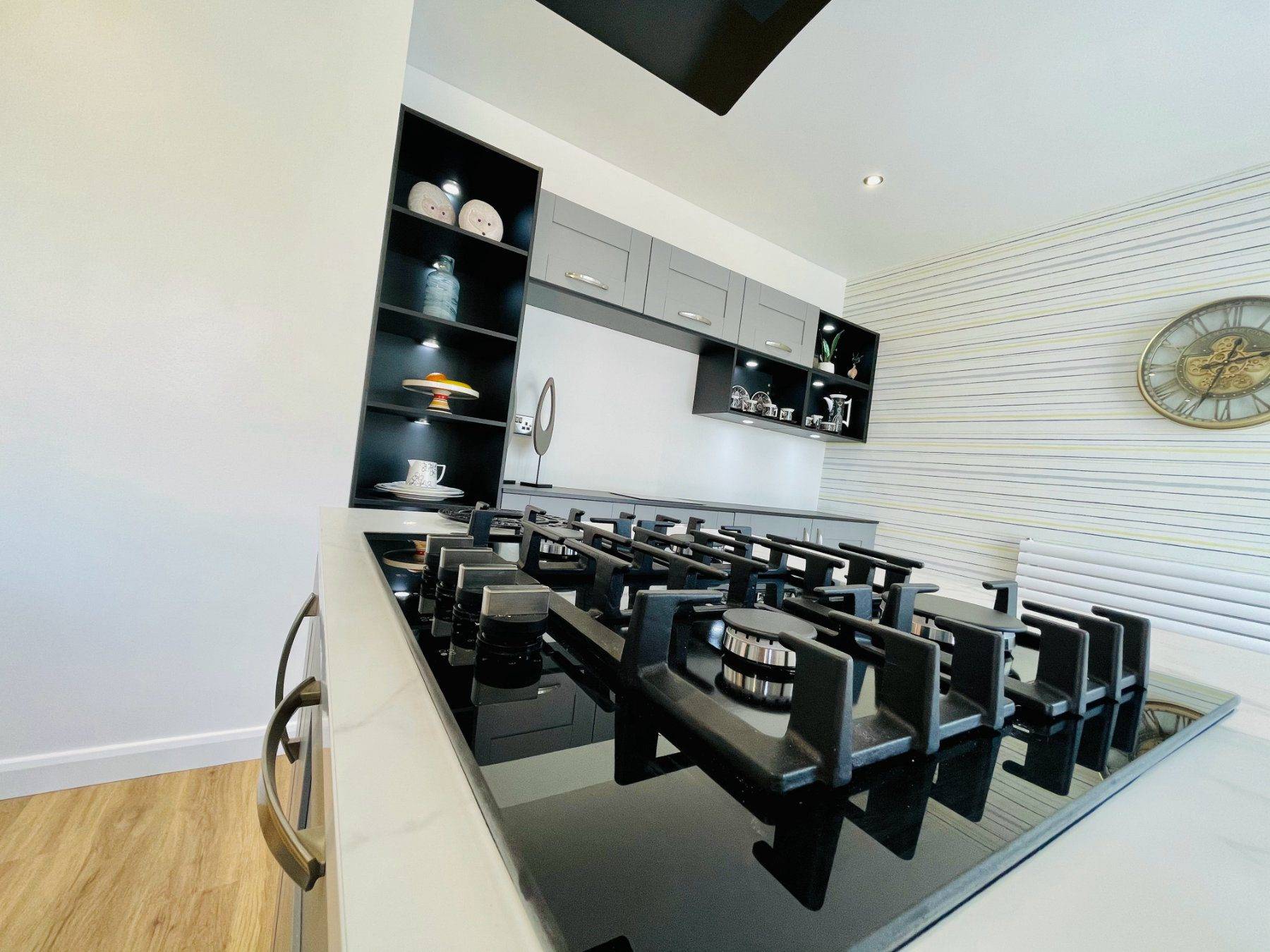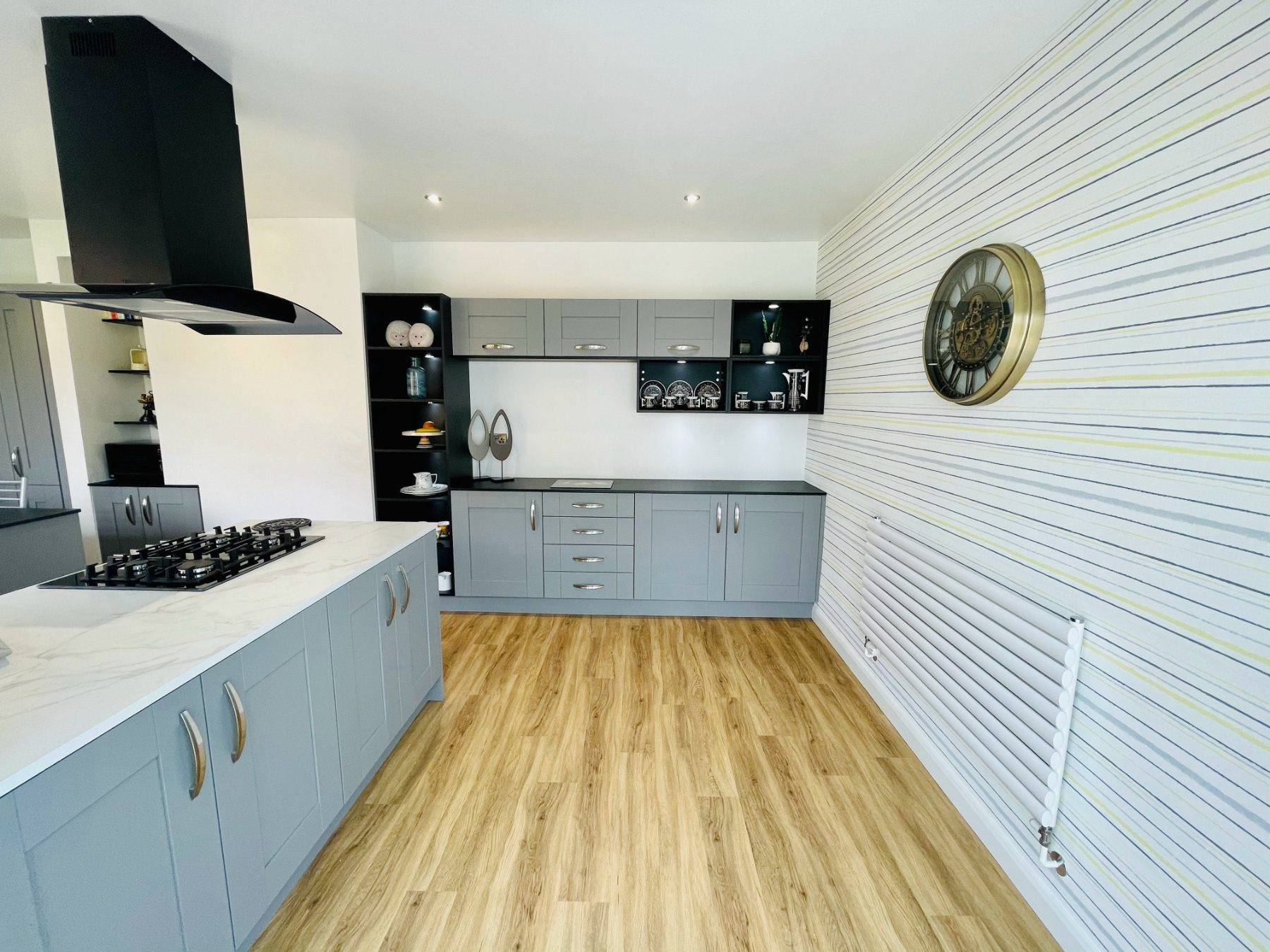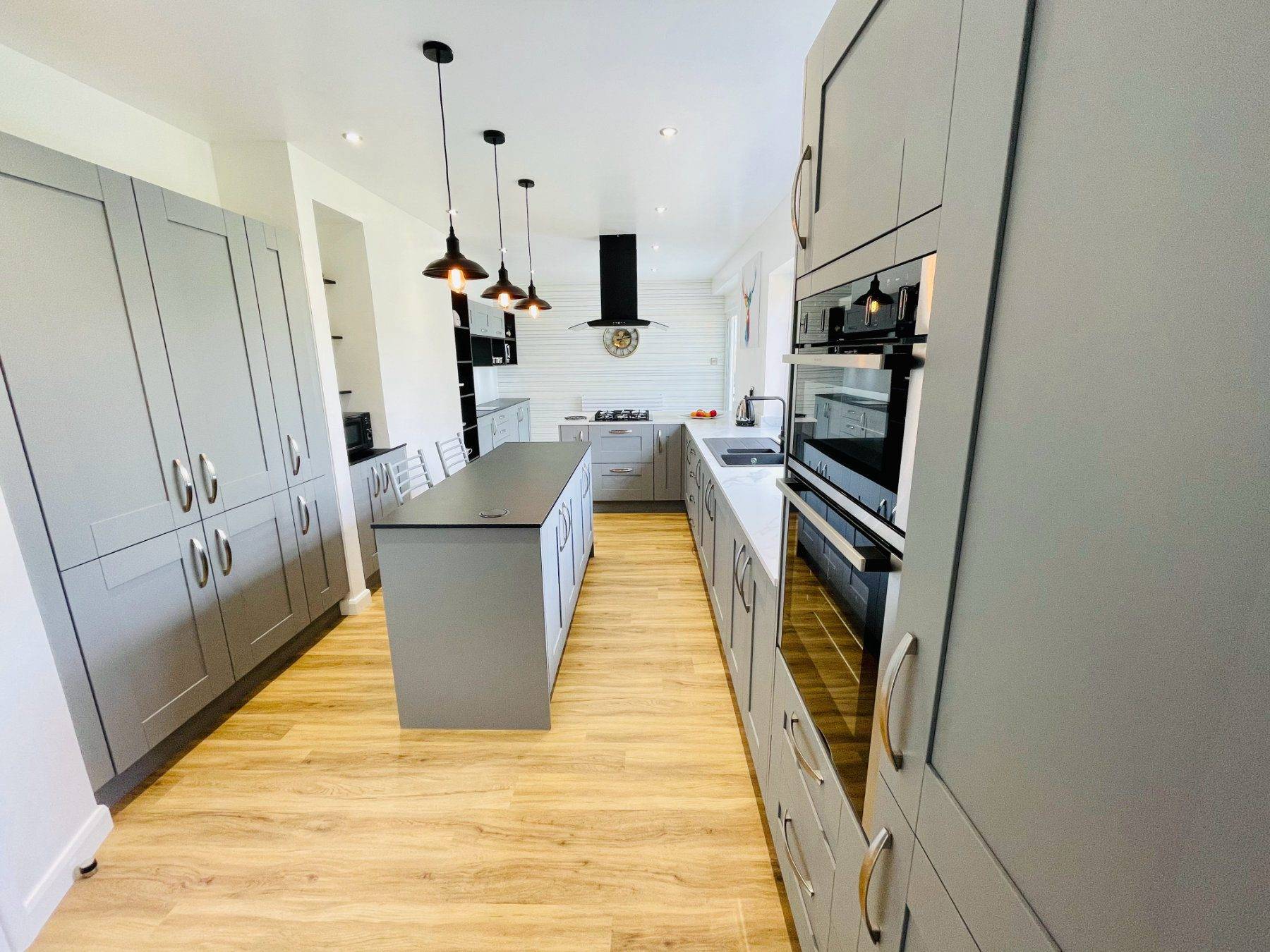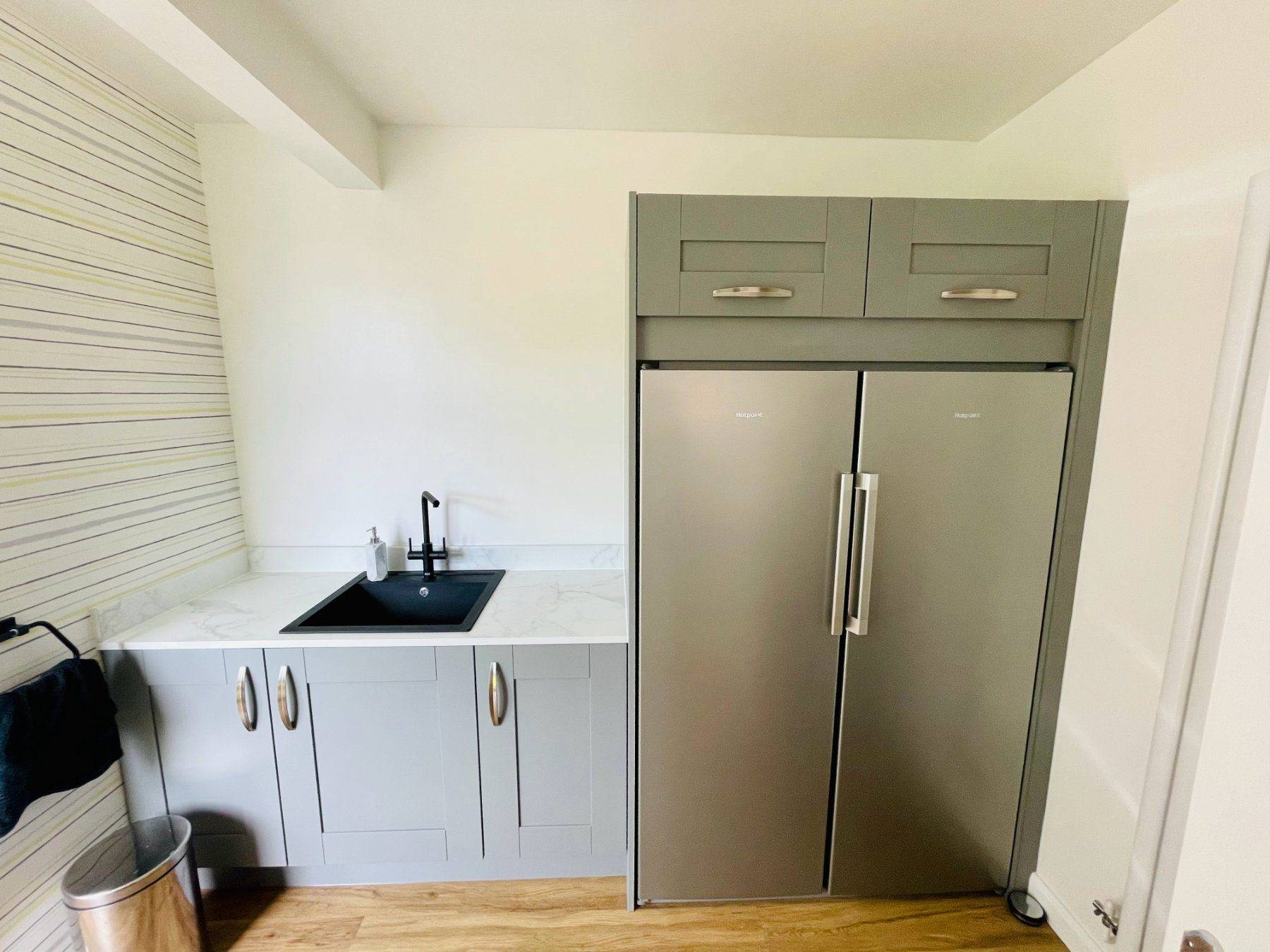 8E826951 Daa9 475E 909C E3746B2B4988 1 201 A.
Fb023C8D 983D 4Acc Af9D 059A869862Bd 1 201 A.
E550C43D 0E61 4695 Aacf 74De5045Ba43 1 201 A.
Ce94426A F06C 43Cf 9C3B A12A317Bb8E5 1 201 A.
Cdf1E64C 75D3 40Ac 9A5A 5469C62Cc84E 1 201 A.
Ca3E4207 29D9 47B5 A623 5D9Afe1D8D31 1 201 A.
B9B5A573 Cf36 4B20 8Dcb 227B69F244A1 1 201 A.
817786B1 20Fe 4508 8E8F F0E37D54Efb2 1 201 A.
3919D405 318F 4C5F 969F 3361999F7F19 1 201 A.
890Cfe8D 39E9 4B58 B6B2 A596D82C7Fe8 1 201 A.
77E8A93D 50A0 4C9D A218 Ff7De0F70Db8 1 201 A.
45Af0Df3 3Ec3 44C3 9937 Be2551999Dd9 1 201 A.
Symphony Shaker Cobble Grey, Nobilia Black Open Units, Luxury Laminate
Kitchen Features
This Kitchen was originally 2 rooms, we had to remove a wall, install a new window, completely plaster the whole space & carry out all plumbing & electrical work. All of this work was overseen by us here at Coalville Kitchens. The homeowners (a lovely couple) came to us with a vision of what they wanted and we were able to get the design right and the work program that followed.
The Shaker style units complement the age of the property but still add a modern feel with Cobble grey colour. The luxury laminate worktops on show here prove that laminate worktops really can look stunning if designed in the right way with the right materials.
A display area incorporated in the dining area of the kitchen needed to have contrasting open units. We were able to use Nobilia for this section as the Nobilia open units are factory-made with integrated lighting.
A huge project that involved a separate utility room that matched the new kitchen area. We finished the flooring with a Polyflor LVT in a warm oak that also complimented the age of the property but still looked very clean and modern. All of the work involved here took around 3 weeks but the end result was well worth the investment. Very happy customers with a stunning Symphony Kitchen to enjoy for years to come.
Book A Design Appointment