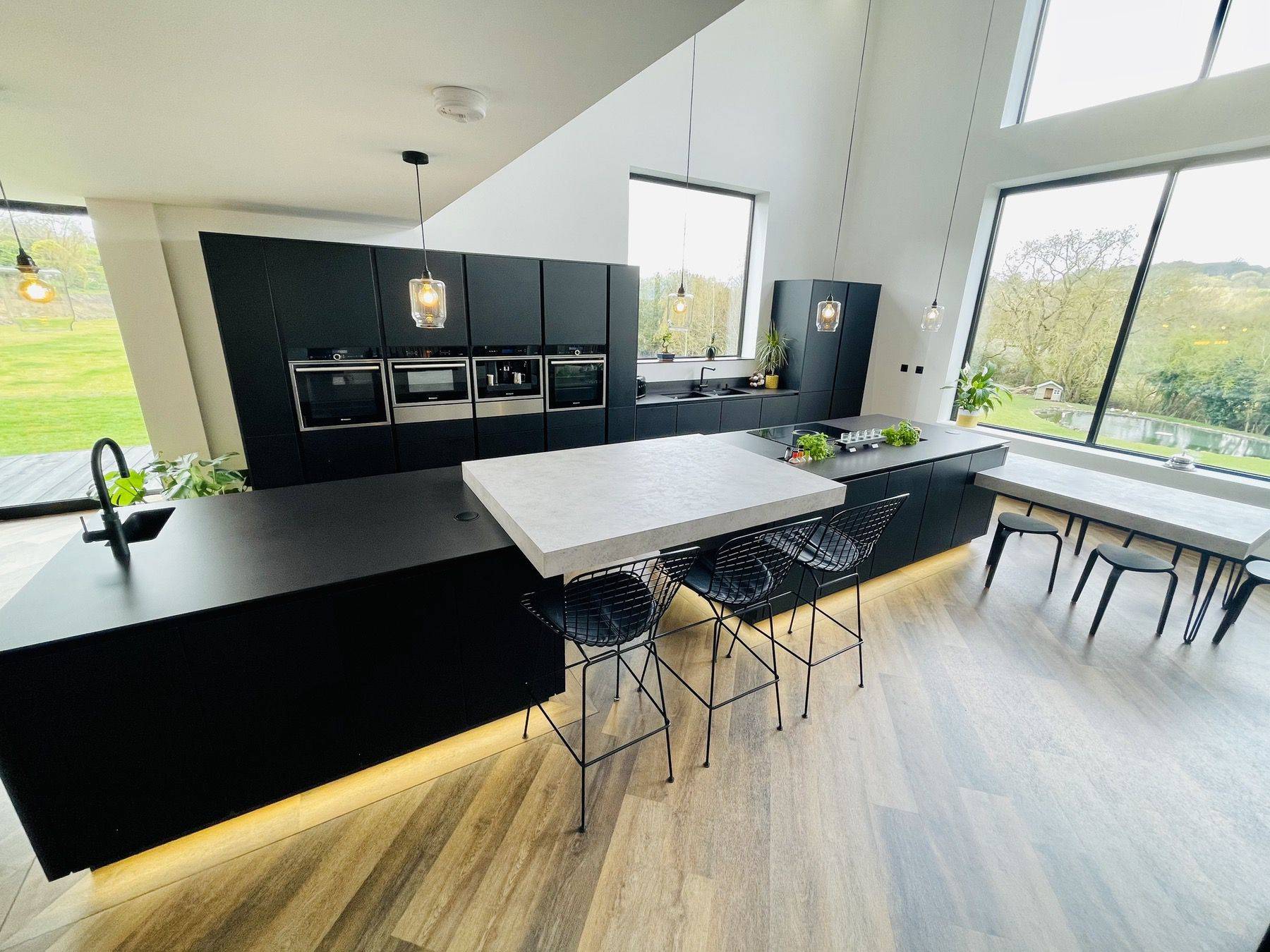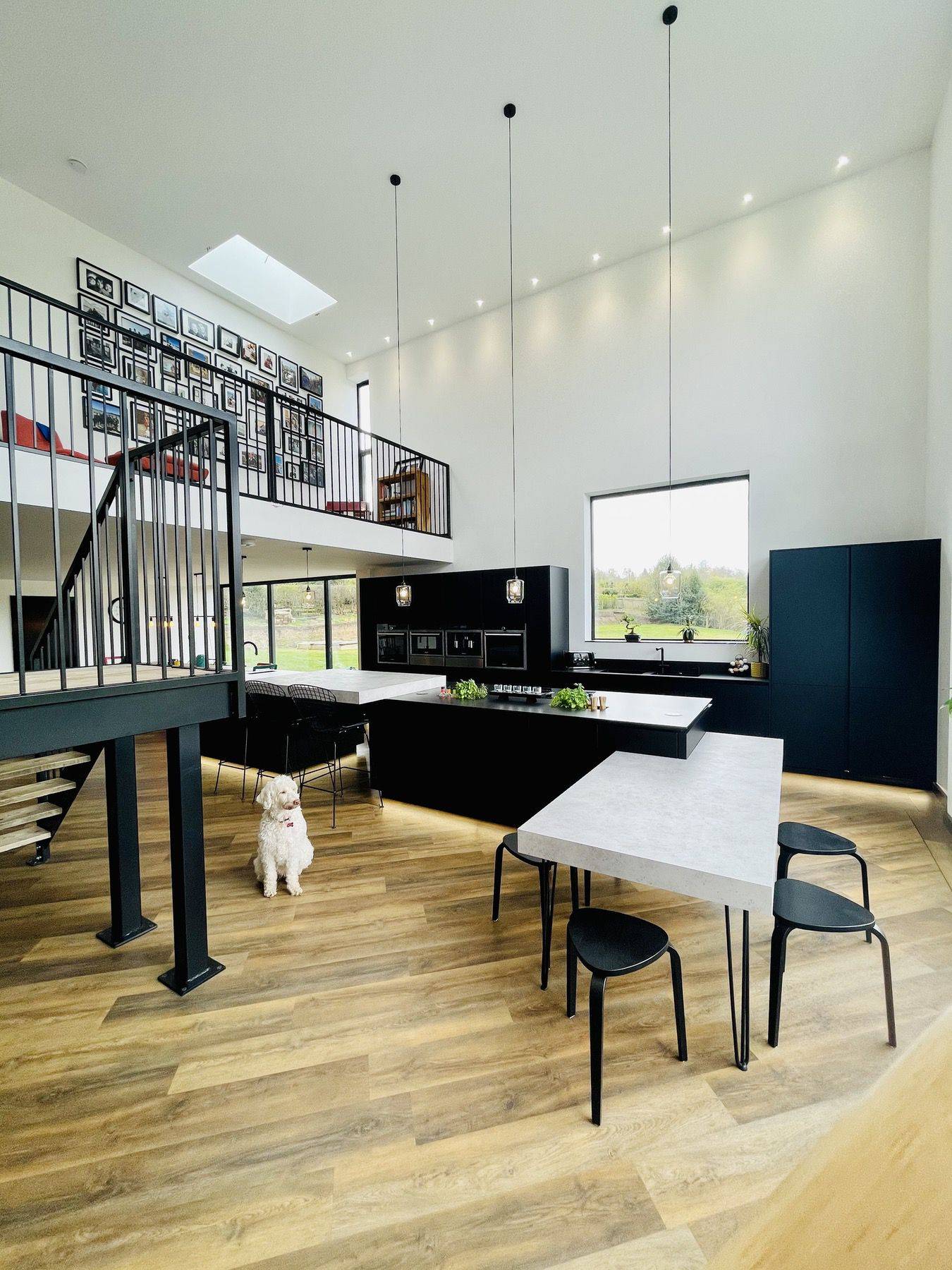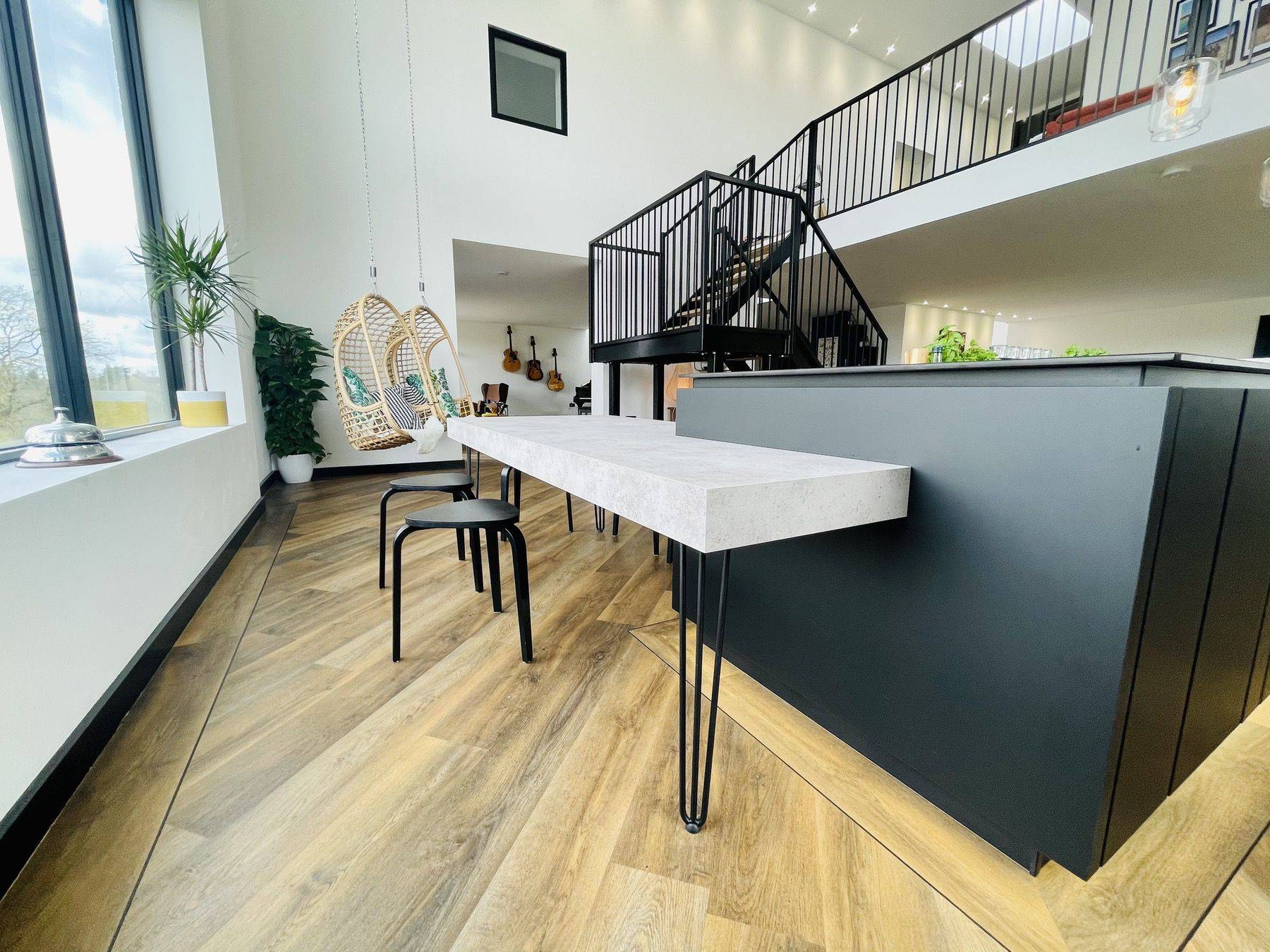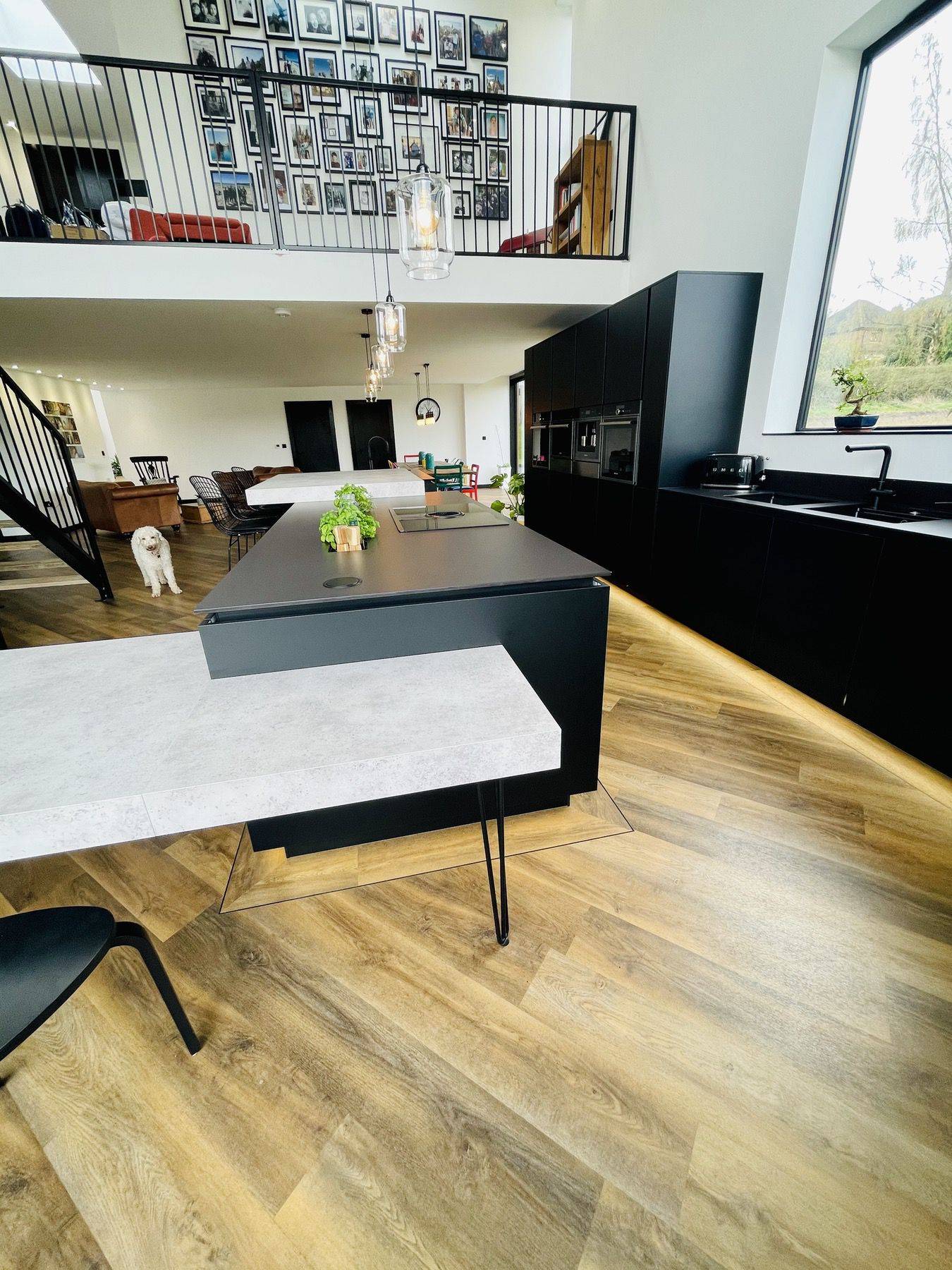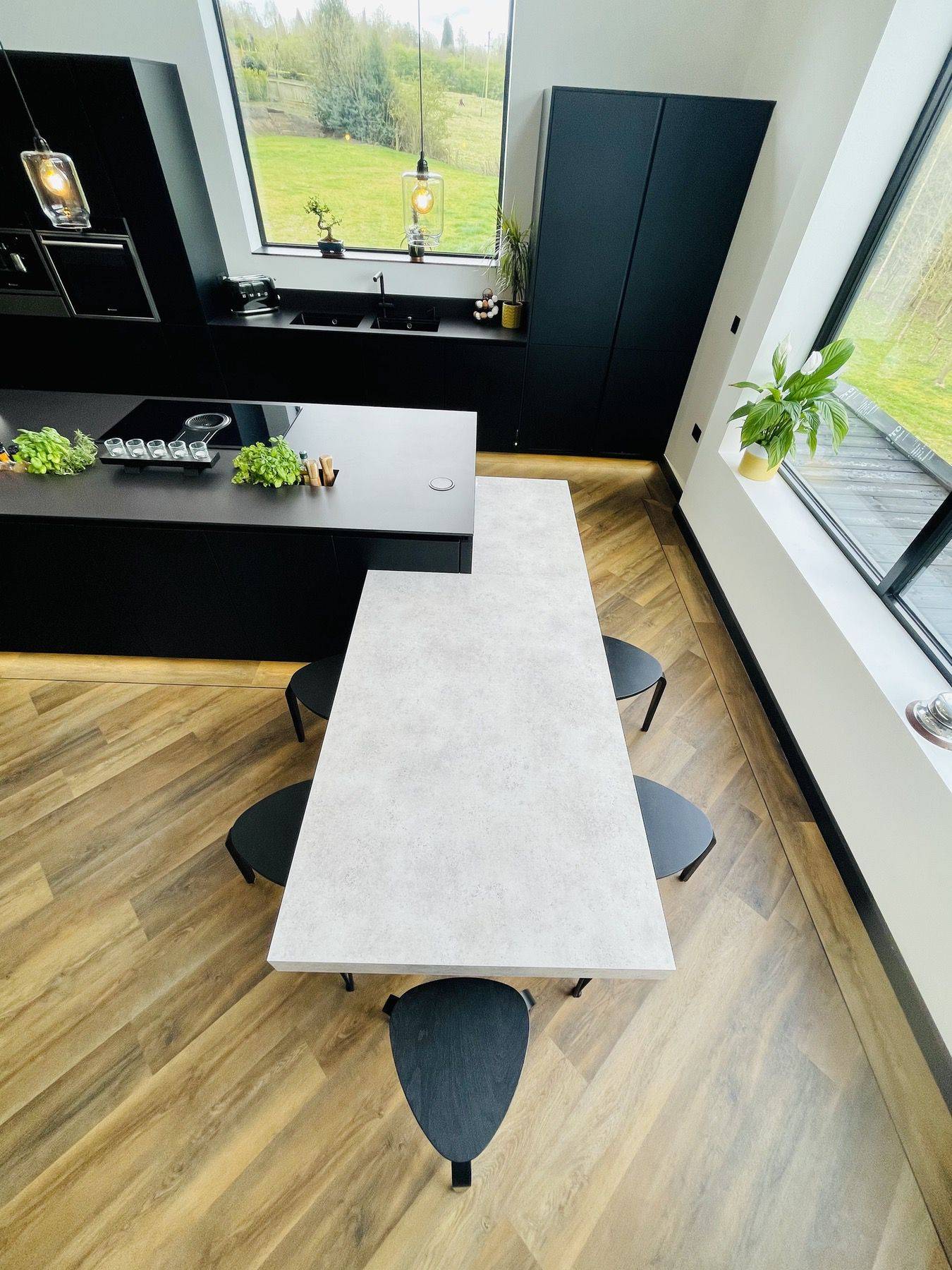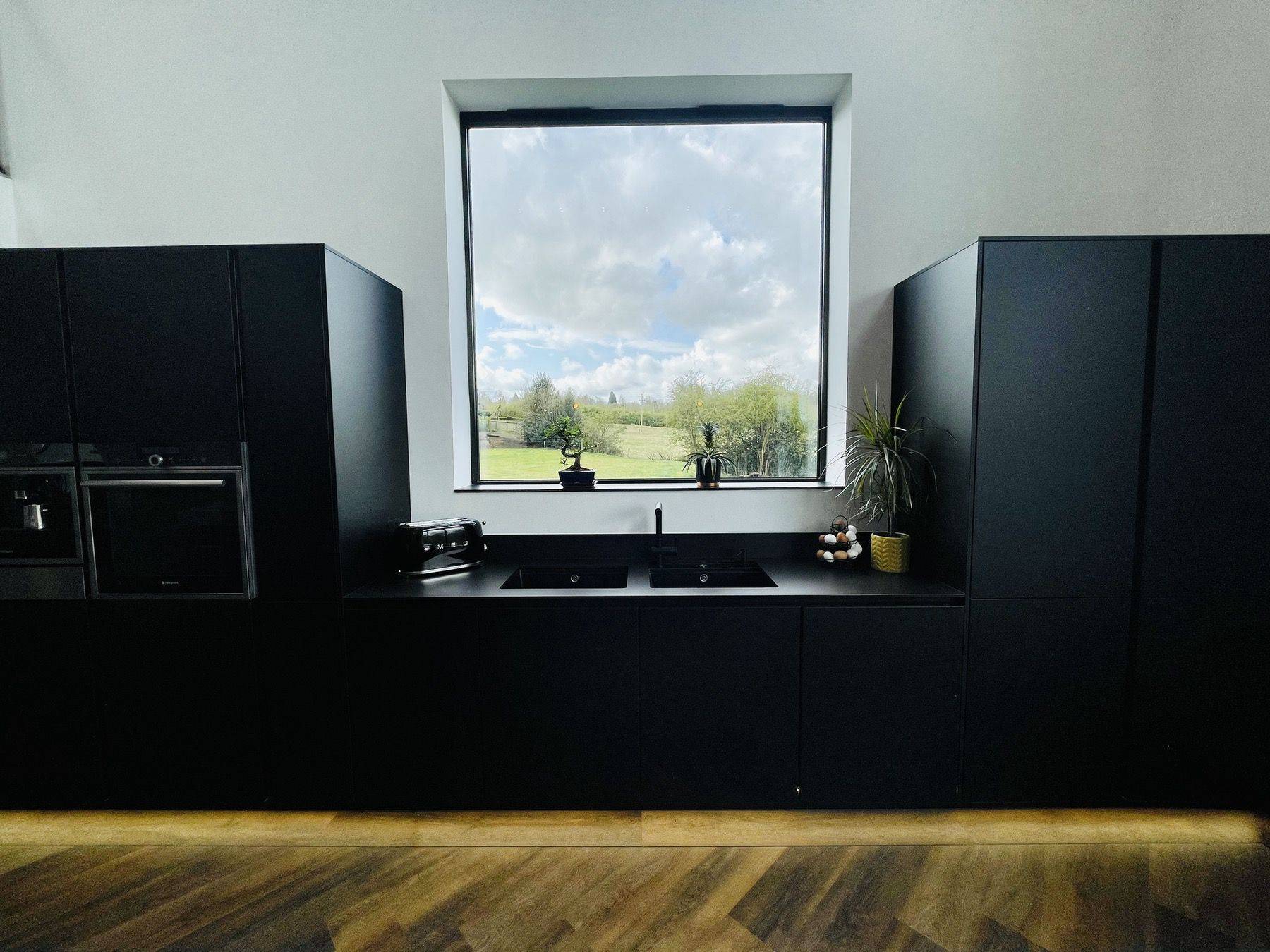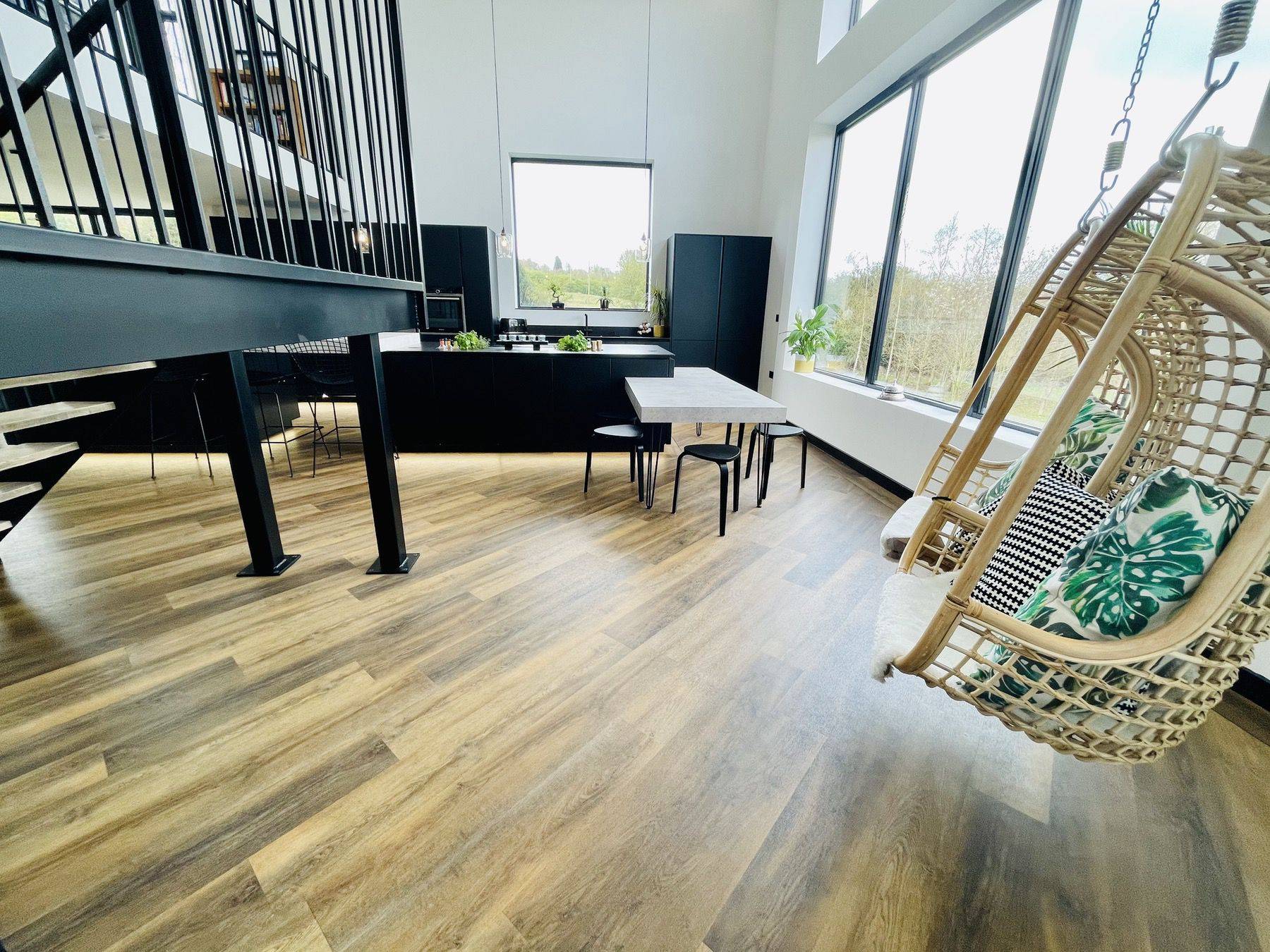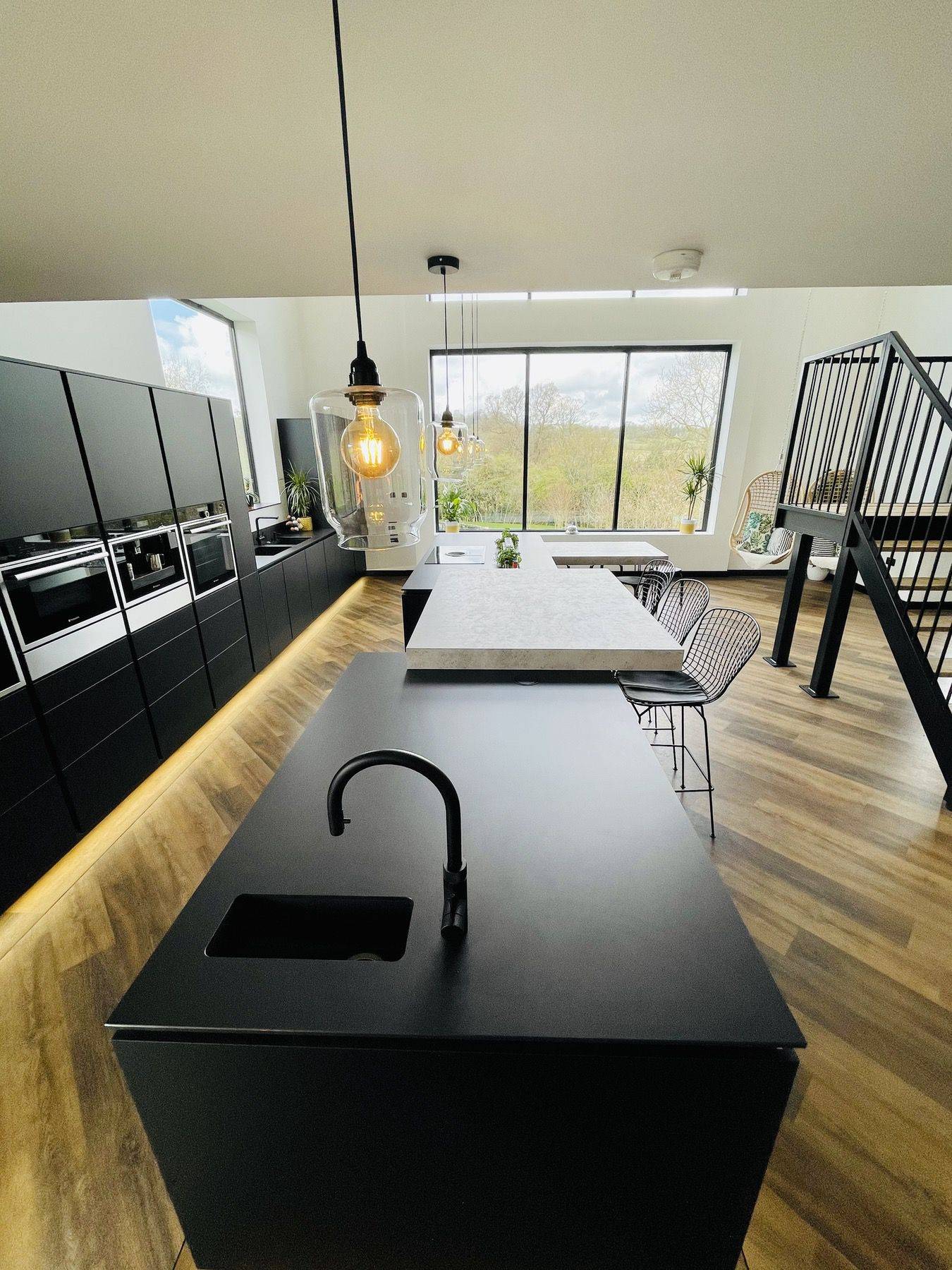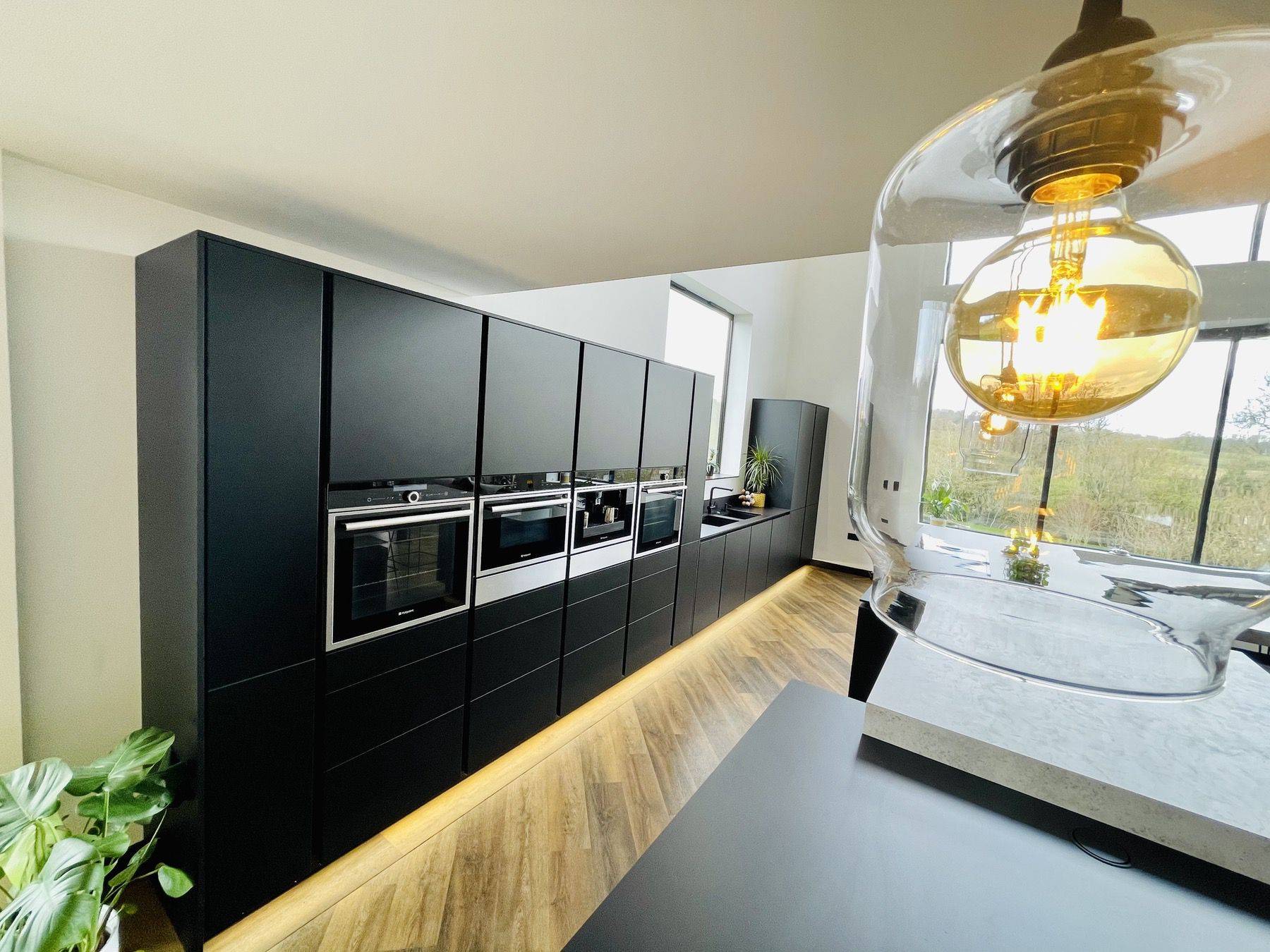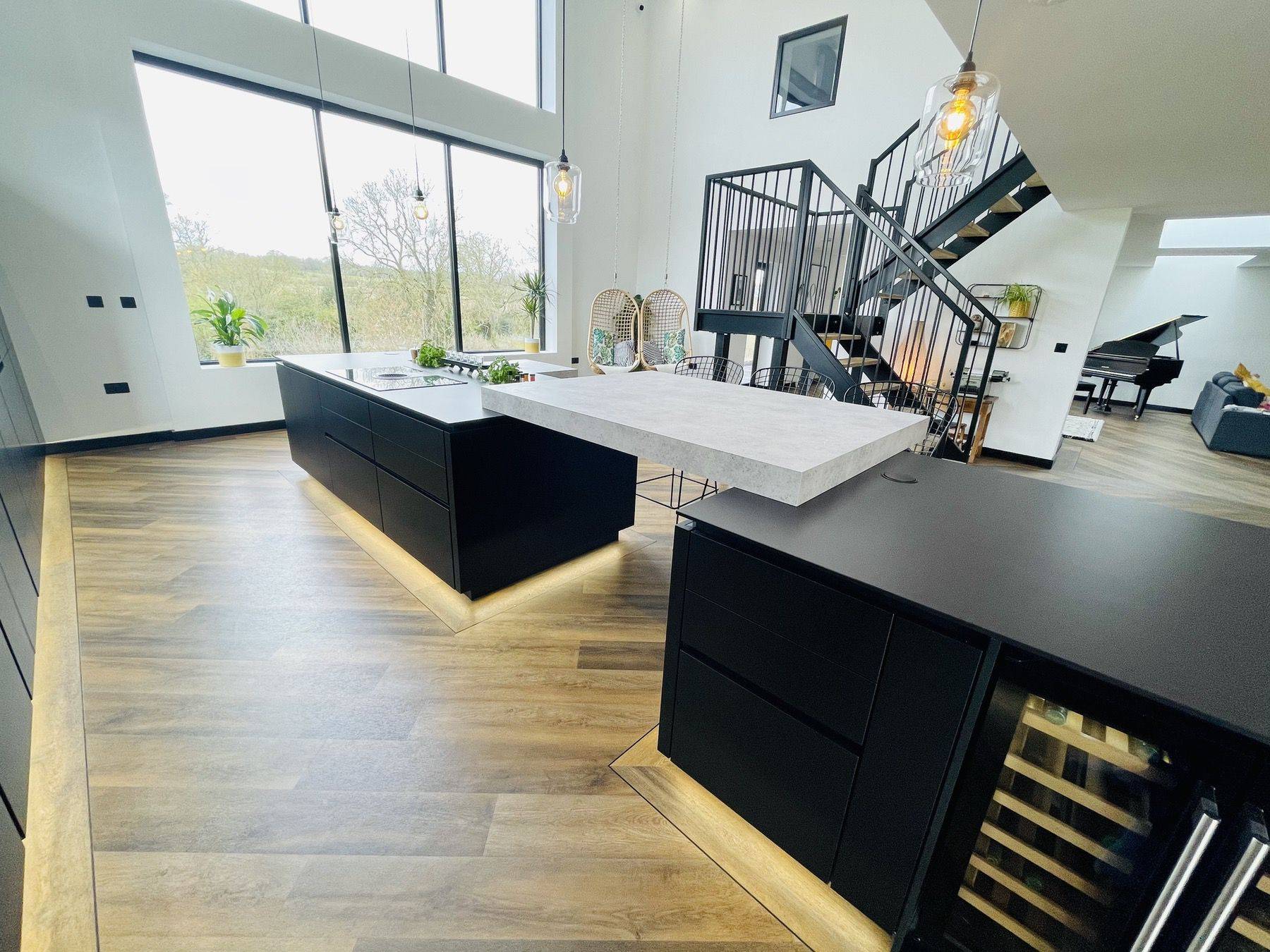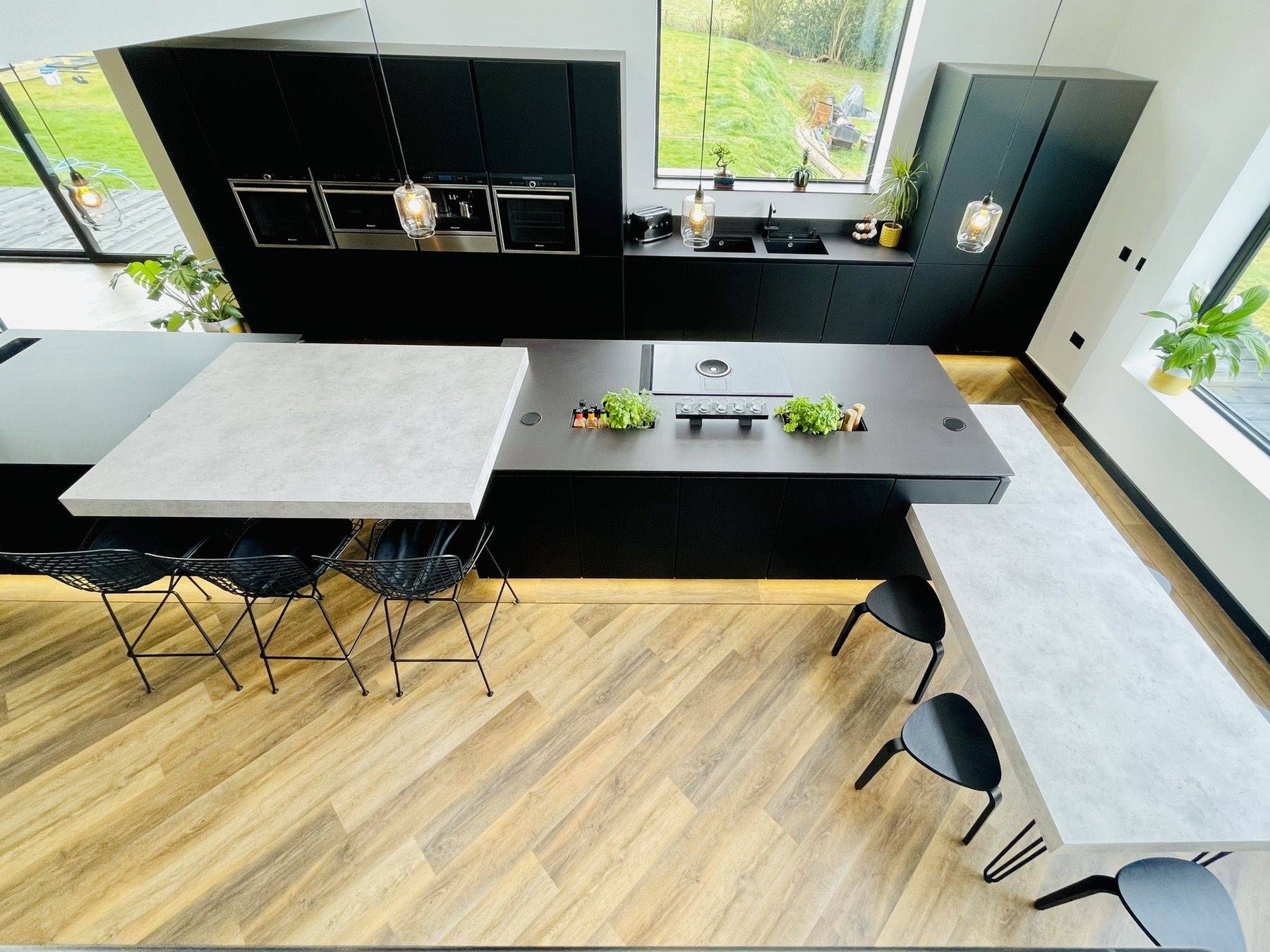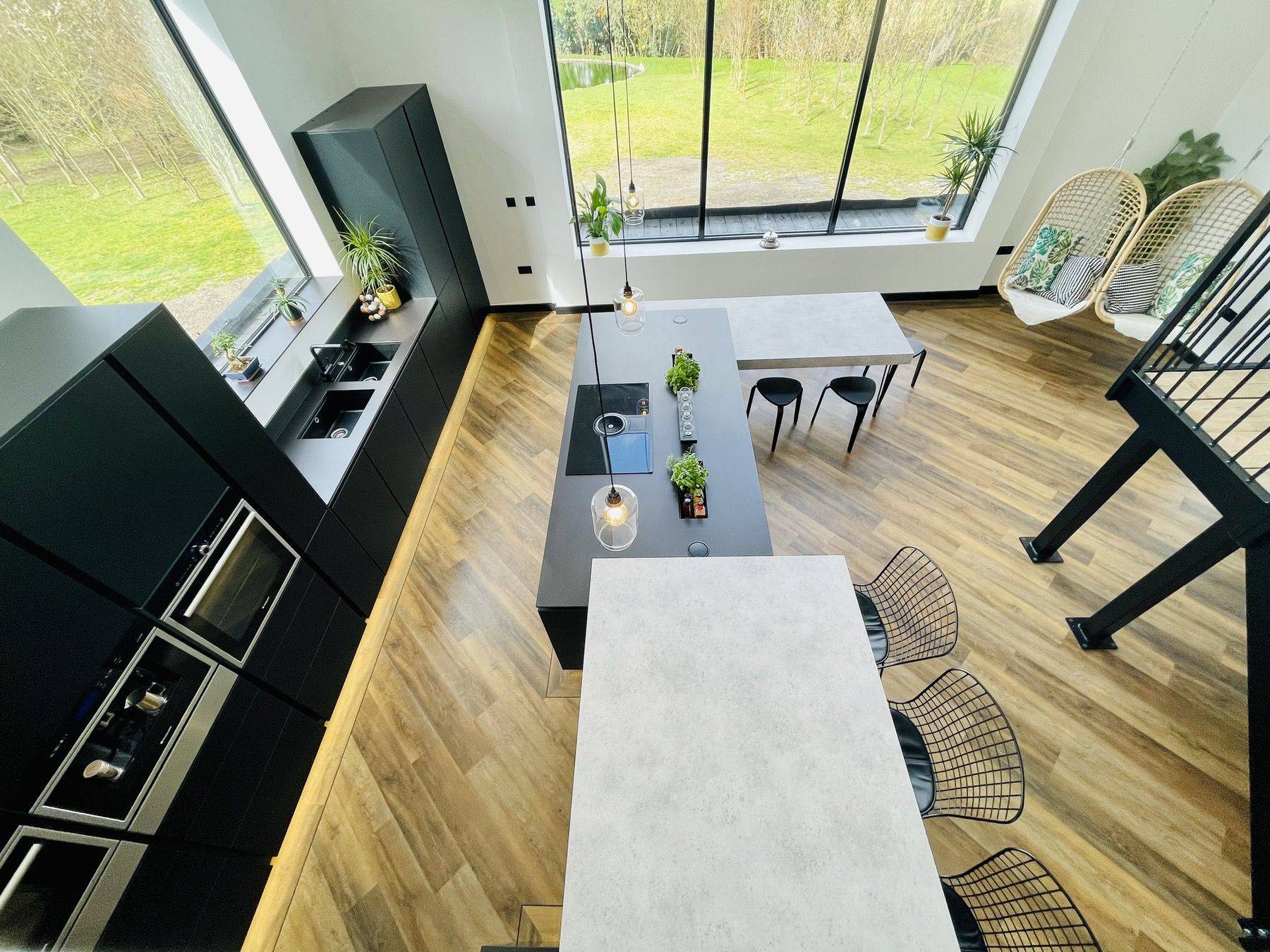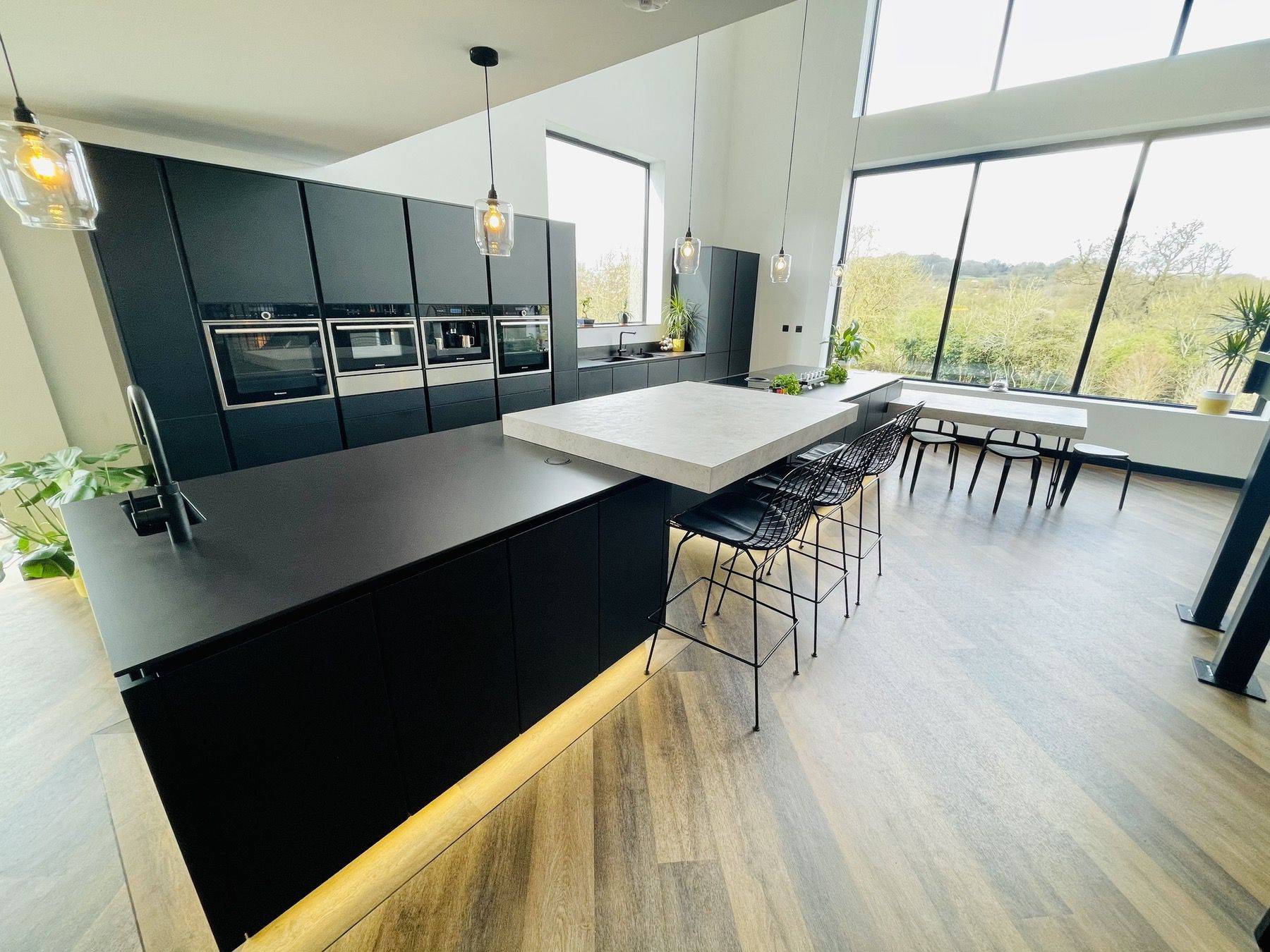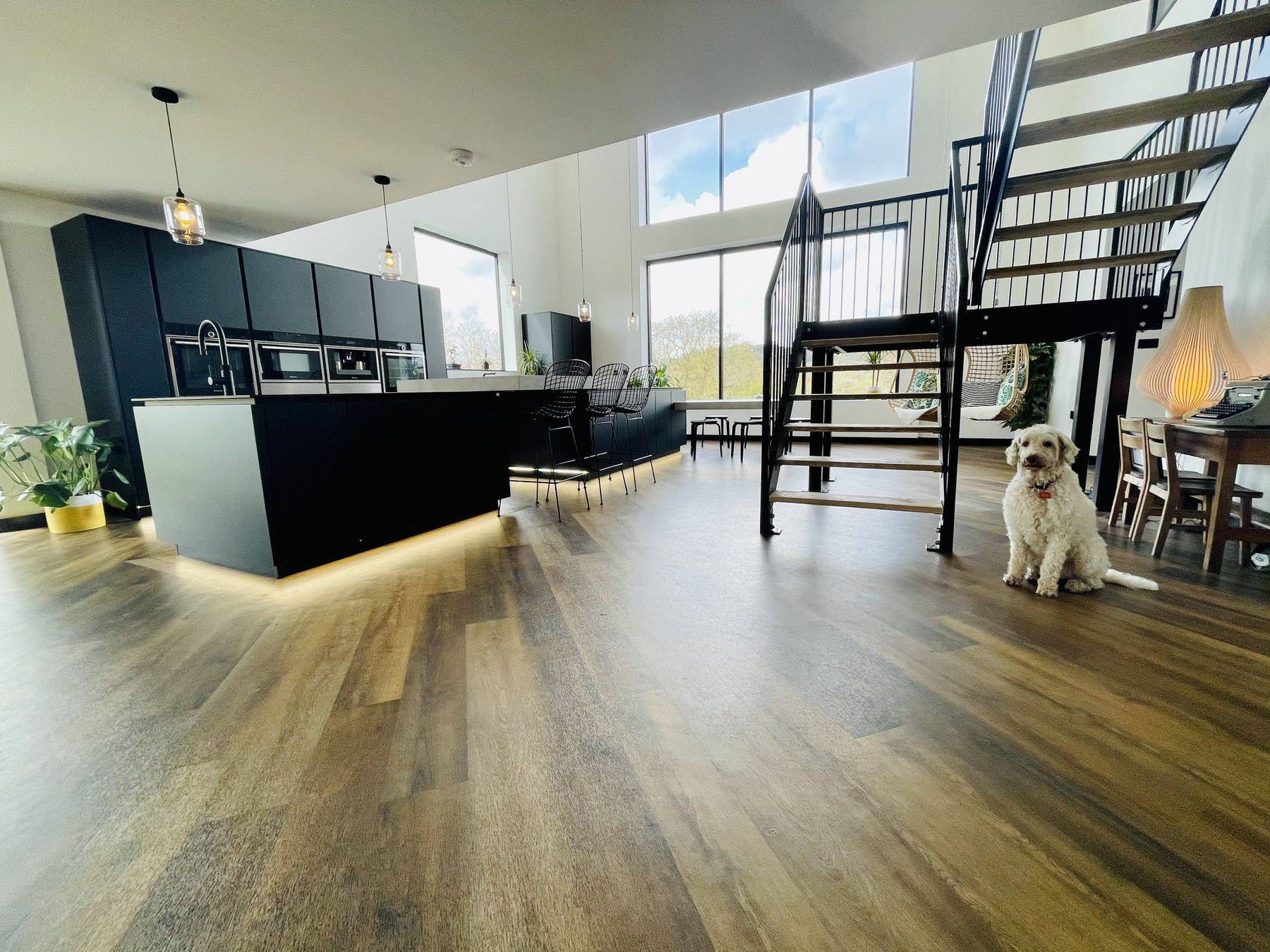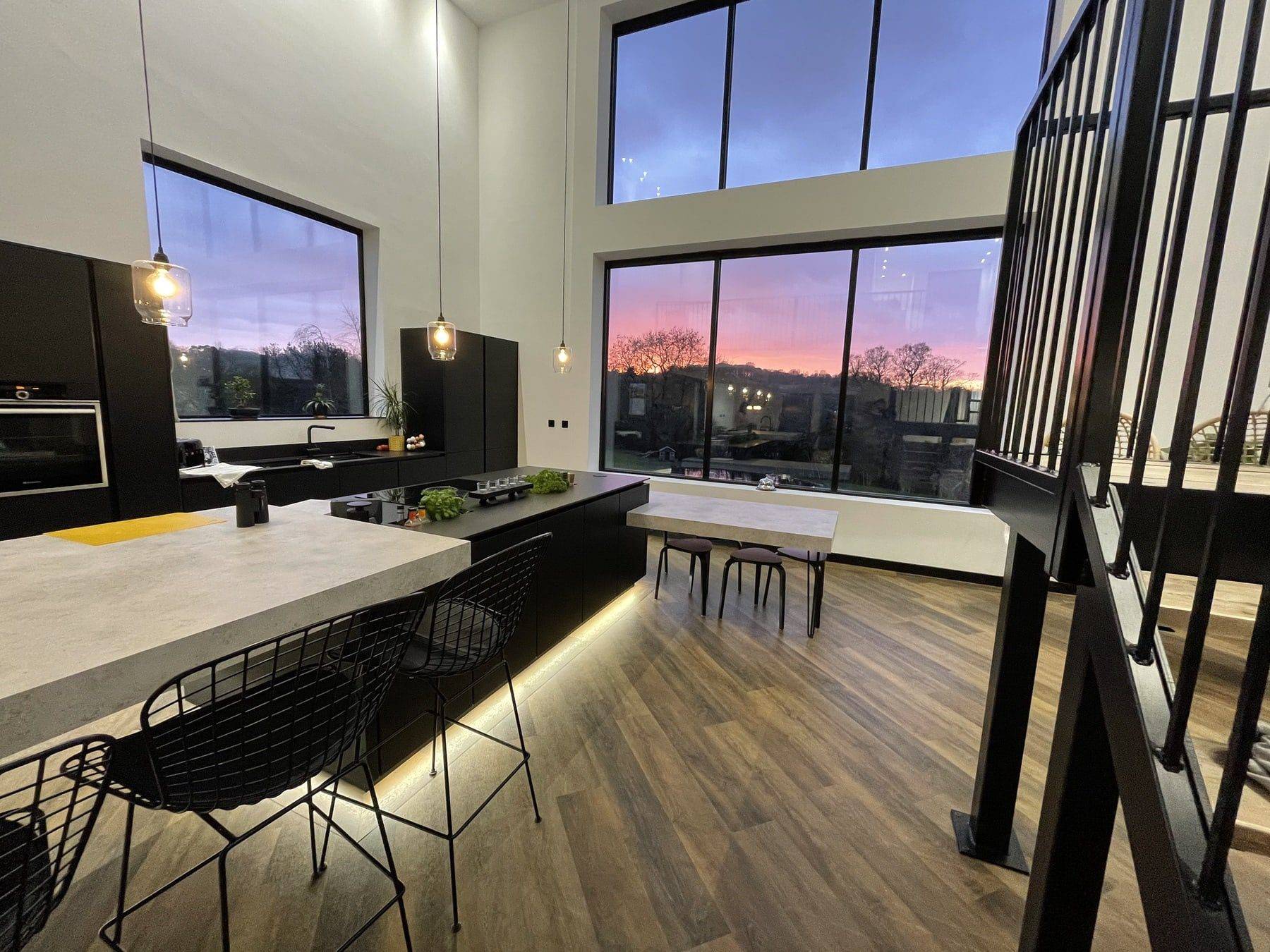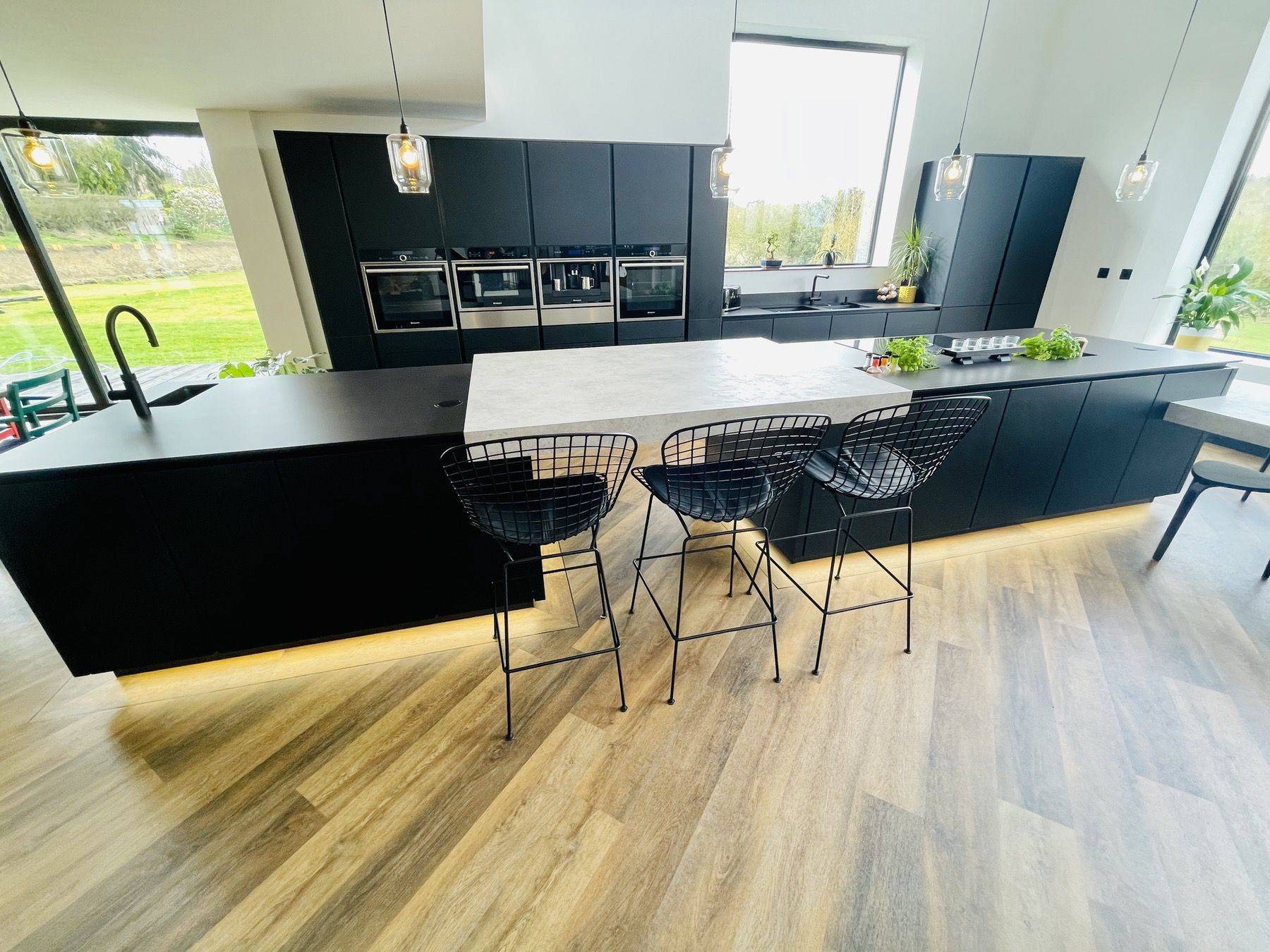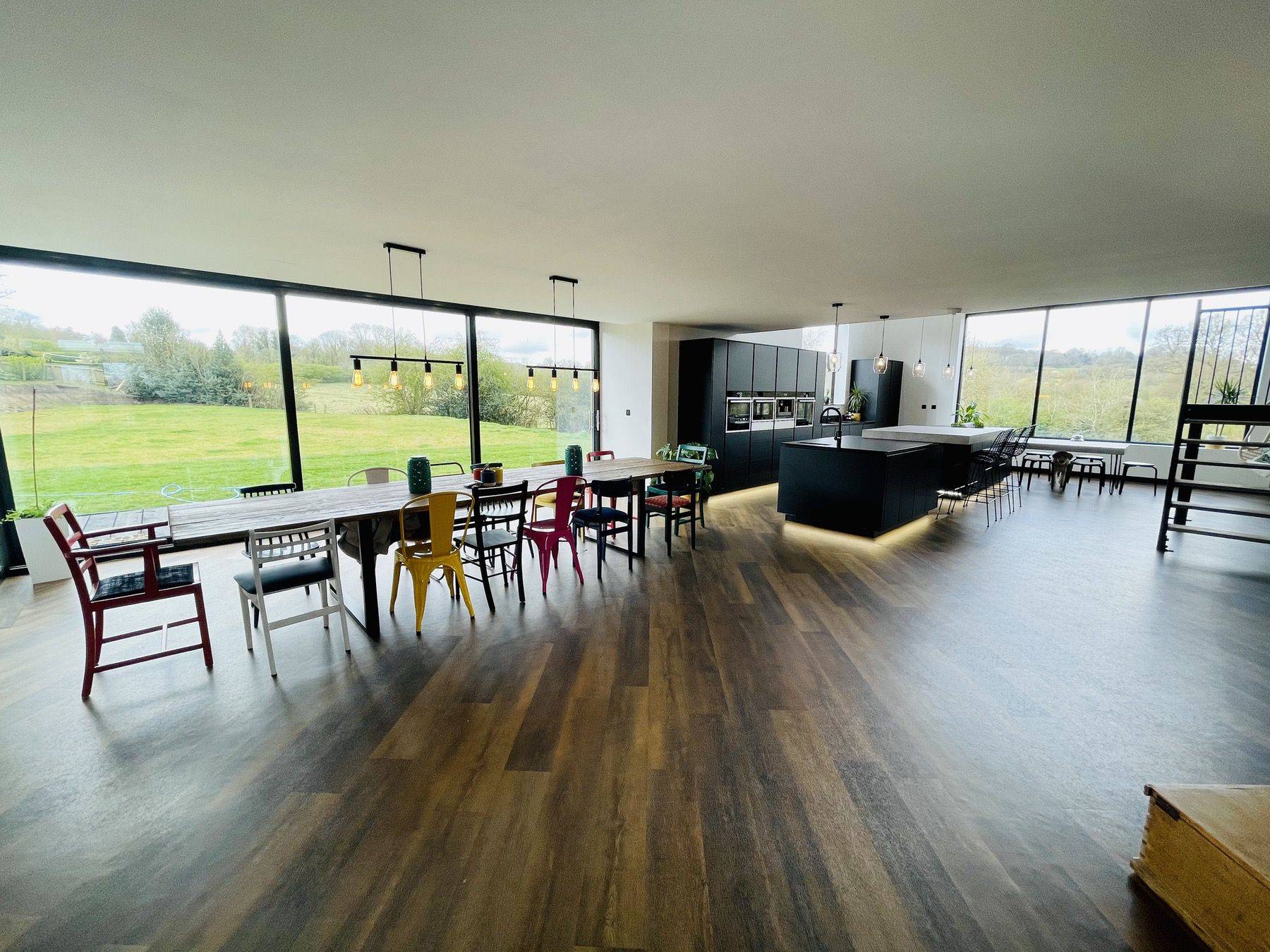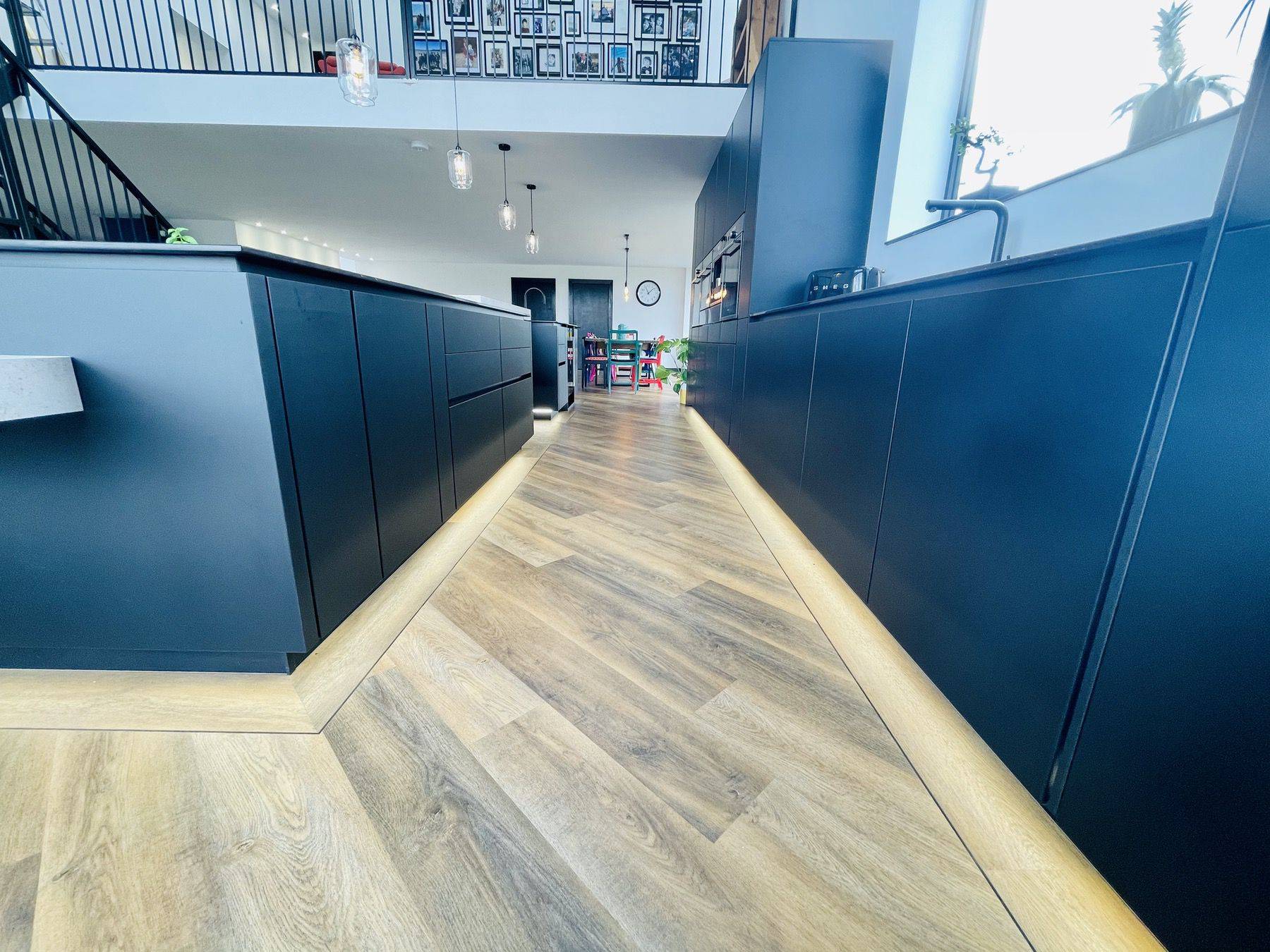 Black Matt, Black Handle Rail, True Handleless Nobilia Kitchen, Porceline Worktops, Concrete Feature Worktops
Kitchen Features
Another one of our self-build projects, another beautiful dog, and another HUGE space to work with. The design was at the forefront of the conversations around this particular kitchen. The space was so vast it allowed us to incorporate two islands, feature a concrete bridge breakfast bar to connect the two islands, a drop-down seating area in the same concrete, three separate sinks with waste disposal, drinks making sink having the Quooker Flex Cube (boiling, filter & sparkling water), two dishwashers, self-venting induction hob, two pyrolytic ovens, two warming drawers, built-in coffee machine, built-in combination microwave, dual-zone wine cooler, tall built-in fridge, and tall built-in freezer.
Storage was never going to be an issue with this huge space but how the kitchen was used became crucial. Having incorporated mostly draws in the island and lots of pullout storage solutions in the other units storage became a very easy thing to manage, this gave the designer the opportunity to create zones in the kitchen, for example, we made sure that the fridge and freezer were very close to where we knew the prep area would be, the ovens sat centrally in the tall units away from the hob or the dishwashers meaning that when the kitchen was being used by more than one person nobody was going to be in anybody's way. This is such an important thing to consider when designing any size kitchen as usability is key to enjoying any kitchen.
The long six-meter island became such a feature that we decided to make this more interesting by having a drop-down seating breakfast area at the end of the island so the clients could enjoy the views from the vast double height windows. This can give the kitchen a different feel and certainly looks like a multifunctional space that has a very modular contemporary feel.
One of our favourite projects to work on, having such a huge space to work with gives the designer so much freedom to create new areas that the client didn't consider. That's our aim here at Coalville Kitchens, to give you ideas that you may not have considered and deliver your dream project. This one was a huge success and the client are absolutely thrilled with the outcome.
Book A Design Appointment