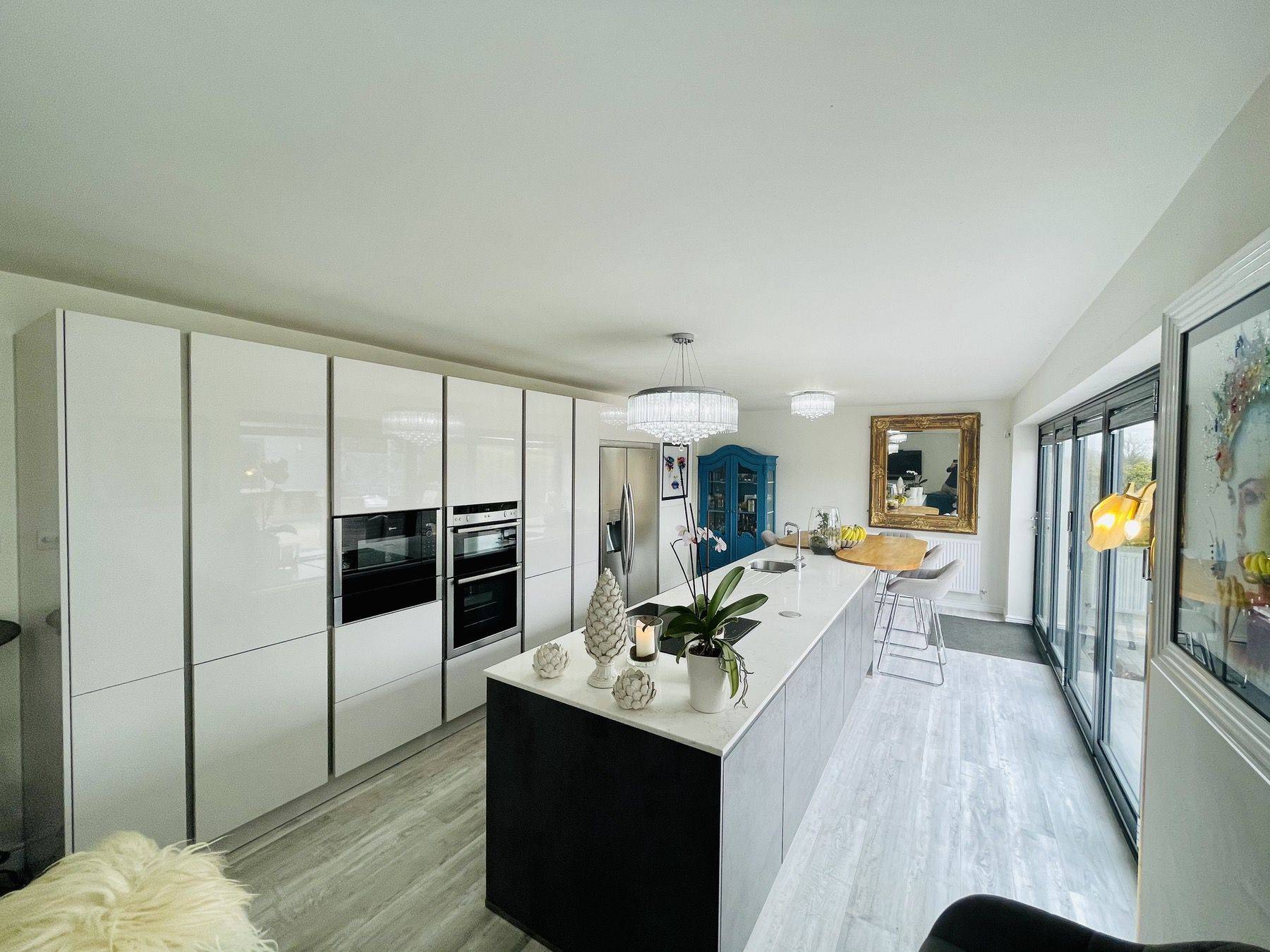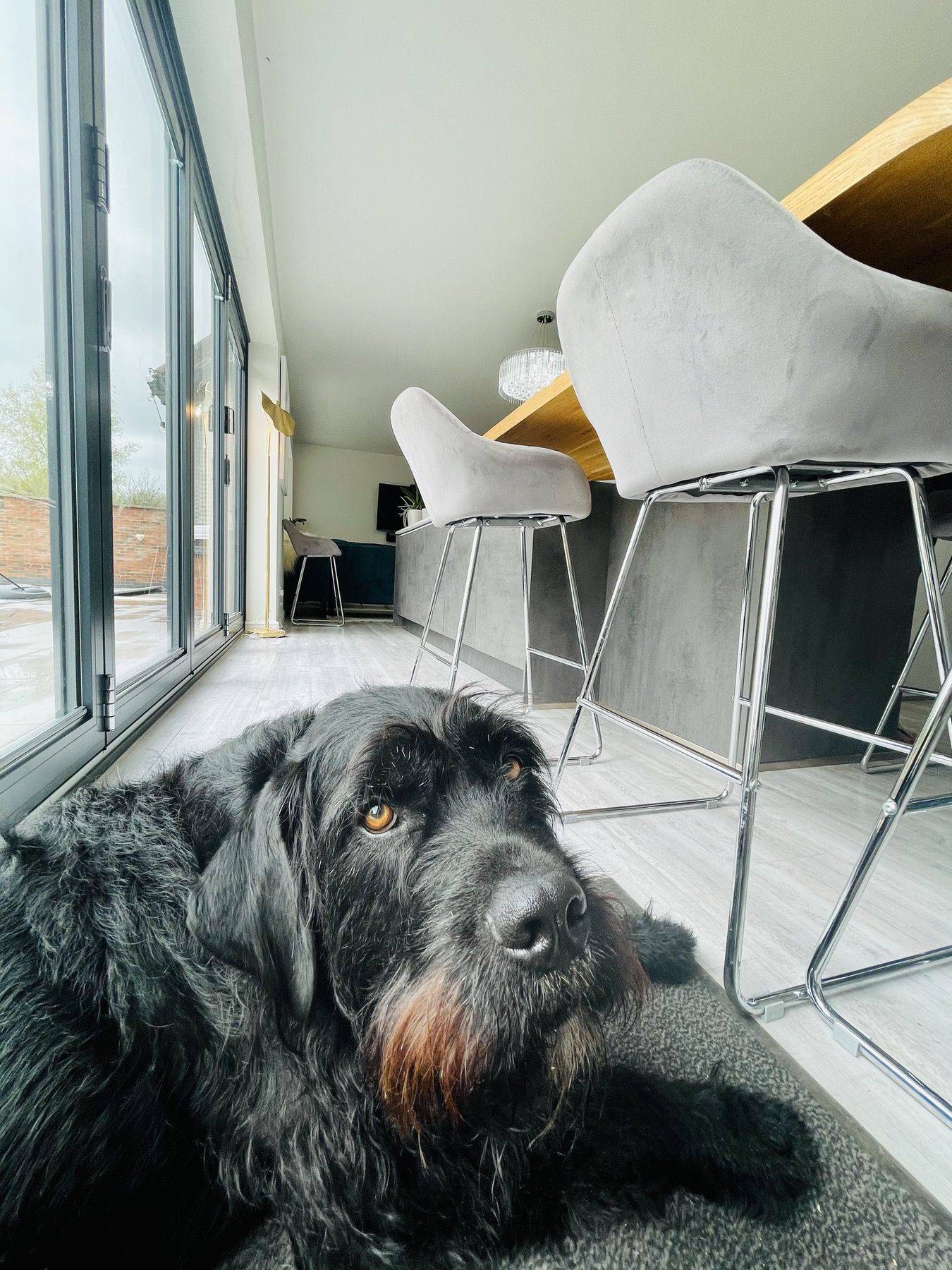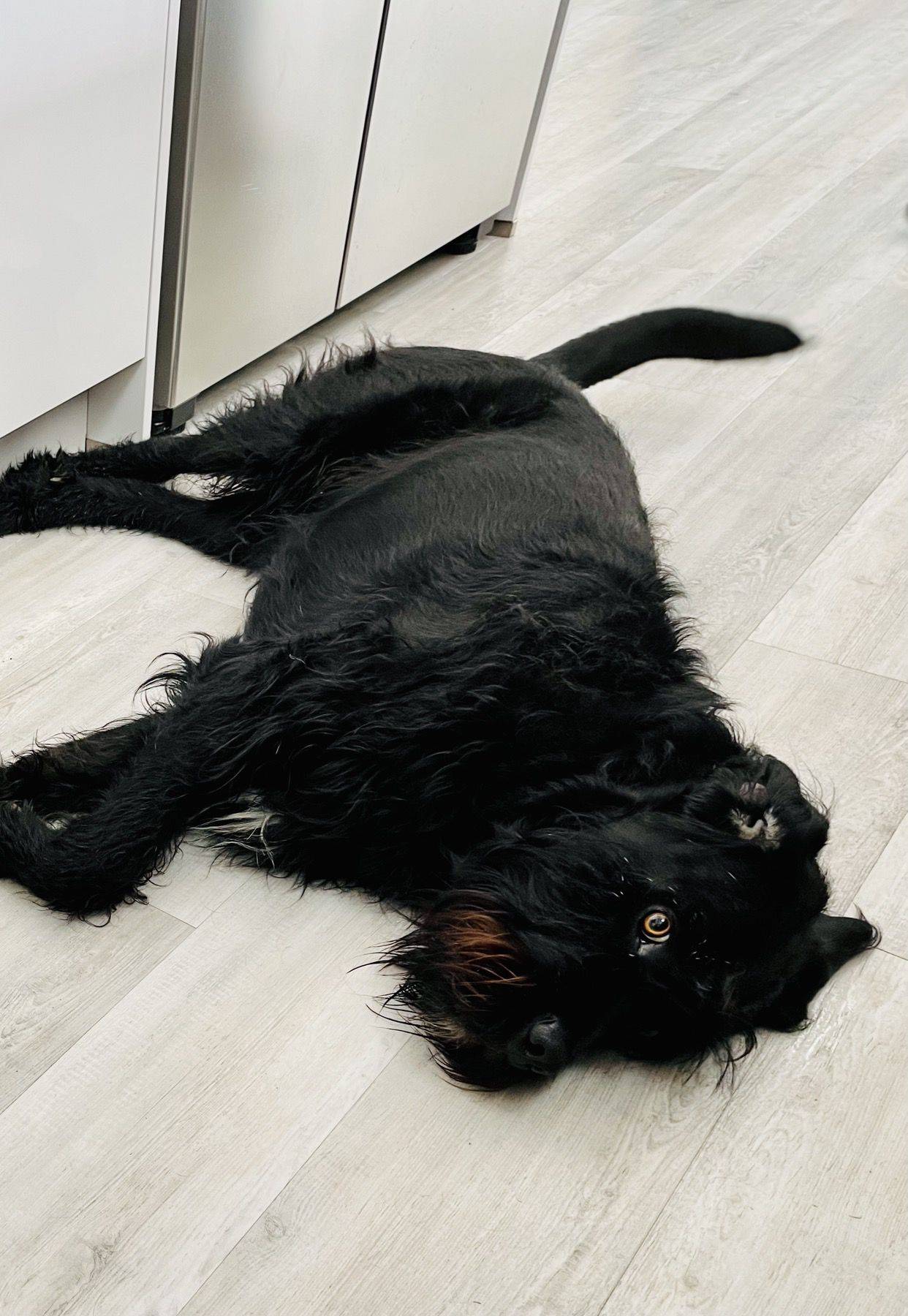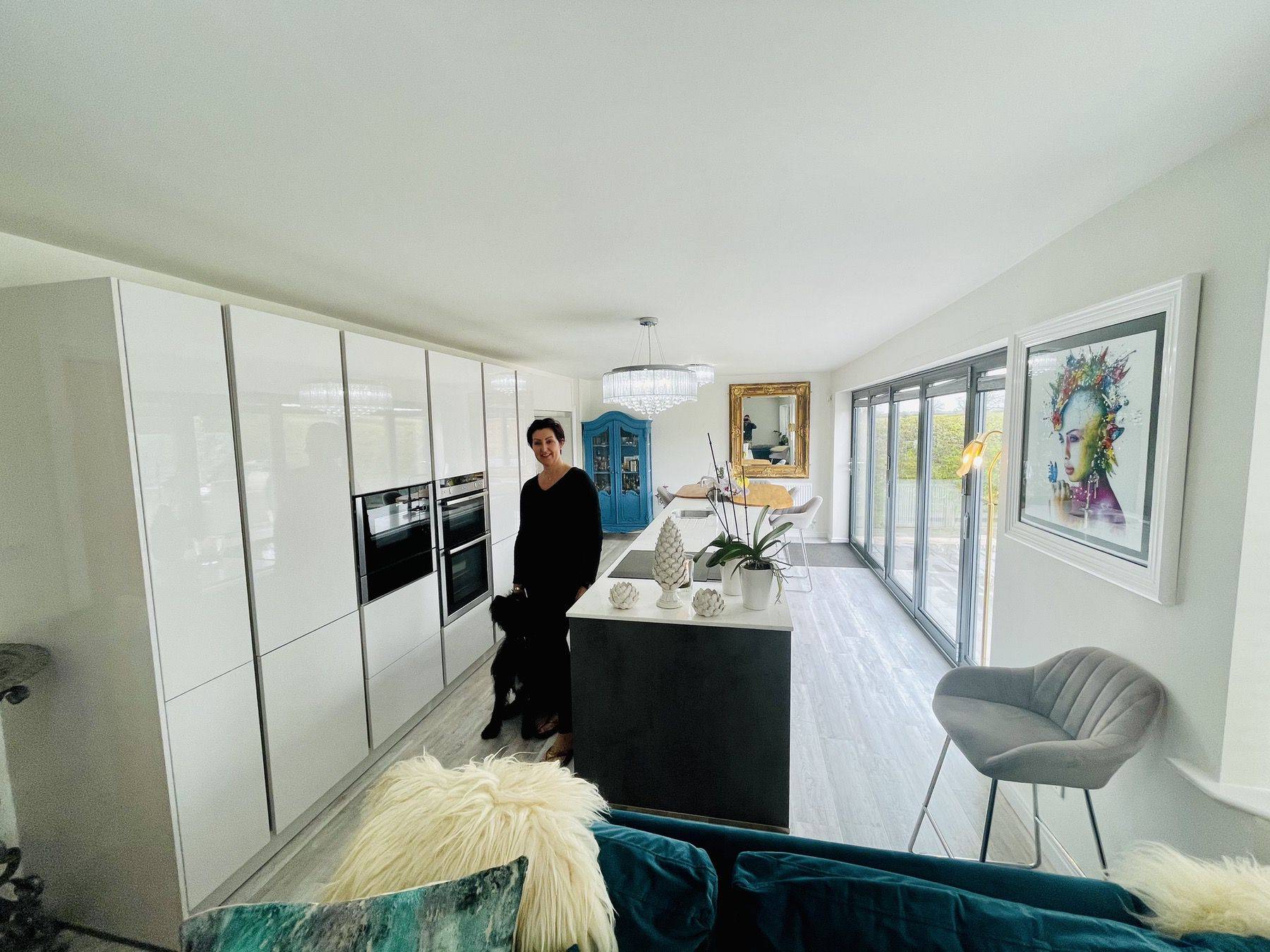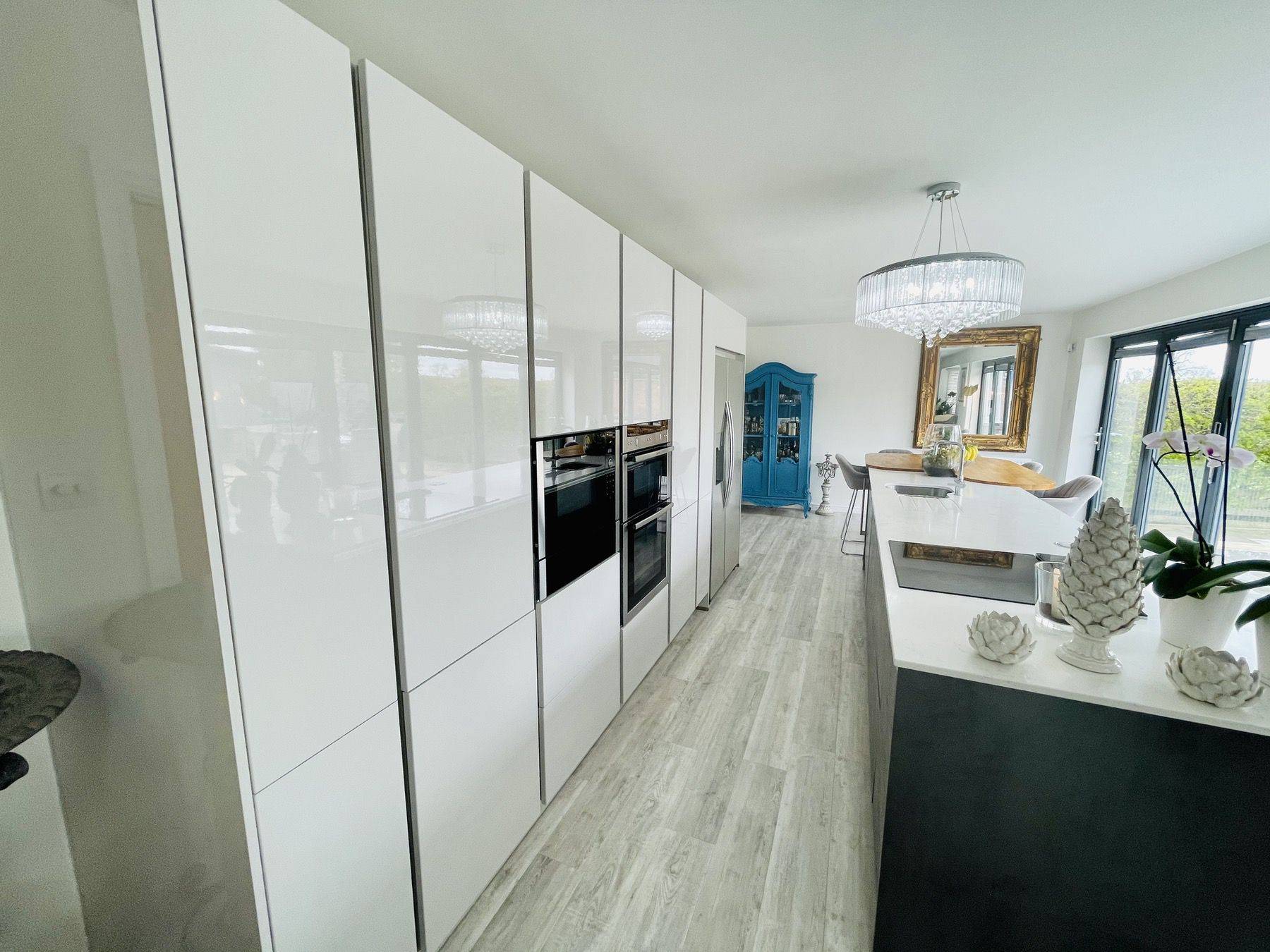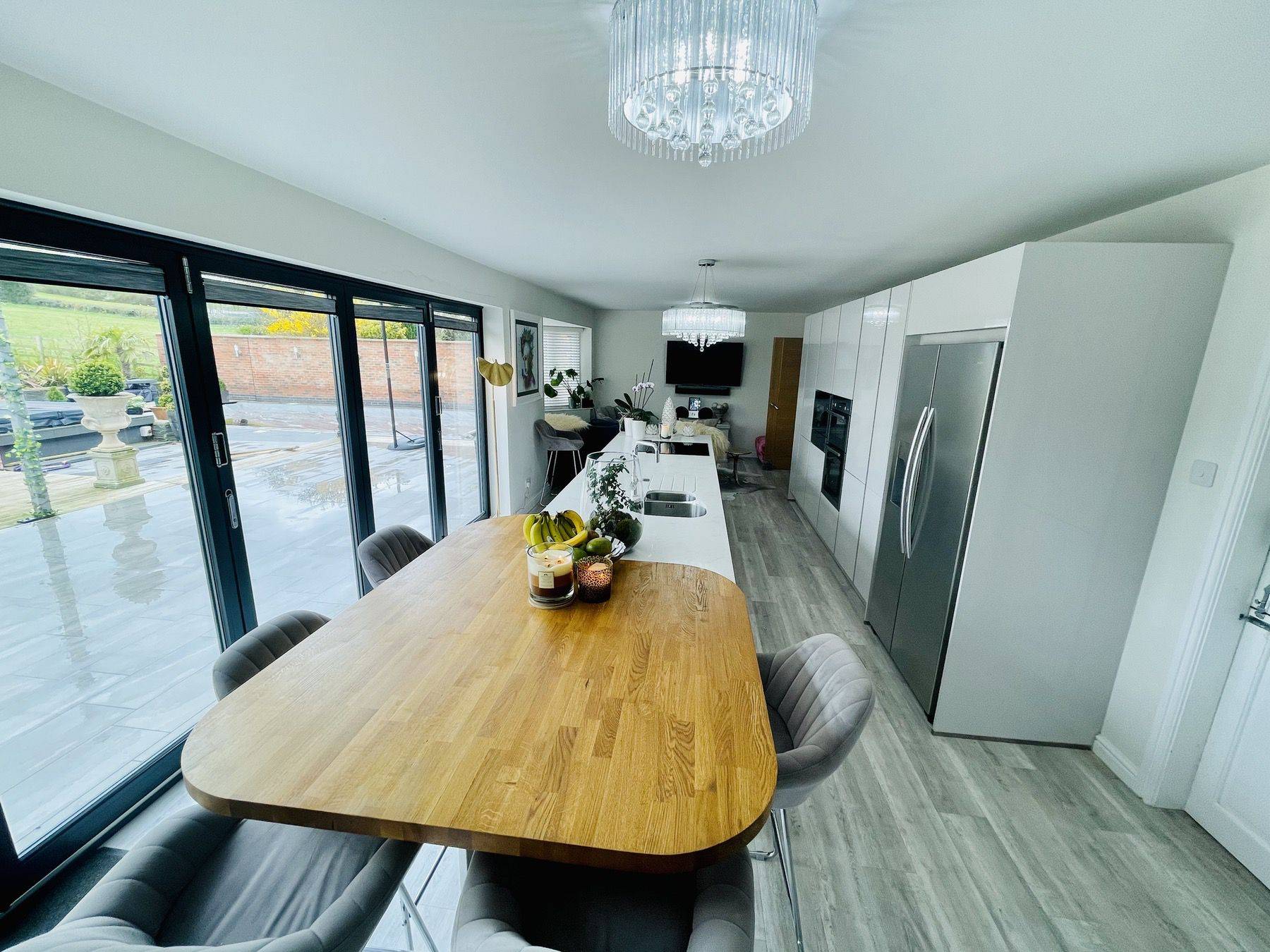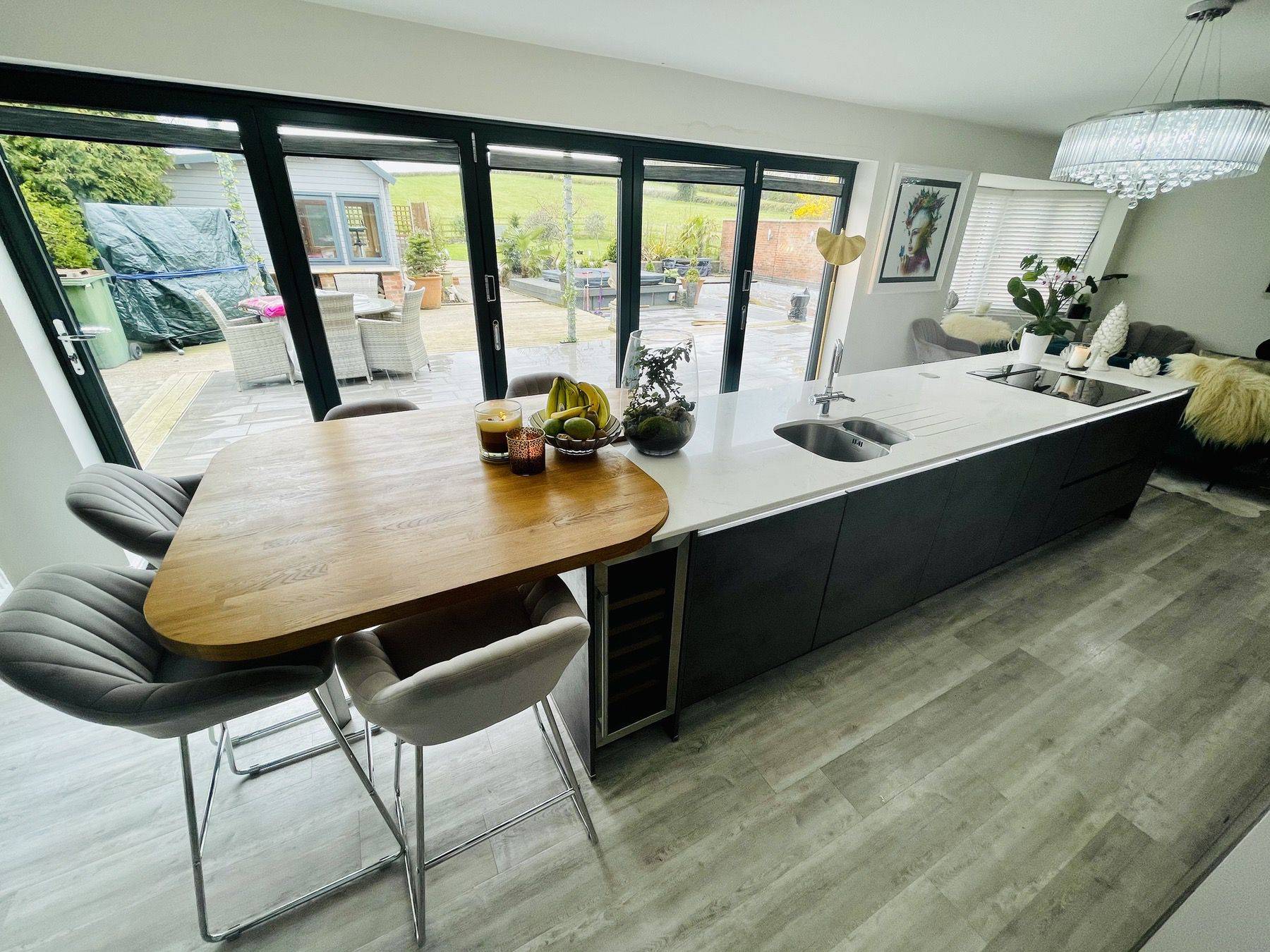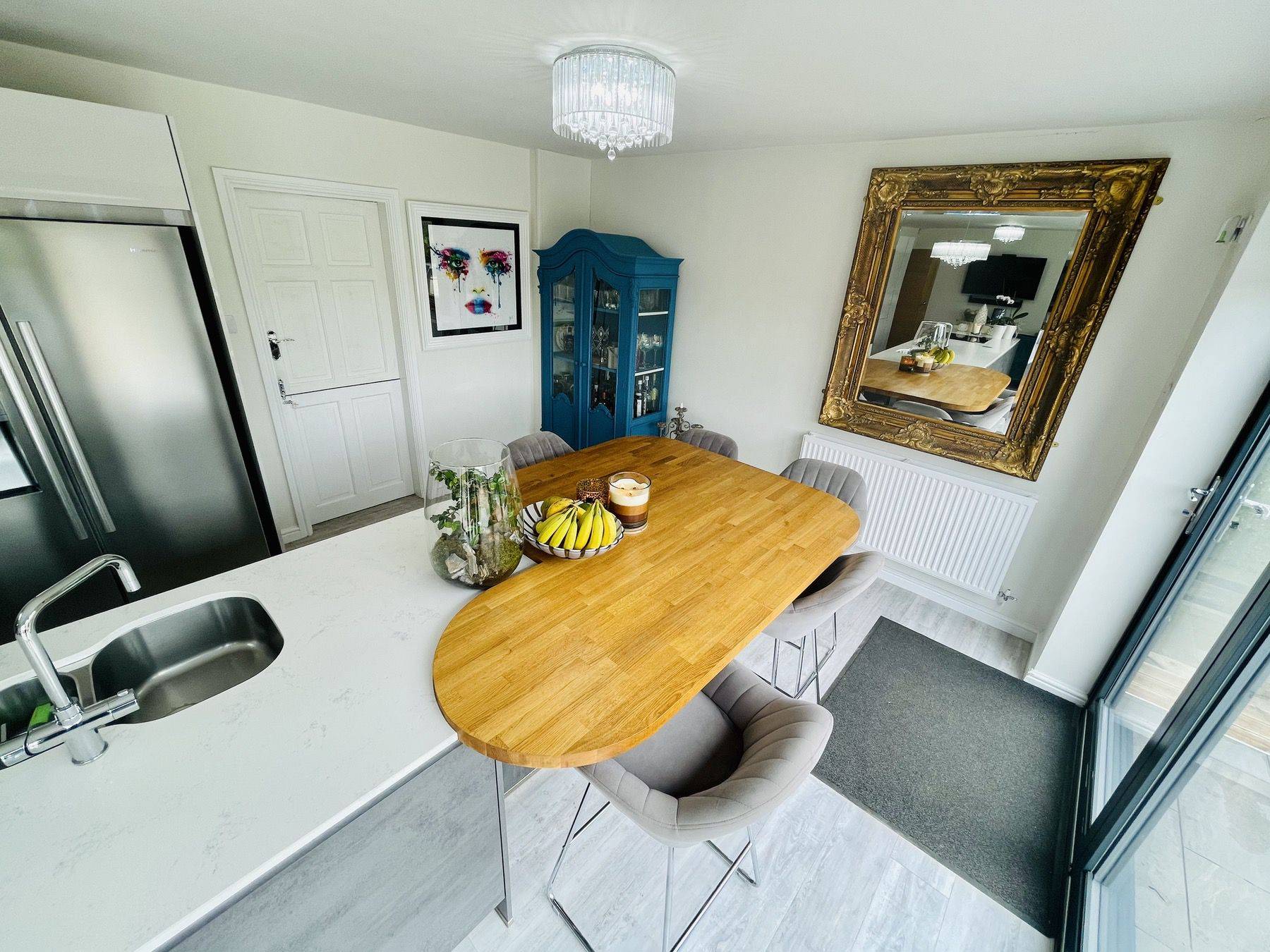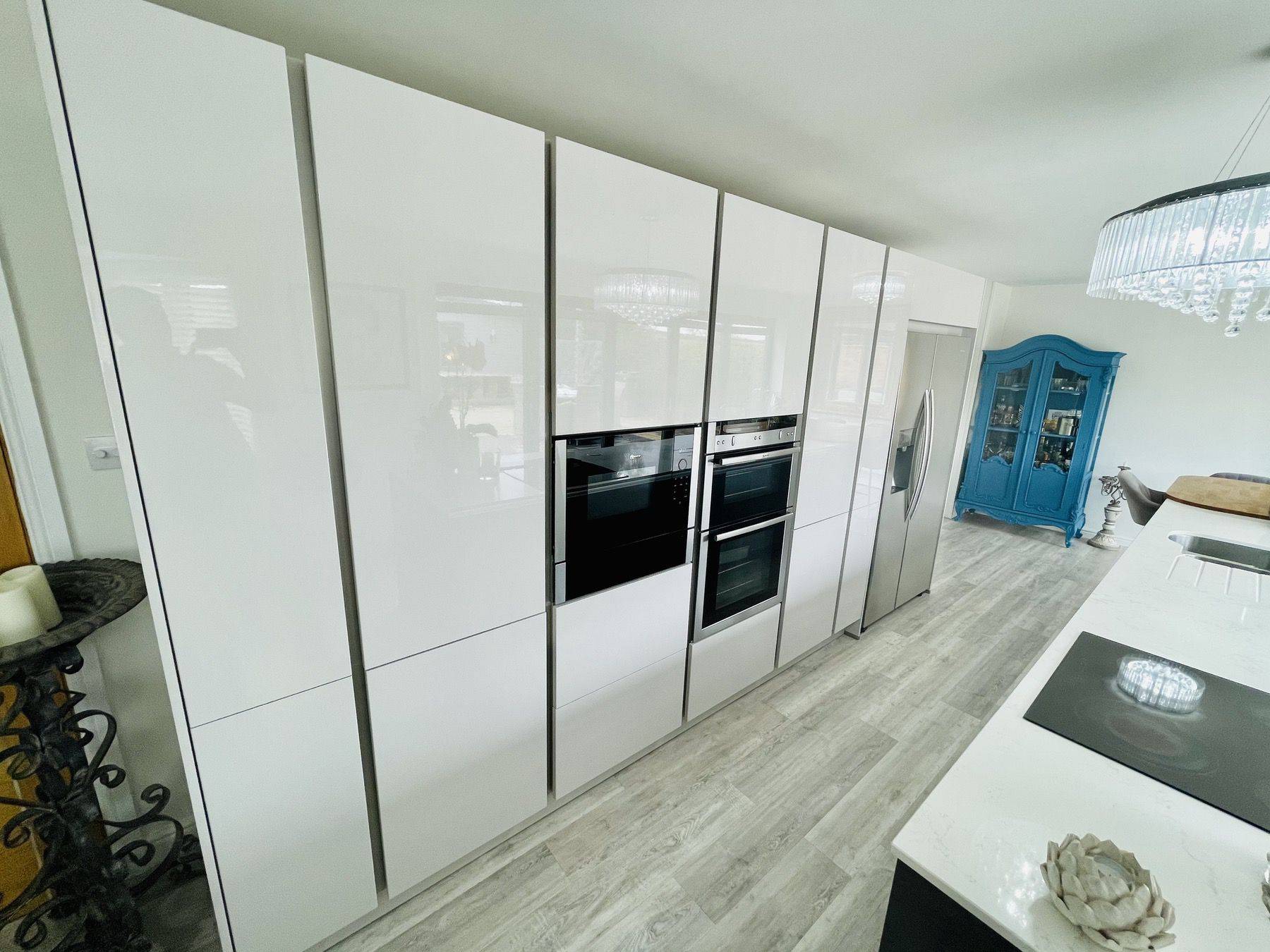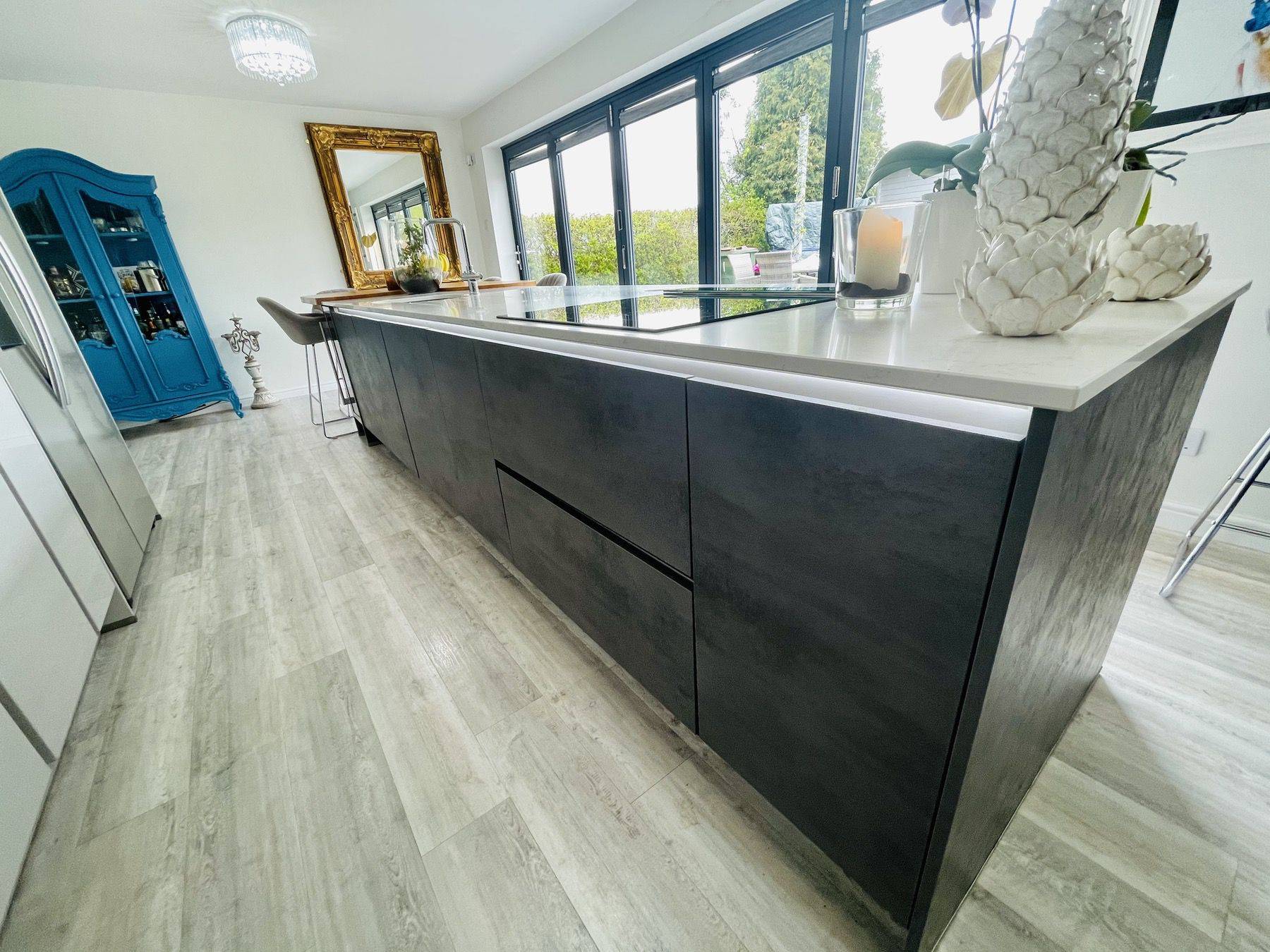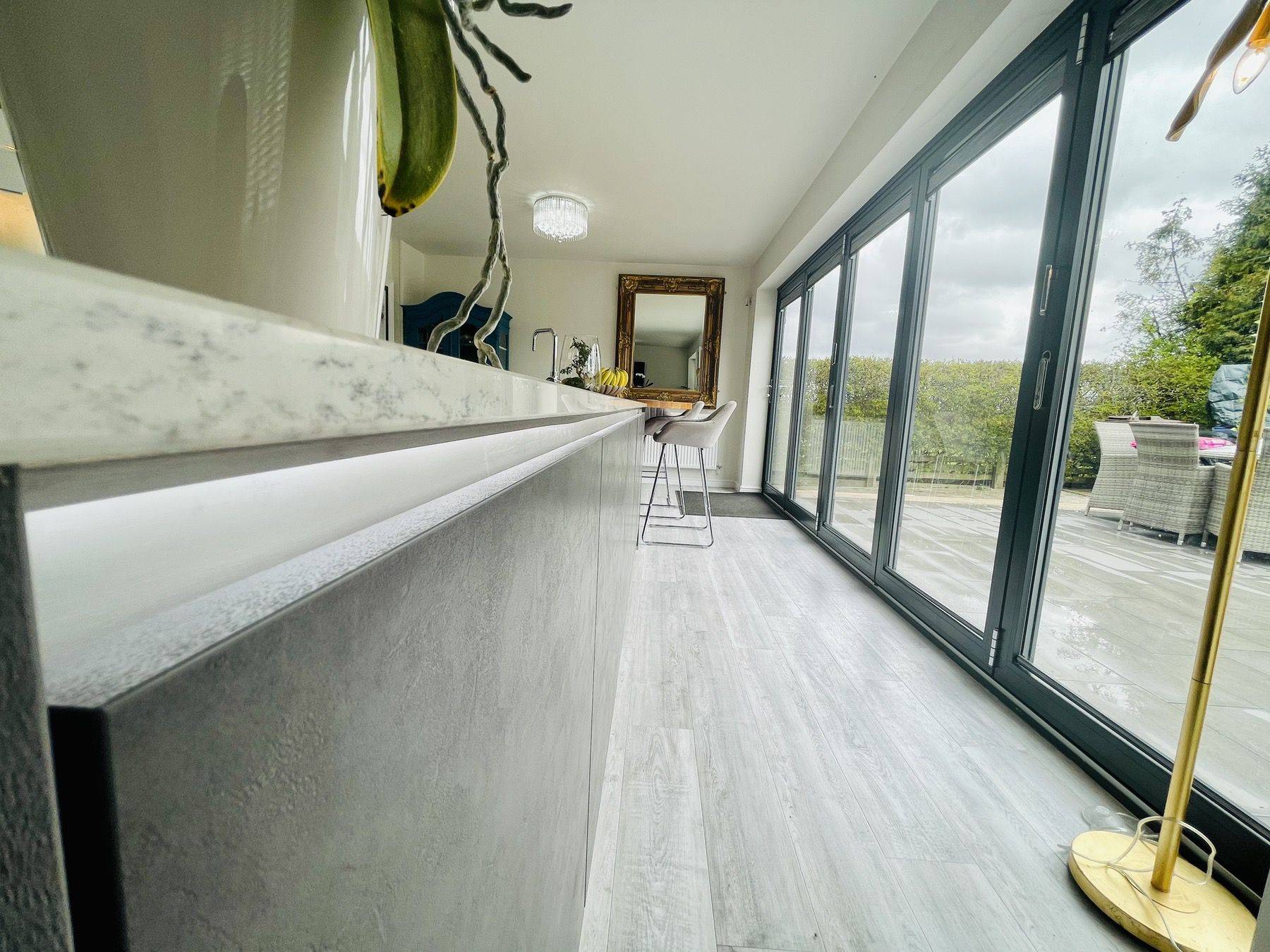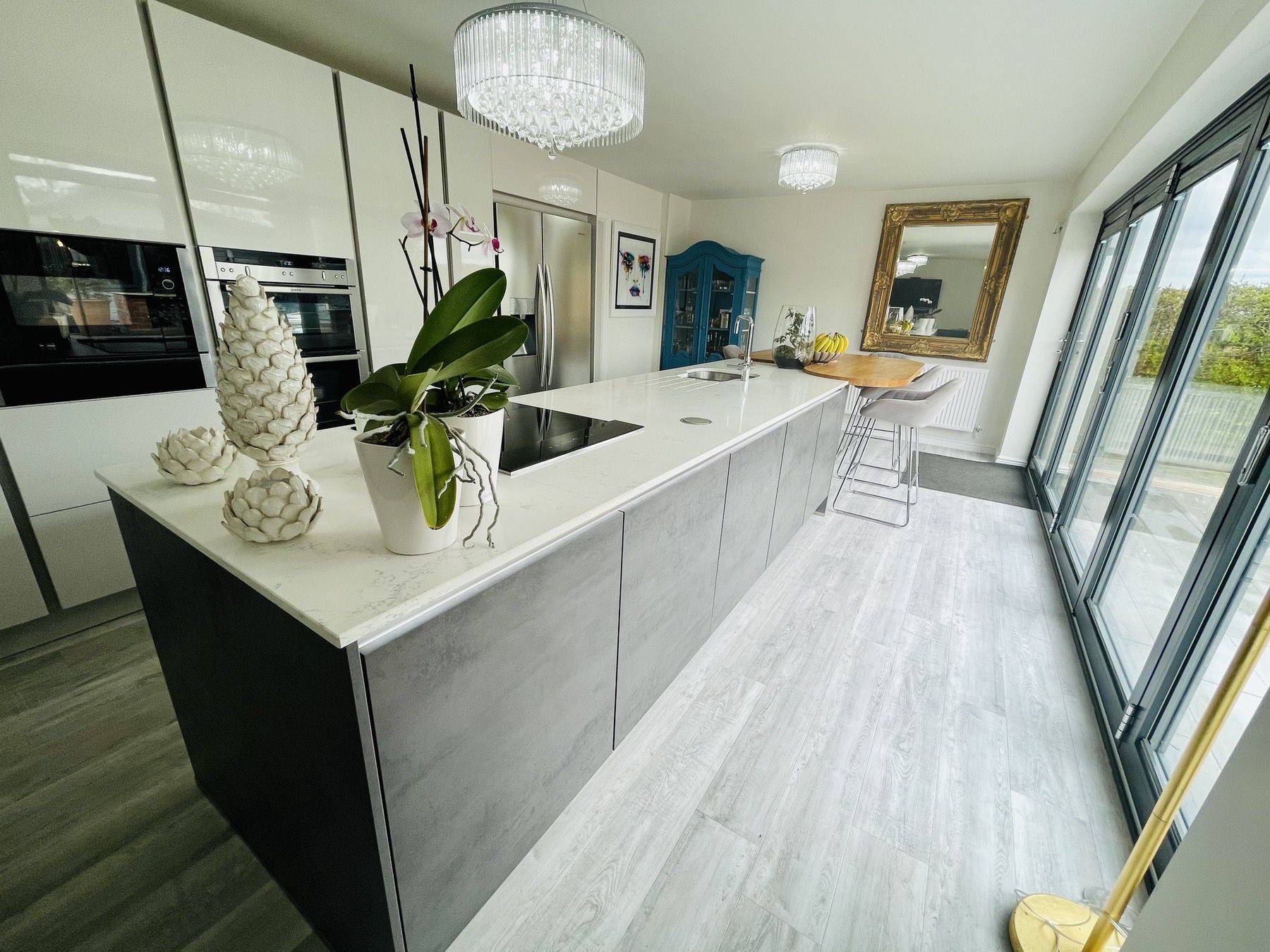 Gloss Slab Door, Concrete Grey, Quartz Worktops
Kitchen Features
A wonderful client to work with who knew exactly what she wanted to achieve but more importantly had a great eye for detail, style, and design. The space we had to play with gave us lots of options for design but the final layout was achieved by deciding to make the center island the main focus, the island incorporates the following; induction hob, rise, and fall extractor fan, dishwasher, wine cooler, bespoke oak breakfast bar, sink, boiling tap, hidden track lighting, and solid quartz marble effect worktops.
The bank of tall housings gave the client the opportunity to have the ovens at the correct height and the American style fridge freezer fits seamlessly into the run of units with storage above. American-style fridges are very popular and offer incredible food storage. However, if these types of appliances are not designed into the space correctly they can stick out like a saw thumb and sometimes look like an afterthought like someone just stuck one in the room.
You'll notice on this design that the fridge is completely housed in its own space, it has panels all around it, storage above and more importantly we have increased the depth of all the tall housing so that they run in line with the fridge meaning it doesn't stick out. American style fridges are often 750mm deep meaning they stick proud of any units they sit next to, not with us, we will always make sure these types of appliances are incorporated perfectly into your design (this is why we have design consultants, not a salesman!).
Light grey timber effect LVT flooring added a textured clean finish with a touch of warmth. The bespoke solid aak curved breakfast bar gives the impression that the island is more like a piece of furniture and this, in turn, makes the space feel like a social space with all the mod cons of a practical kitchen. We love this one and the client will enjoy this for many years to come. Oh, and the dog is pretty pleased too.
Book A Design Appointment