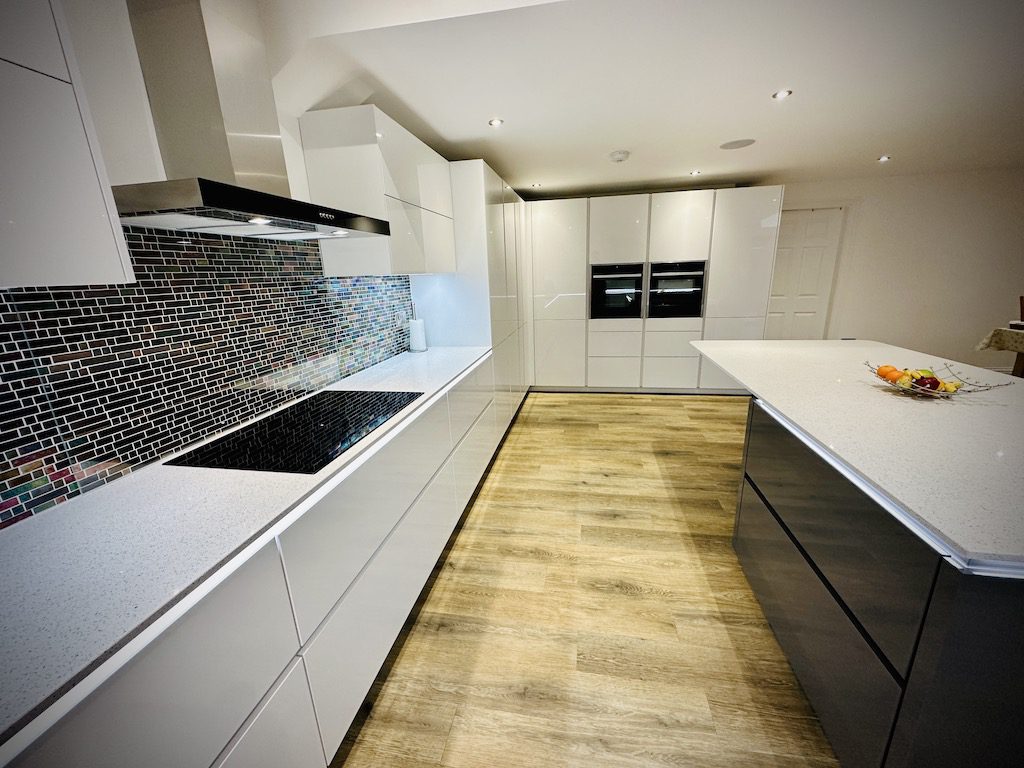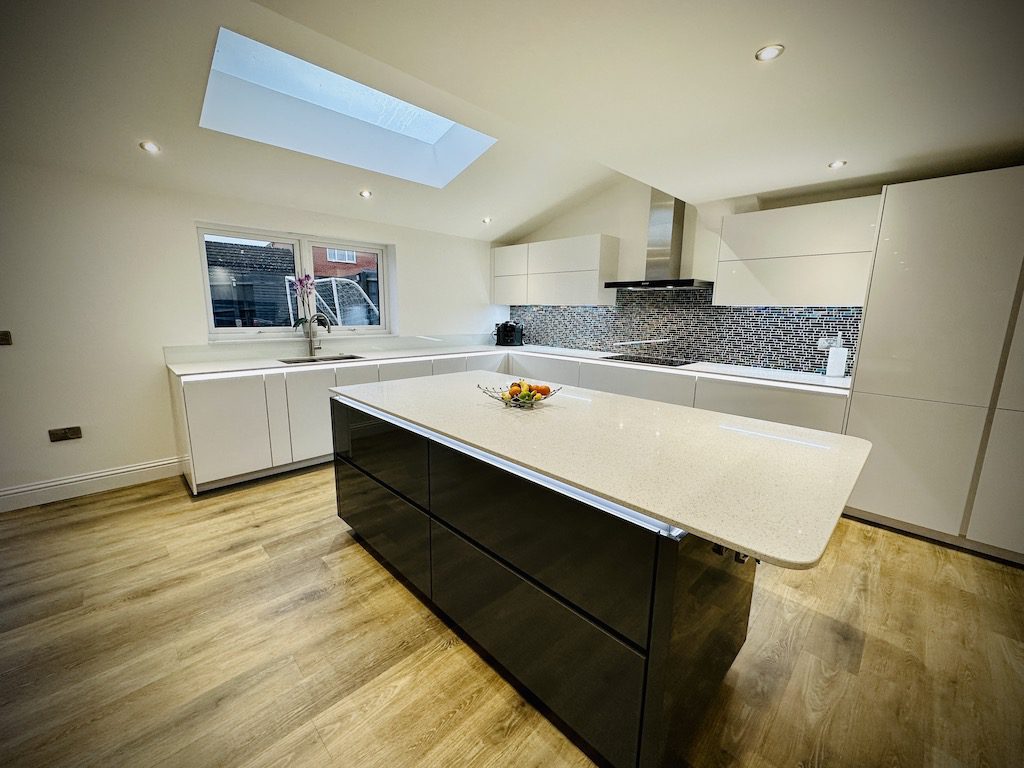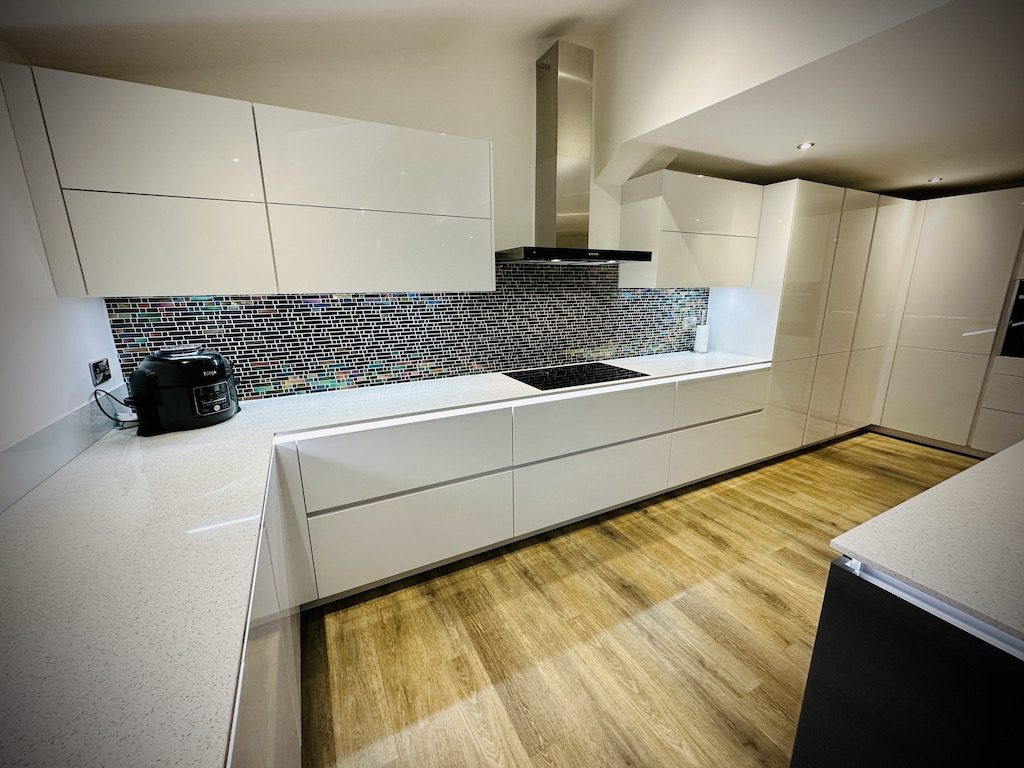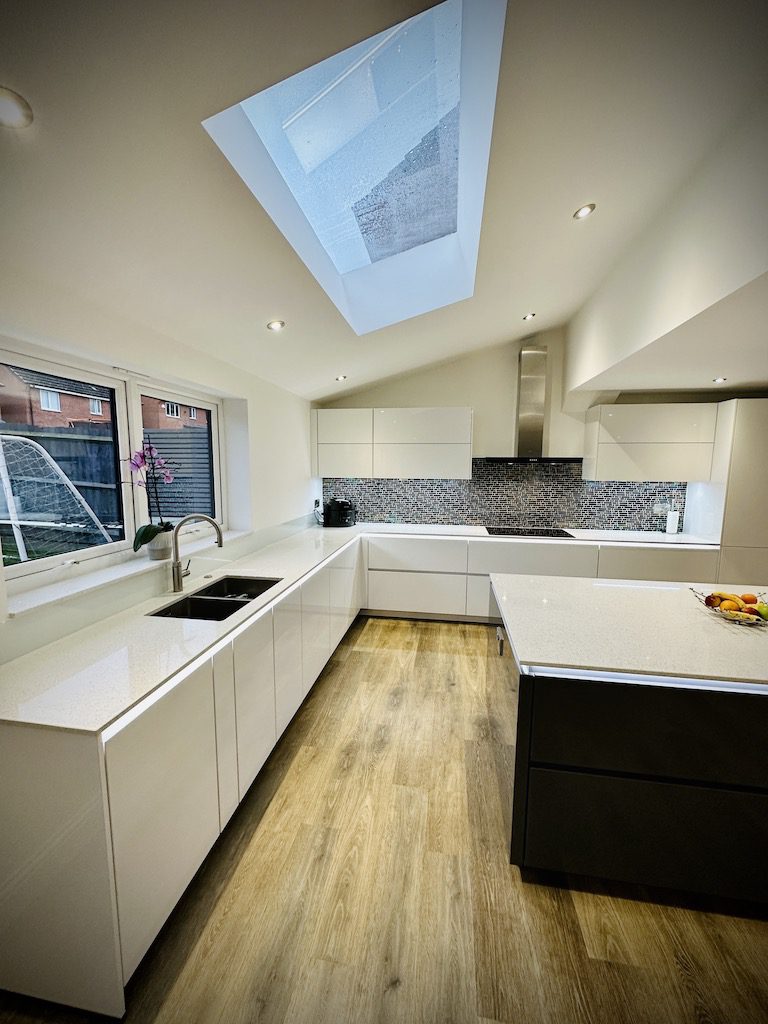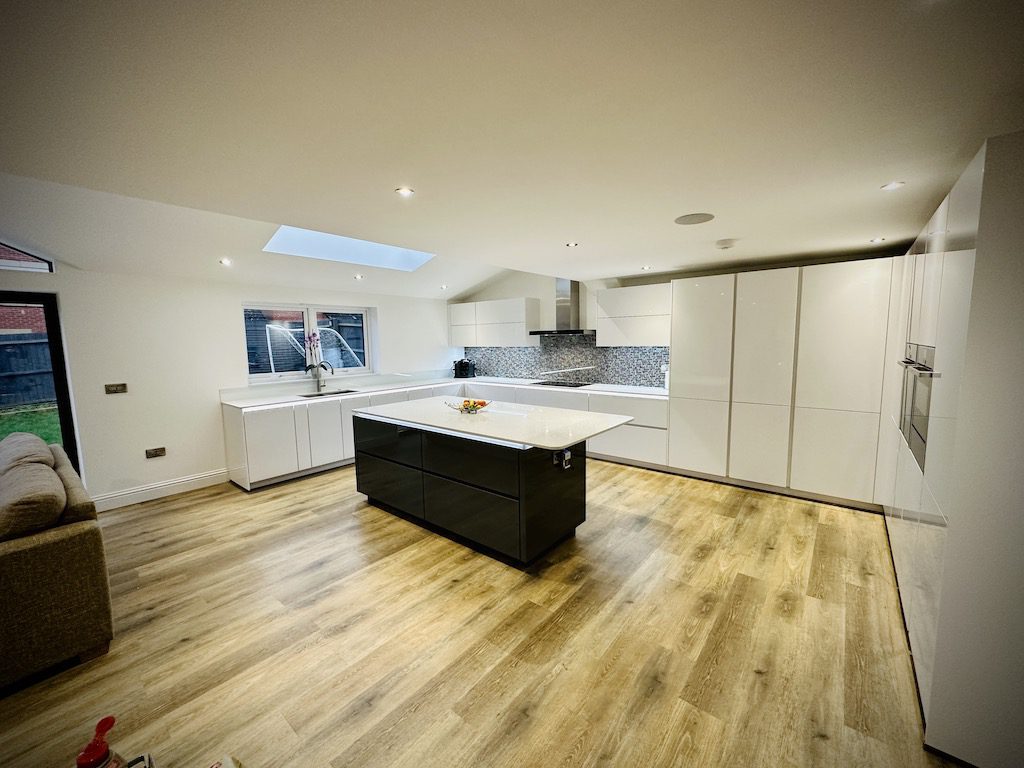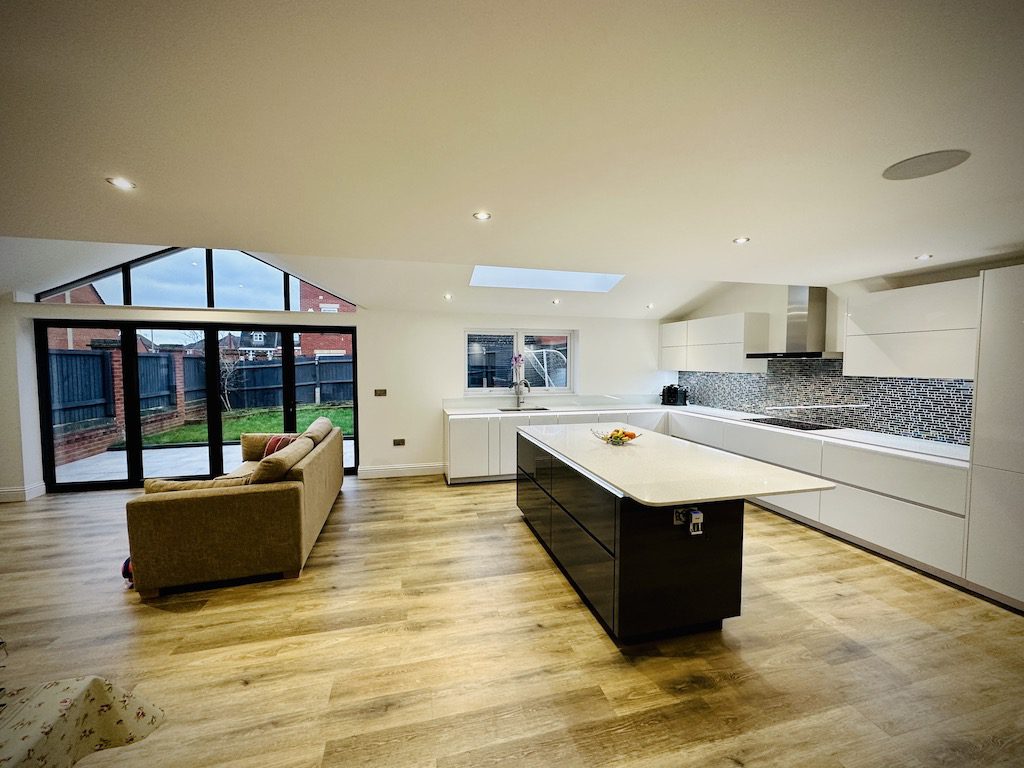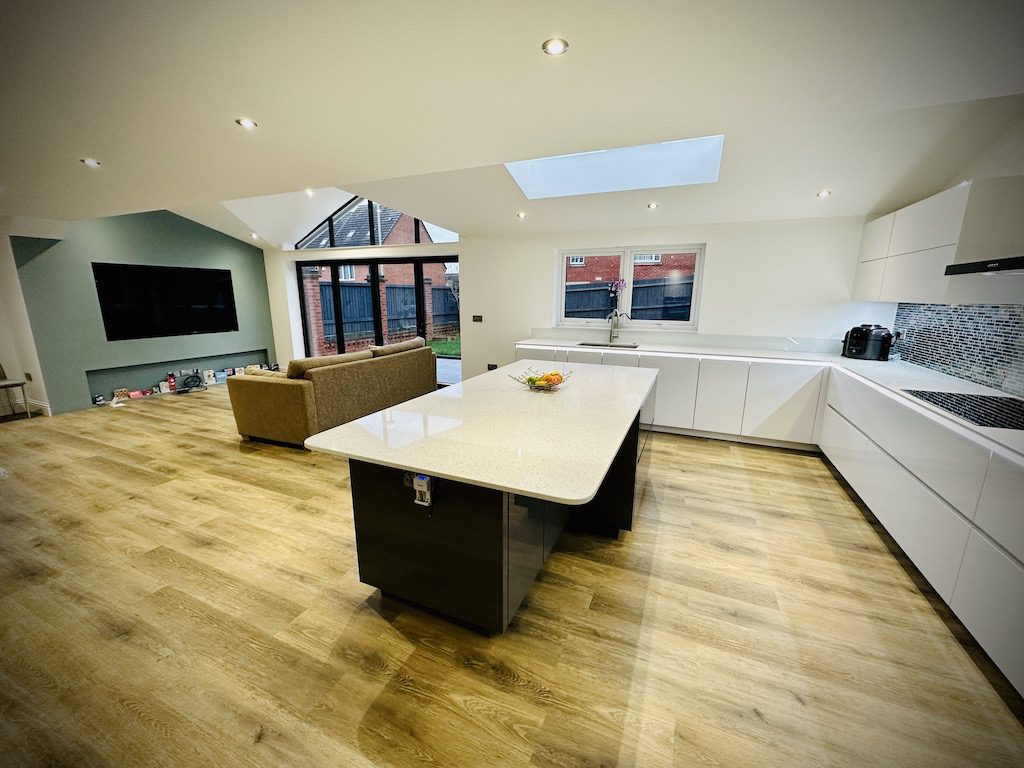 1A0D47Dd 90D5 4C90 9818 59Ff68D12579 1 201 A.
D1196E0D 704C 4005 Bcb4 67Ca5349Ede1 1 201 A.
9B3D4903 9Fd6 4De0 B170 Ad1Ff0Fe266F 1 201 A.
9E97681E Bdfa 423E B623 5F97F5D9930E 1 201 A.
34Bdc07B 21Af 48Ce B00E 1Ea5E9Bab07A 1 201 A.
148A316C 7776 4E6A Abb9 Eac2B9F3De24 1 201 A.
C89D5B47 5E8E 4Ada Abf8 4Da973B0F882 1 201 A.
D502E51F Fe89 4588 B5B0 F21157A020Ae 1 201 A.
U-shape, centre island, German Nobilia, Quartz worktops.
Kitchen Features
"A huge open plan kitchen, living & dining space! This was an big extension project that was designed off plan with some serious input from the amazing home owners who had a clear vision.
Wanting to keep the space light and open with a very contemporary feel it was decided that a German Nobilia High gloss kitchen was exactly what was needed.
Having such a huge range to choose from, using the same price group door but in a different colour for the island really made the space feel special! The island is the centre of attention and draws you in to enjoy the space.
The oak Amtico flooring and feature splash back tiling add the finishing touches to what is a brilliantly designed family space."
Book A Design Appointment