Looking For A Kitchen Showroom Near Ashby De La Zouch?
If A 15 Minute Drive Could Bring More Choice, Value & A Better Quality Of Kitchen, Aren't We Worth The Trip?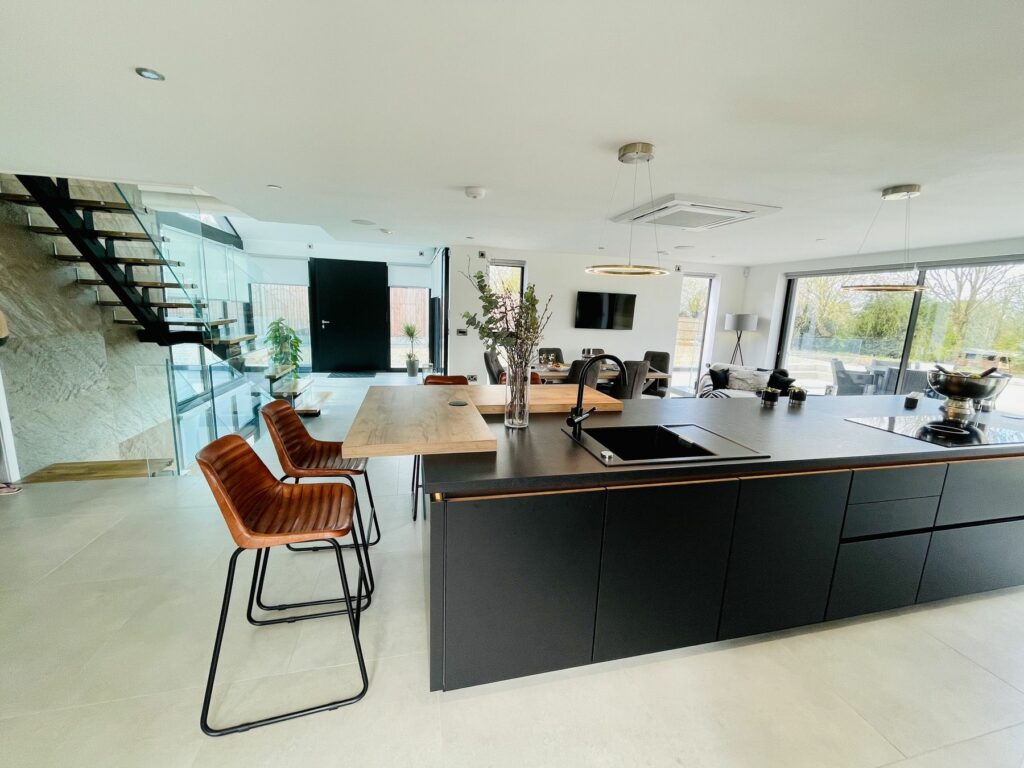 Ashby De La Zouch Kitchen Showroom
Looking for a bespoke kitchen showroom in Ashby De La Zouch? …Then you should visit Coalville Kitchens in Leicestershire. Only 15 minutes by car, our kitchen showroom near Ashby De La Zouch is worth the short drive to achieve an excellent quality of kitchen, expert designs, and great value for money too.
Located in the heart of the Leicestershire countryside, we are a family business who take great pride in delivering beautiful, functional kitchens, and to date we have designed and installed many kitchens across Leicestershire and the wider area; this includes Nottingham, Loughborough, Melton, Burton-Upon-Trent, Tamworth and Hinkley.
Want to know what makes Coalville Kitchens so special? Read on to find out!…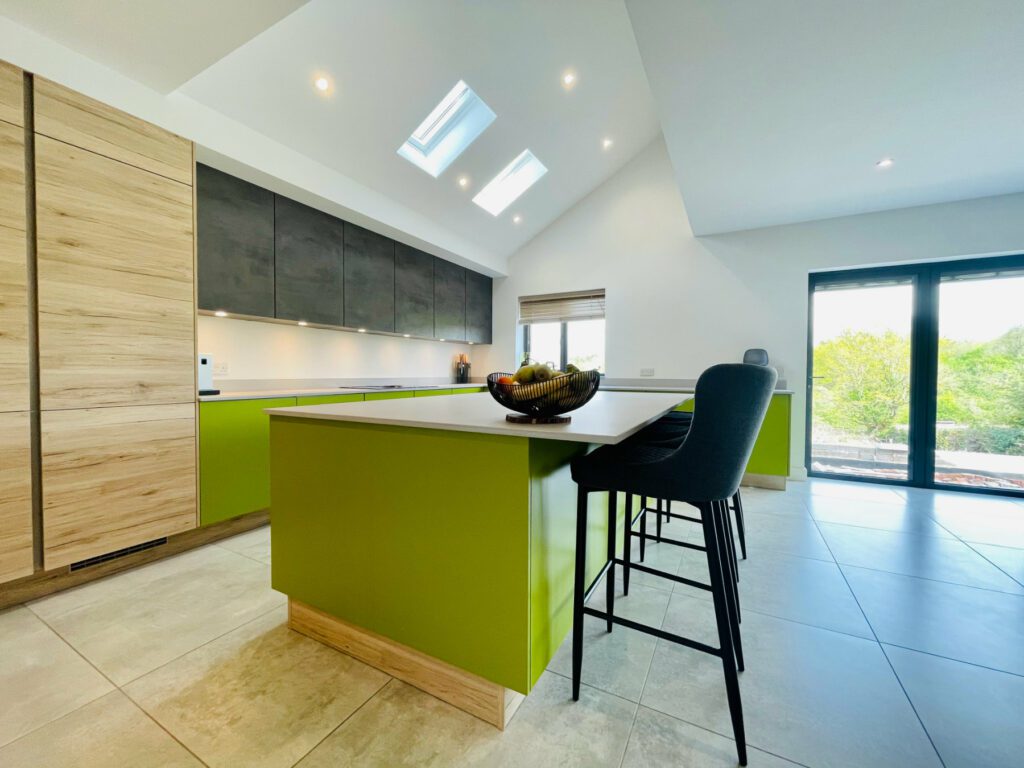 Quality German Kitchen Products
Make the trip to our luxury kitchen showroom near Ashby De La Zouch and you'll discover Coalville Kitchens in Leicestershire, a family-run business offering a best-in-class product and service at every step of the way. We fully believe in our products, offering only the best from fully accredited British and German kitchen and appliance manufacturers. German kitchen manufacturers are known world-wide for their sleek, innovative, and reliable kitchens, and our offerings certainly don't disappoint! Whether it's gloss, matt, wood, stone or something you prefer, we know we can deliver! We are also an exclusive stockist within the Leicestershire area for the renowned German kitchen brand, Nobilia Kitchens. Nobilia excel for their high-quality kitchens which offer a diverse and flexible product range, but at prices which make luxury affordable for everyday homes.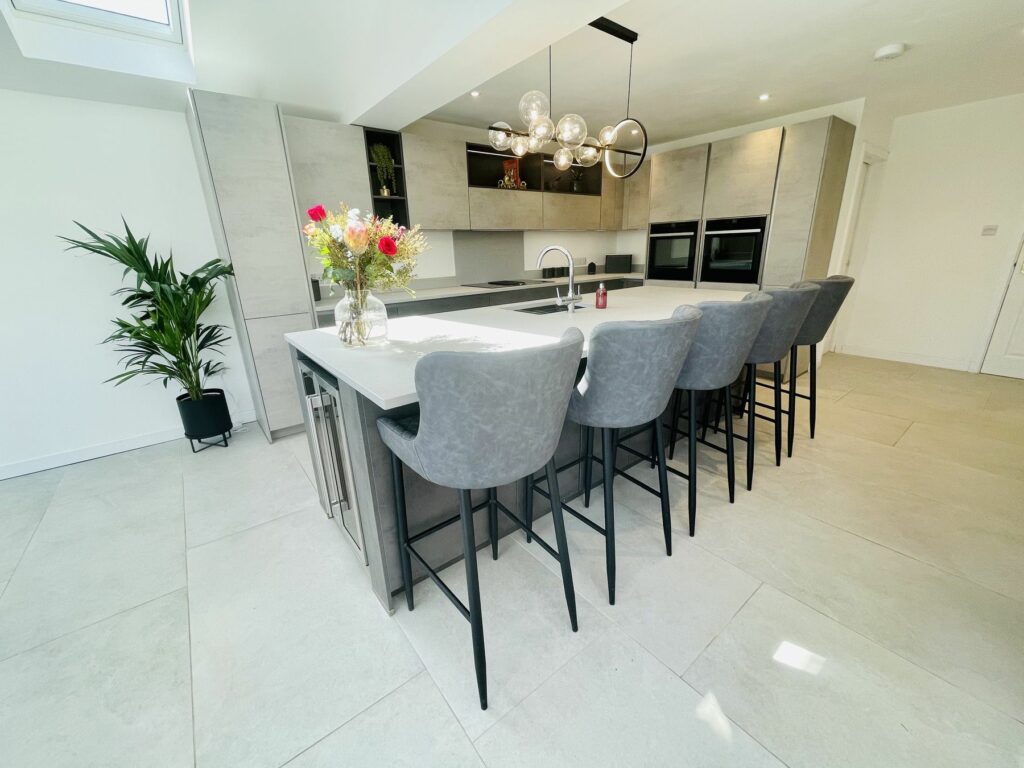 Exceptional Kitchen Designers
But it's not just our product range that makes us stand out…At Coalville we know that just as important as having a great product is having kitchen designers who know how to use it; in this respect our designers are true experts in their field! Visit us and you'll meet with a designer who's passionate about design, knows how to get the best from our products, but who also cares about the finer details, ensuring every last detail is exactly right.
Our designers can also guide you towards products and finishes that can achieve the kitchen look you want, but staying inside of the budget you specify for your project. We are proud of our work ethic, and one thing we guarantee is that you'll never be faced with a pushy salesperson; it's simply not our style, but even more, it's not necessary as the calibre of our kitchen designs speak for themselves!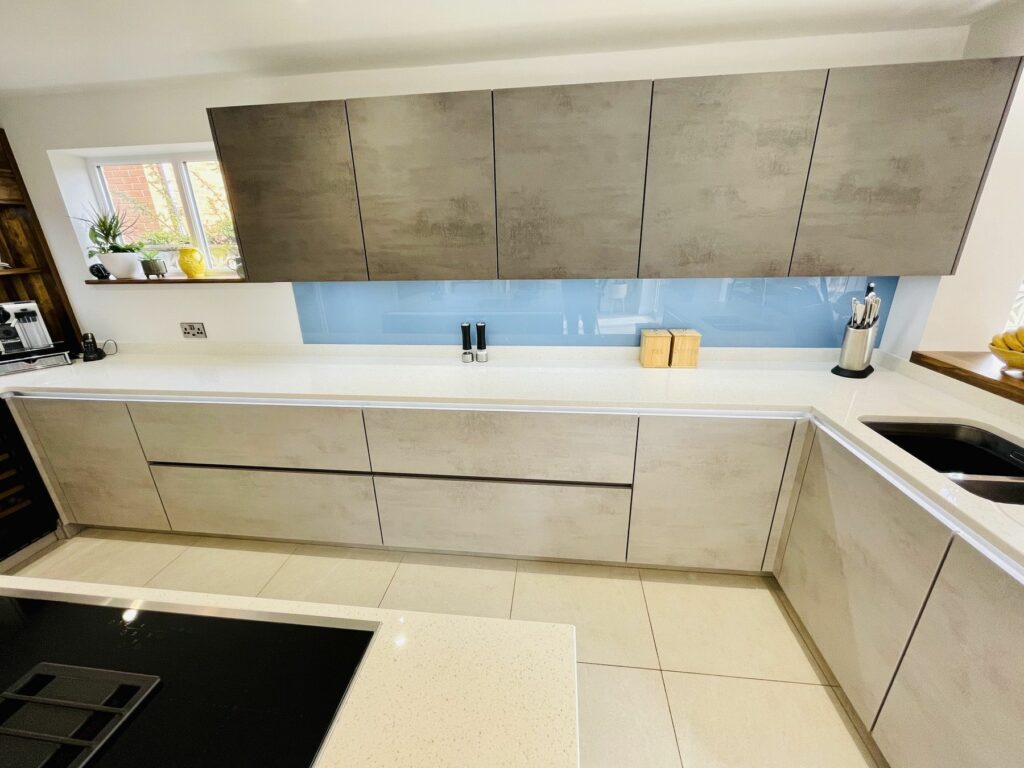 We Know What's Important
Coalville Kitchens is a dedicated family run business, with family at the forefront of all that we do. We recognise that kitchen design is about way more than effecting a workable kitchen layout, but instead effecting a look and layout that works for each separate family and how they intend to use their kitchen! Families come in all shapes and sizes, distinct in their habits, tastes and unique requirements! We know this, and so we'll always take the time to learn about yours, knowing the right questions to ask so we can ensure the kitchen design we come up with is exactly right for meeting all your family's needs.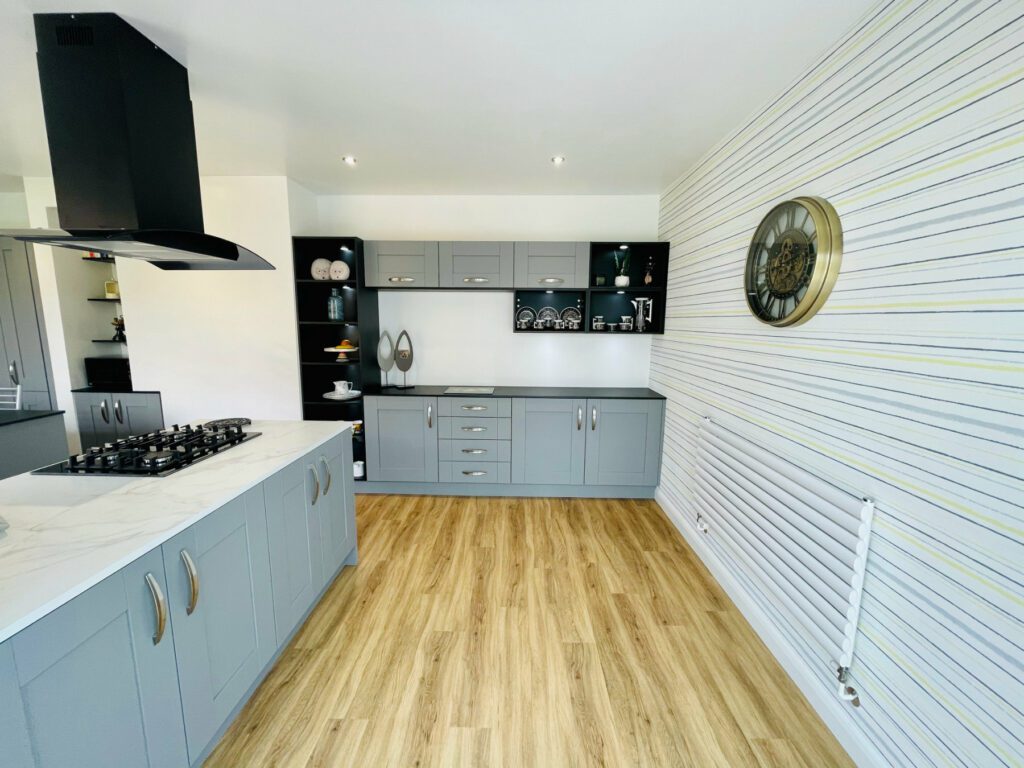 The Personal Touch
Finally, at Coalville Kitchens, we know the value of the personal touch and how important it is to establish a trusting, honest relationship with our clients. We also know that buying a kitchen is a big commitment both financially and emotionally, with key decisions to be made along the way. So, from the very first time you meet with our friendly team, through to your kitchen's finishing touches, we will always be on hand to offer support and honest advice where needed, ensuring you end up with the kitchen that you most want as well as deserve for you, your home and your family.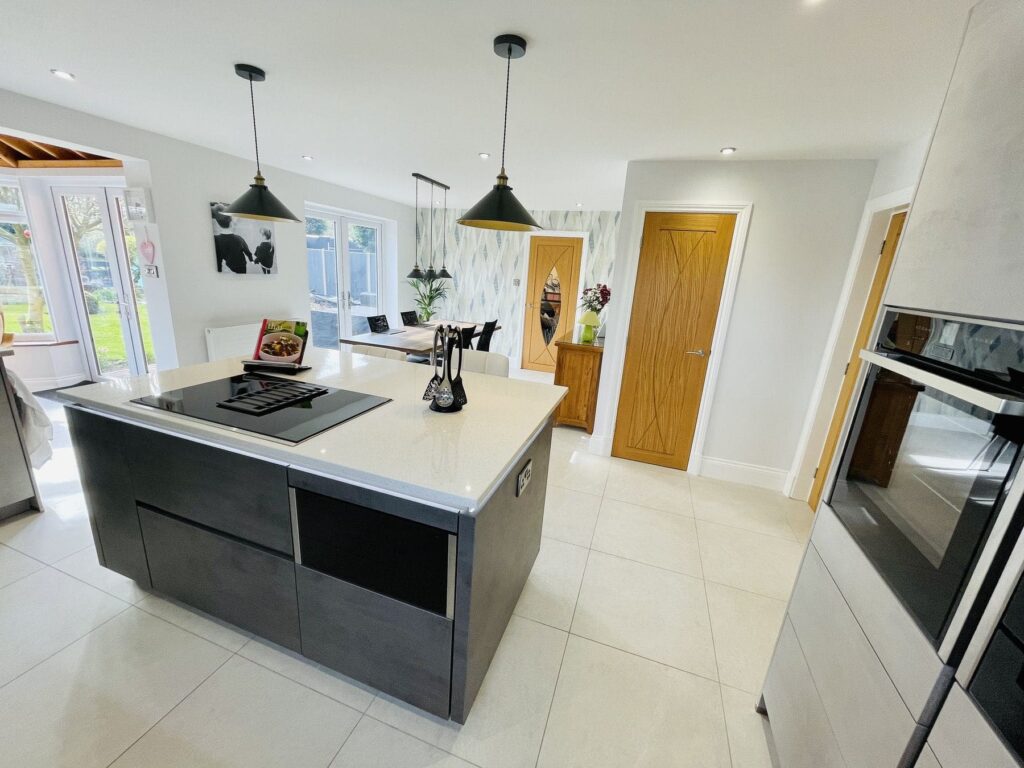 Take Over Our Showroom!
Book an appointment and our beautiful kitchen showroom becomes yours! You will enjoy the showroom to yourself, with the time and freedom to fully explore our collections. Visit our drinks station for a tea or sparkling water from our stylish Quooker 3-in 1 tap, before browsing the showroom at your leisure. See the kitchen doors, touch the finishes, and try out our working appliances from brands including Bosch, Neff, and AEG.
Our displays are updated every 18-24 months ensuring we continually show the latest in kitchen innovation and popular styles. We also pride ourselves on having designed realistic settings that can easily be reproduced to work successfully within client's homes.
To arrange a visit to our luxury Coalville kitchen showroom near Ashby De La Zouch please contact us today.
Coalville Kitchen Showroom
We look forward to welcoming you, your children, and even any pets into our stunning Coalville kitchen showroom. Here you can get hands-on in exploring our beautiful range of kitchen products, styles and finishes, and we can discuss what's possible for your intended design.
Opening Hours
Monday – Friday: 9am-4pm
Saturday: 10am – 4pm