Local Alternative to Tom Howley
If You're Talking To Tom Howley, Should You Be Talking To Us?
If you're looking for a bespoke British kitchen in Leicestershire, look no further than Coalville Kitchens. We design and install fully-fitted kitchens for homes in and around the Coalville area. At Coalville Kitchens, we have personally selected to work with leading British kitchen manufacturers, Laura Ashley and Symphony, for their expert levels of quality and service. Every kitchen is designed completely around our clients, tailored to their needs and lifestyles. Choose from a wide range of styles, colours, finishes, and more to bring your dream kitchen to life, and we'll take care of the rest! Our collection means that we can accommodate budgets starting from £15,000.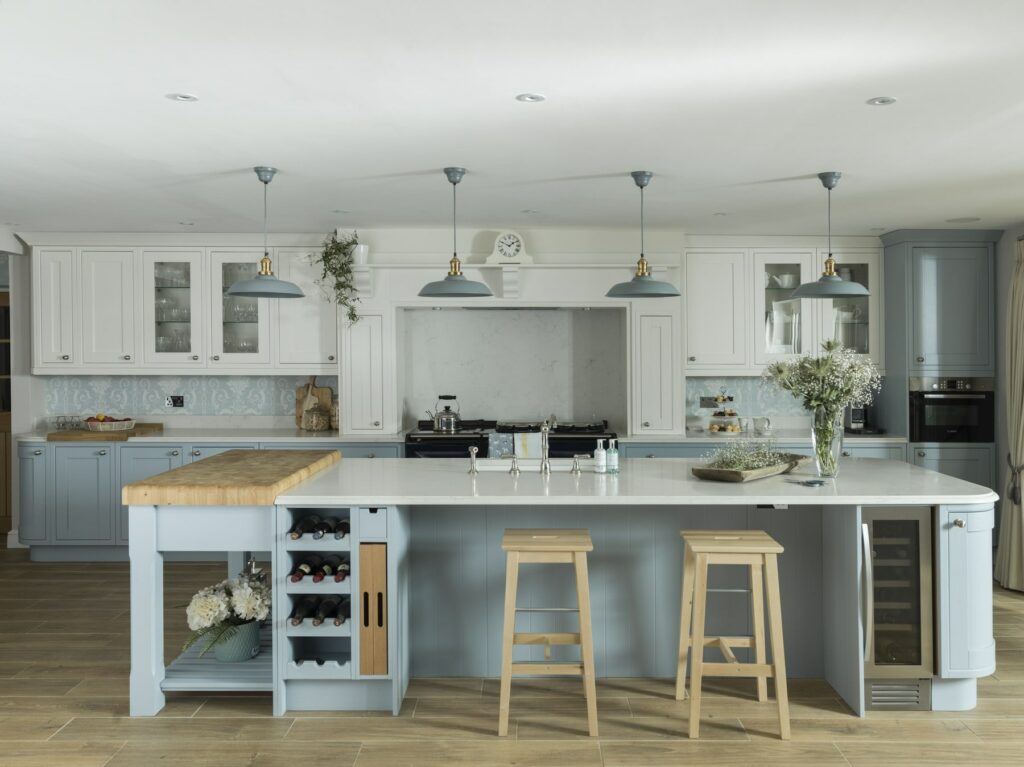 Why Choose Coalville Kitchens?
Coalville Kitchens is an independent kitchen design studio based in Coalville. With years of experience in the kitchen industry, our design team has excellent knowledge and understanding of what works, and what doesn't. We pride ourselves on understanding our clients' needs and exceeding expectations through delivering outstanding service and quality kitchens. From the initial consultation to the final touches, we thrive to ensure that each kitchen is perfect for every individual and their home.
Book an appointment with our team today to discuss your new kitchen needs!